It is hard to find someone who can easily resist the charm and boundless love of our adorable pets. Well, cats have their own unique way of showing affection. Living with pets adds a whole new level of excitement and laughter to our lives. From snuggles to the occasional fur tumbleweed rolling across the floor, the adventure of living with pets is never dull. If you find yourself struggling with making your home more pet-friendly, specifically your window coverings, we are here to help. There are some top considerations to keep in mind when you are searching for the perfect window treatments. Let's dive in! 
Making Cleaning a Breeze
On your checklist of must-haves for a pet-friendly home, easy-to-clean is typically at the top of the list. From trails of fur, specks of dust, or dirty paw prints, managing the daily clean upkeep of window treatments become an important part of the daily cleaning routine. Why not make it as easy as can be?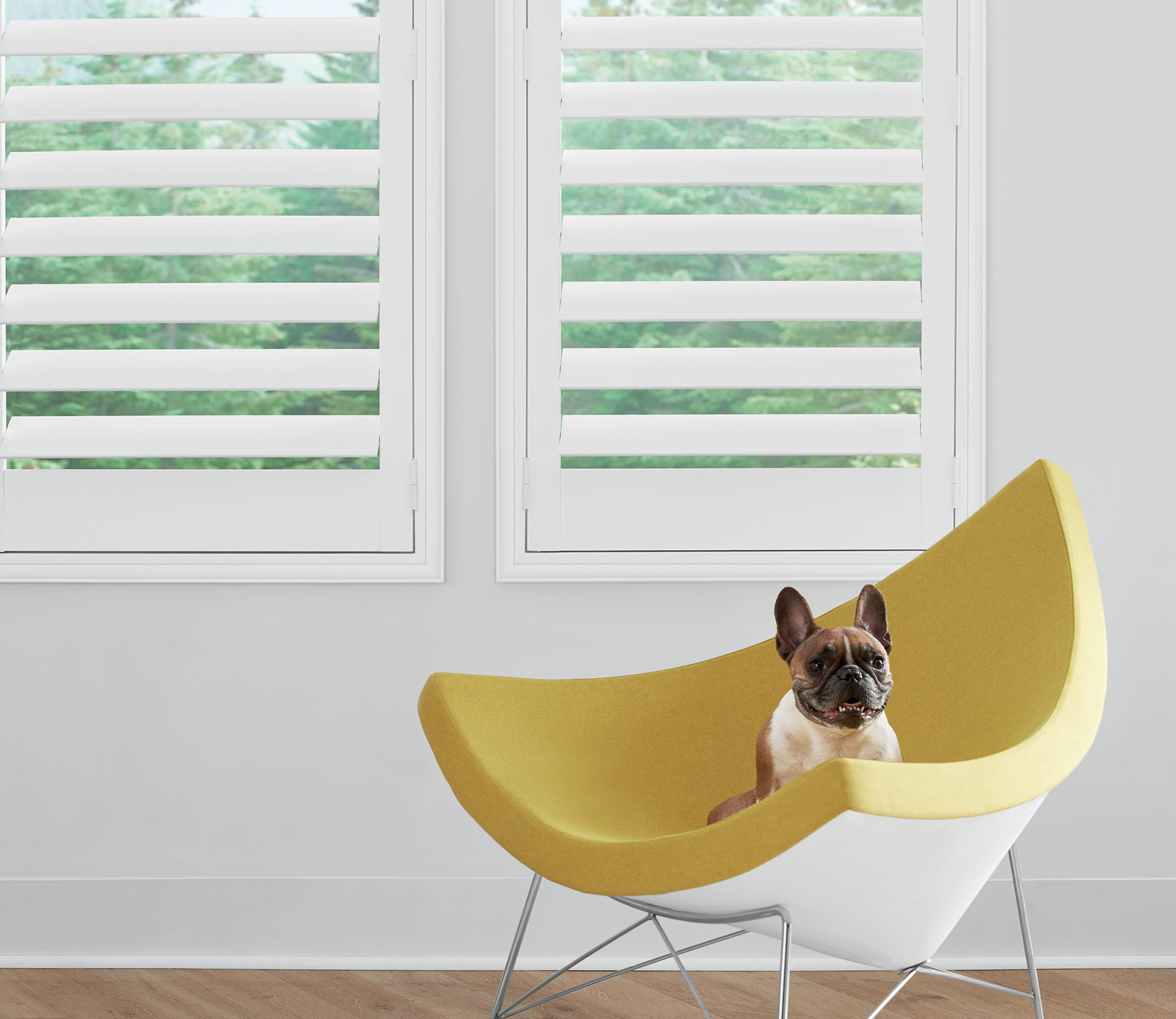 Safety First 
Keeping our pets safe is a top priority. Dangling cords can be a tempting target for furry companions, posing potential hazards. You can easily ensure the safety of your pets by searching for cordless options. Not only is this a great look for window treatments but it also creates a safe living environment.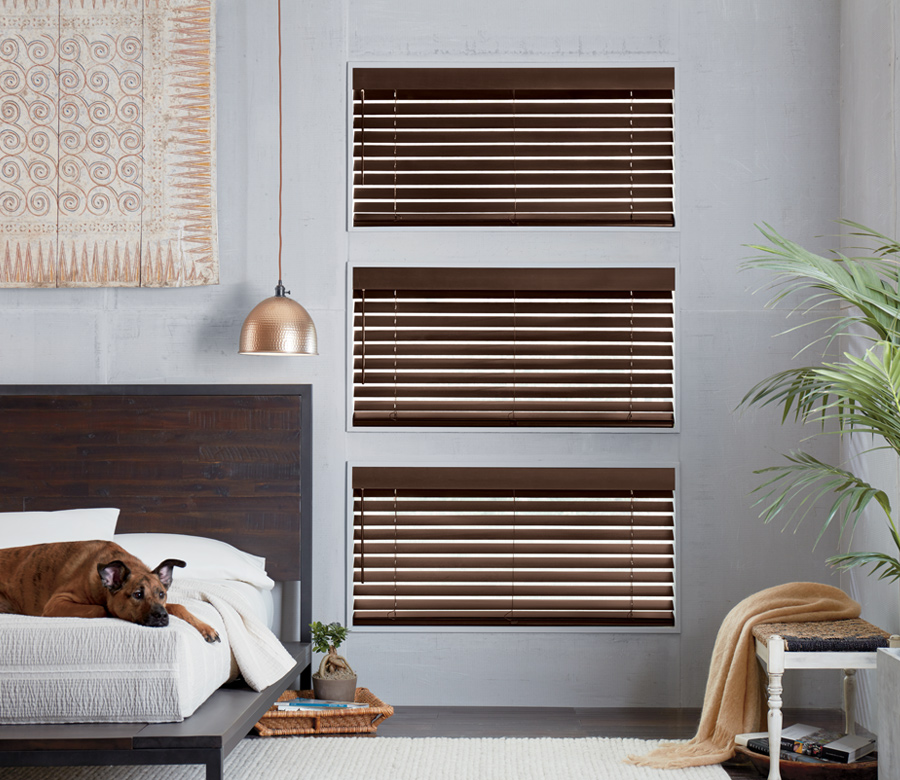 Dealing with Daily Wear and Tear
As cute and loveable as pets are, they are also mischievous. Their energetic spurts can sometimes result in a bit of wear in tear. It is crucial to ensure that you select window treatments that can endure the antics of a loveable pet.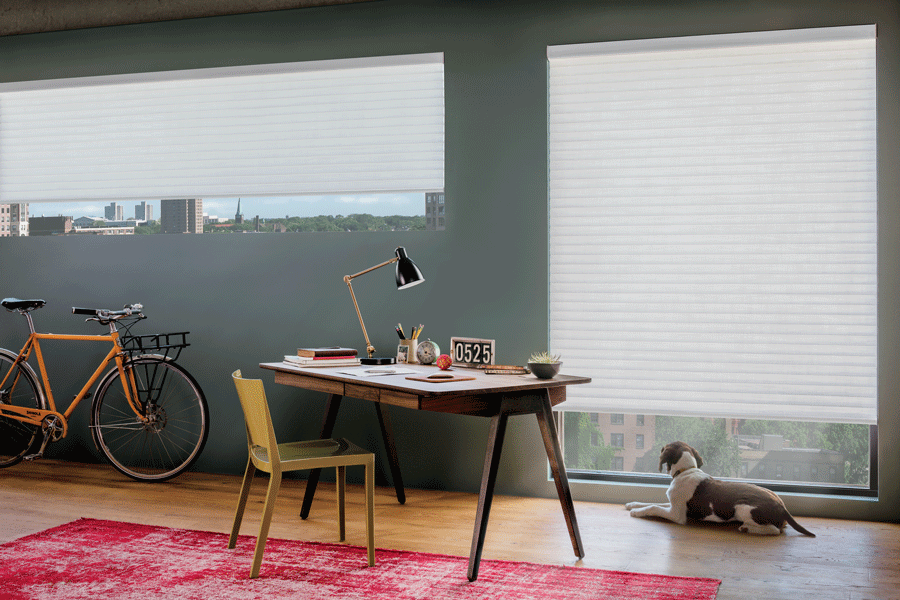 Privacy…Just the Right Amount 
It seems that most pets have one spot in the house that they enjoy throughout the day. Many times, this location is a window that oversees the outside world. We may find ourselves wanting privacy and light control while our pets want a clear view of what is coming and going. Curious about how you and your pet can both get your way? By strategically opening one window while ensuring the others are protected, this creates a magical space where our pets can enjoy the view, shielding our homes from excessive sunlight, prying eyes, and those sneaky UV rays. For a bonus, introduce smart shades! They can easily be adjusted. Thus, making the experience even more enjoyable for you and your pet.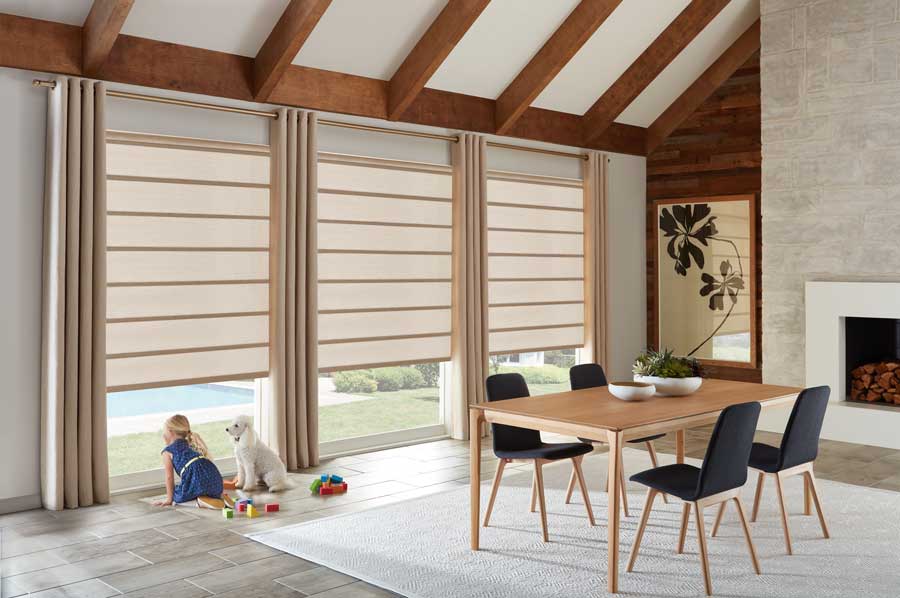 Let's Make Living with Pets Simple
Our expert team at Aero Drapery & Blind is ready to unleash their knowledge and help you find the best window treatments for your pet-friendly home. Contact us today for a free consultation. Together, we'll transform the adventure of living with pets into a wonderful experience you'll treasure!