Oftentimes, winter feels like the season of perpetual darkness. You wake up to darkness, and by dinnertime, it is dark again. During these cold, dark and dreary days it can be a struggle to find ways to brighten your home. Do not despair–we have solutions to increase light in your Minnesota home using window coverings! That's correct–the right window treatments help to maximize the light in your spaces while beautifying your home.
Daylighting is a Bright Solution.
What is daylighting? The word means to use natural light to brighten up your interior spaces instead of relying on artificial light. Not only will you save money daylighting, but you may feel better, too. For instance, natural light helps you feel more "in sync" throughout the day as the light levels change in your home. Interested in learning how to illuminate your spaces naturally? Read on…

Use the Top Down Bottom Up Approach.
There are many ways to illuminate a space. For focused lighting, lamps are often placed where light is most needed, while ceiling lights are used to light an entire space more evenly. With Top down bottom up treatments, light streams into the room and across the ceiling. As a result, bright ceilings mimic ceiling lights for overhead lighting.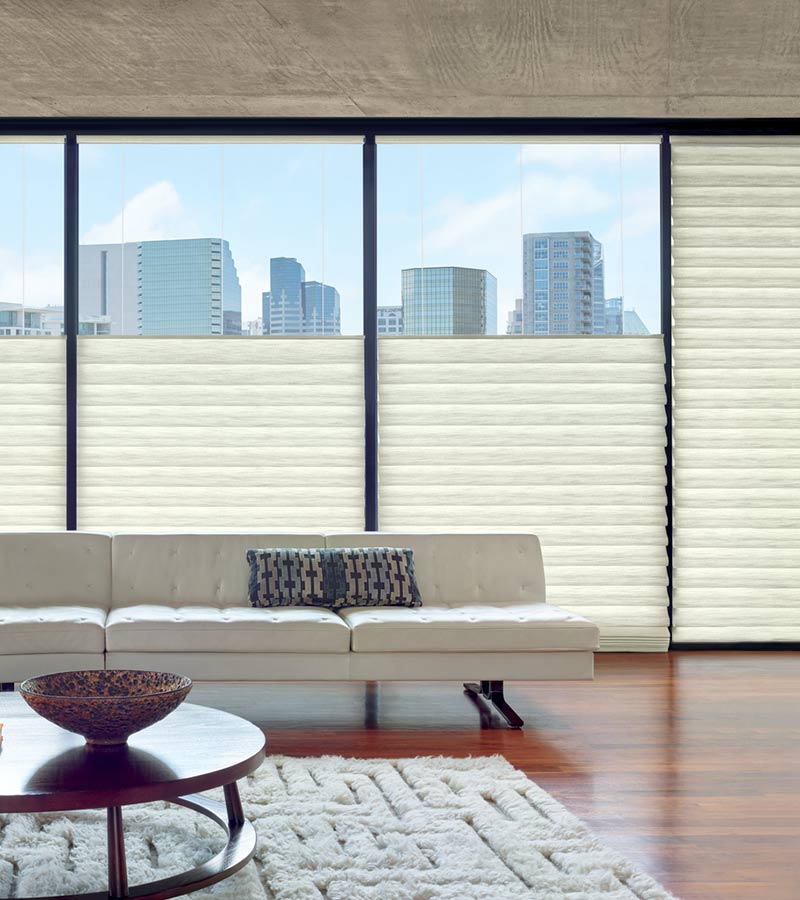 A top down bottom up approach is customizable to the needs of your home, increasing the light where you need it and decreasing it where you don't.
Tilted Coverings Diffuse Light.
"Louvers" refer to interior shutters while "slats" refer to the covering of blinds. There is even a fabric option with sheer shades called "vanes," available on products such as Pirouettes and Silhouettes.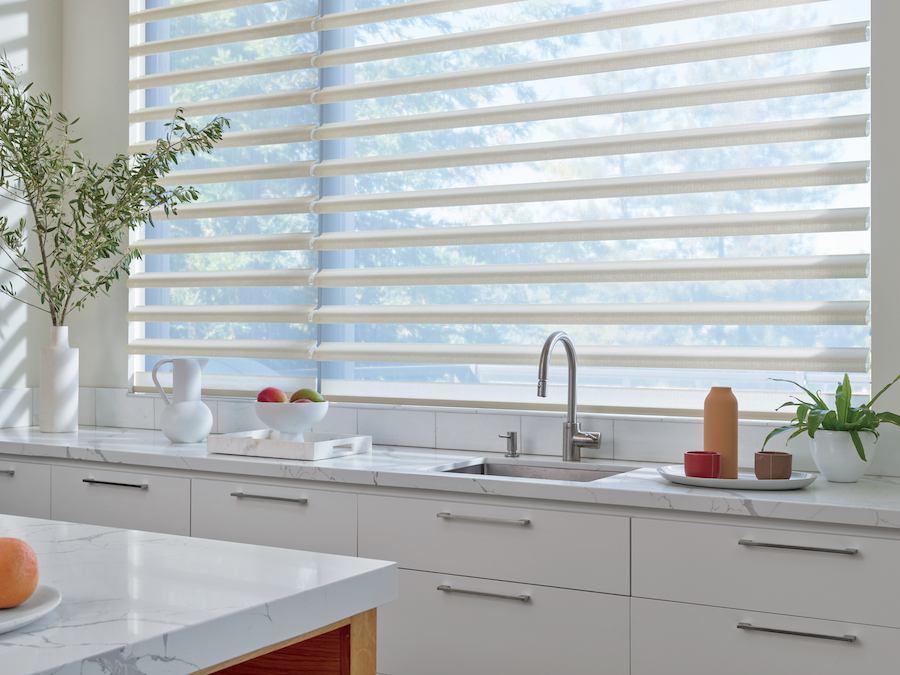 No matter the term used, the tilting component can be adjusted to change the direction and the amount of light entering a room. Your family will be more comfortable, and your spaces will be better illuminated with either direct or diffused natural light.
Increase Light. Gain Privacy.
Want to increase the amount of light entering a room while maintaining a level of privacy? Dual Shades may be the perfect solution! Cover your windows with a light filtering fabric shade to bring in natural, diffused light, (& reduced glare!), with levels of privacy. If more privacy or light control is desired, a secondary shade can be adjusted in place. You receive a range of light control that comes in handy over the course of the day.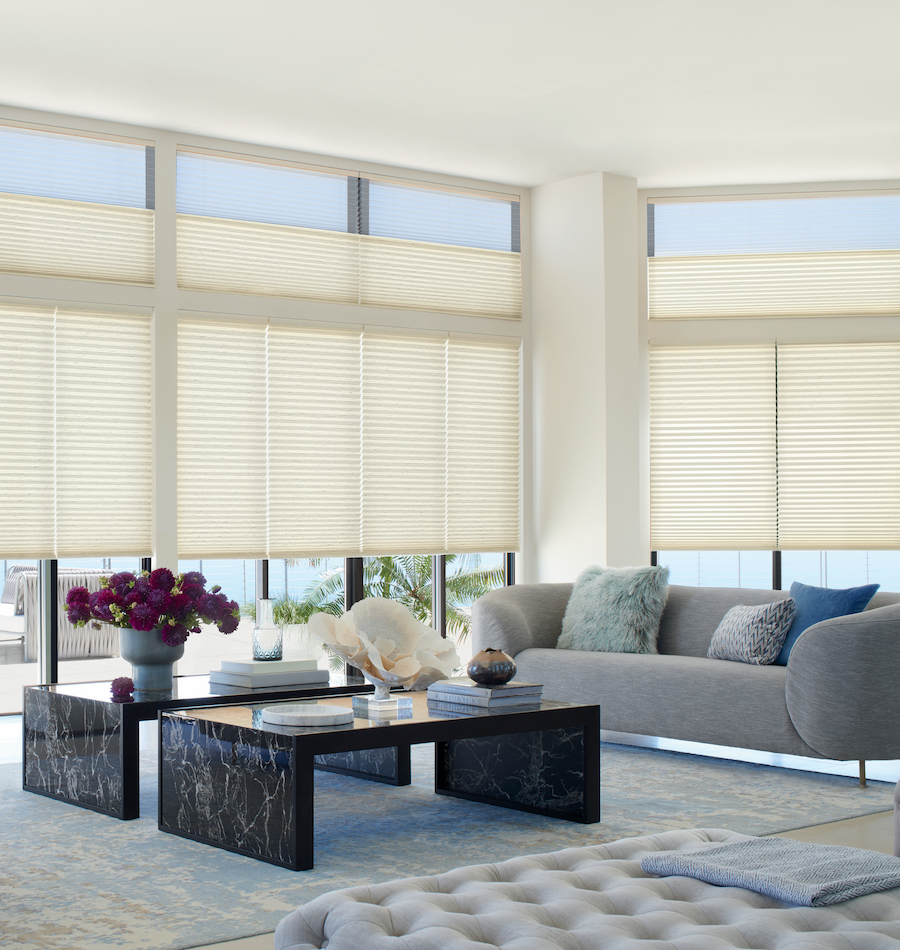 Automation Makes it Easy
Increasing the light in your home is effortless with Smart home technology. Adjust your automated window treatments at a tap, voice command or while integrated with your smart home system. Experience the decrease or increase of light in your spaces, carried out throughout the day. Sometimes, it's those adjustments you're unlikely to take the time to do yourself become the most valuable party of your family's comfort and light requirements.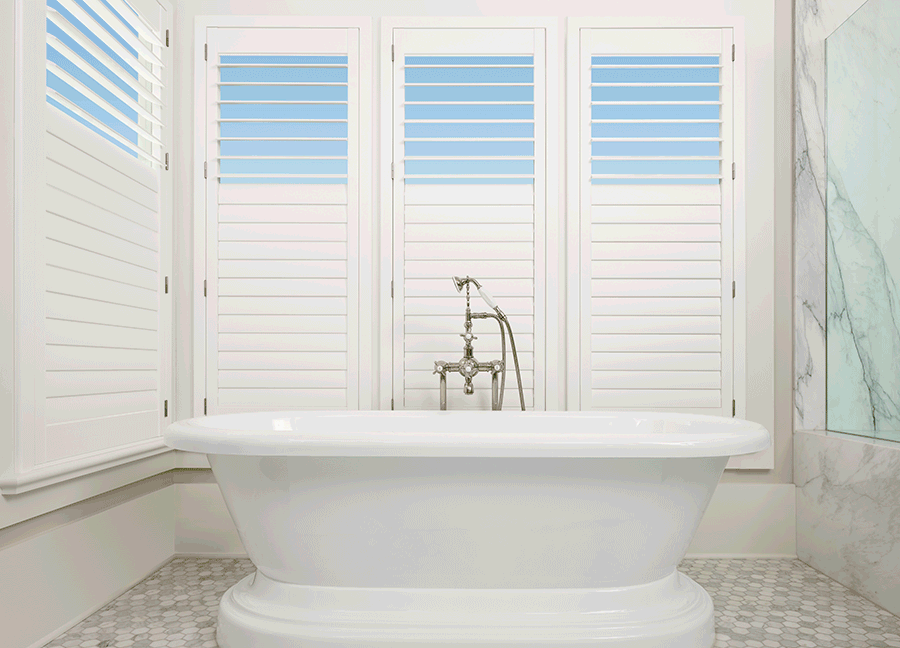 Daylighting is a regular part of your day with PowerView® automation. Enhance the atmosphere in your home by simply scheduling adjustments to bring in natural light.

Are you ready to bring more light into your life? We can help you find the perfect window covering to maximize your light. Contact our team at Aero Drapery & Blind for your FREE consultation.