Is Smart Home Tech on your holiday list this year? With many of us working in home offices, our children e-learning and socialization being limited to virtual events, you may have come to realize how important smart home solutions are for both comfort and convenience. And, what about the atmosphere in your home? Staying home probably has helped you realize that smart home features can be the key to happiness…
Naughty or Nice Home Spaces?
The rooms in your home–are they meeting the needs of the entire family? With more of us home throughout the day, circumstances have changed the way our homes are being used. You're re-evaluating what you need–and that's smart! Do you have right light for those early morning meetings? Is afternoon glare creating difficulties viewing a computer screen? Is it cold in a particular space, but comfortable in an adjoining  room? If you can relate, the atmosphere in your home may need to be adjusted.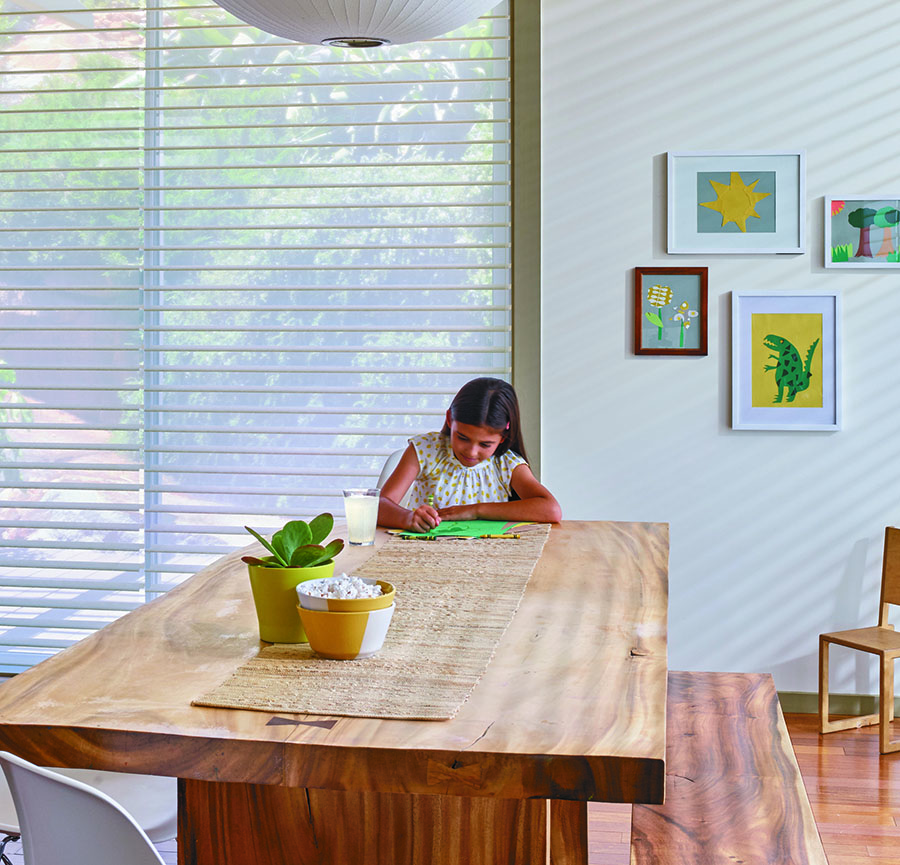 Luckily, we have solutions! Smart shades enhance the atmosphere in your home–you'll quickly realize that it's vital to your new normal. If every room is instantly a comfortable setting, happiness is increased. Improved functionality uplifts the mood of a space. You and your family members will easily go about your daily lives without thinking twice.
Custom Order Your Custom Scenes
From the direction your windows face, to what you use each space for–these features should be different from any other home. Customize the way you are able to use the spaces with "Scenes." These unique settings allow you to adjust windows differently depending on the time of day, or even where the window is in that specific room.  Maybe one window across the room lets in mood-enhancing light, while the ones right next to you need to stay closed to keep the sun out of your face. Your custom scenes are what you make them!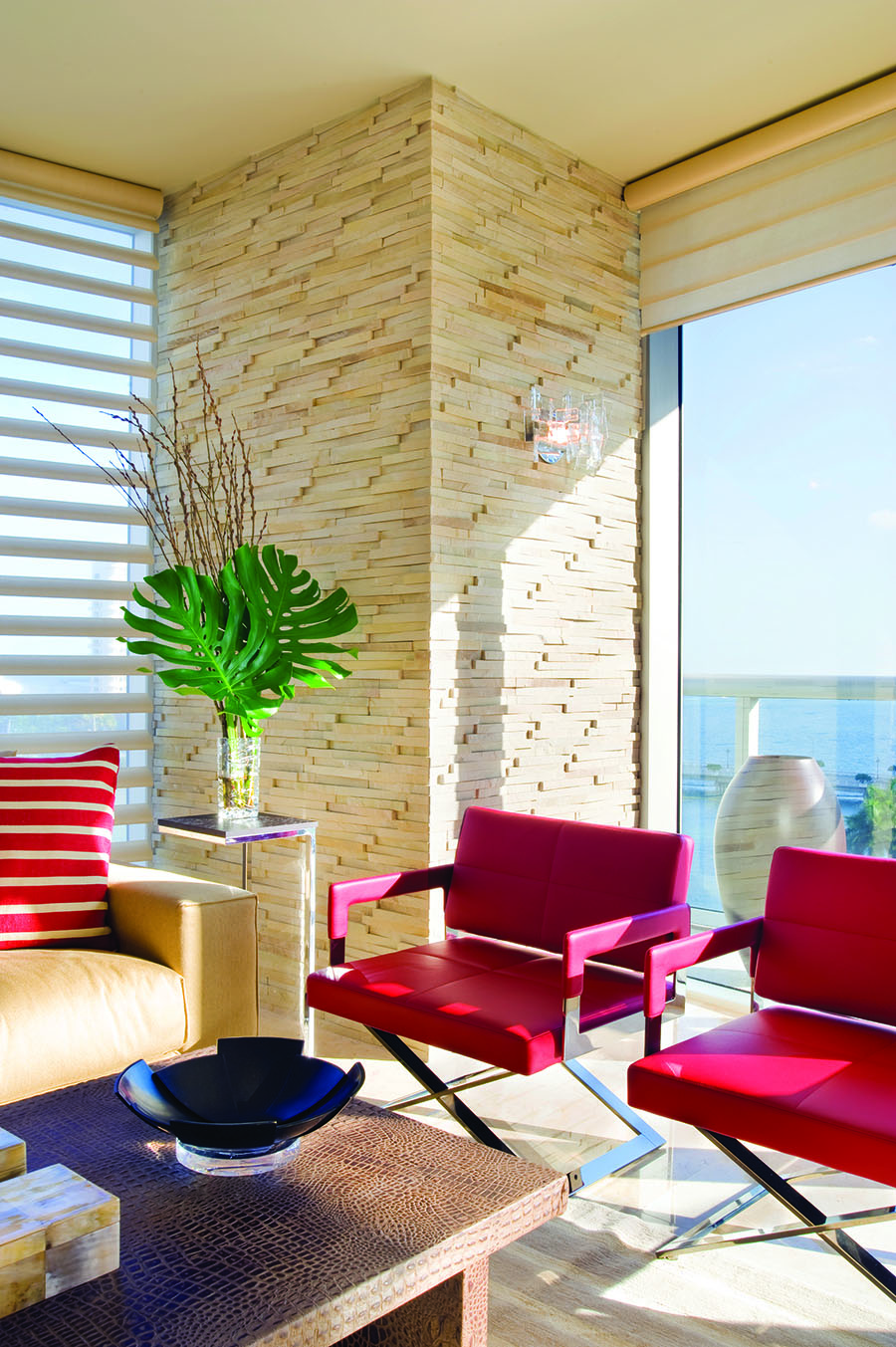 Need to soak up the morning sunlight to warm up your home? Energy efficient window shades can be scheduled to bring in morning warmth, closing up during mid-morning to keep that heat trapped for the rest of the day. Your smart shades can also integrate with other features of your smart home–like a thermostat–that triggers adjustments based on temperature.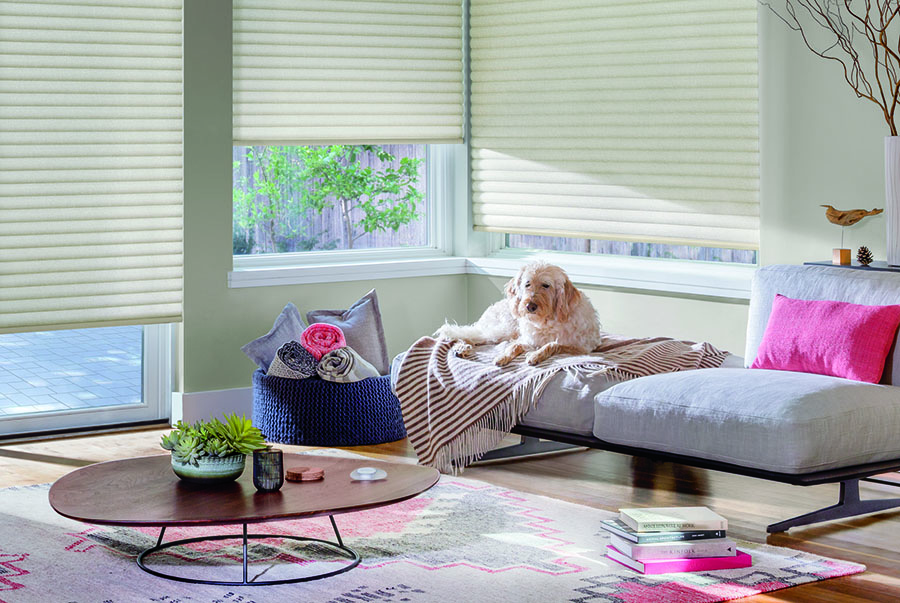 Do your furry family members have a favorite window? We haven't forgotten about them! That "Morning Nap" scene isn't for you! It opens the automated shades to shine warm, cozy light just in the spot where your pet loves to sleep. And, it keeps the rest of the shades protecting your interiors, just the way you like.  
Checking Your List: The Ideal Routine
Schedules can help us feel a sense of normalcy in these times. From wake up time, until bedtime, it helps to have routine in our lives. The movement of smart shades can help keep you on track, like the personal assistant you probably could really use right now!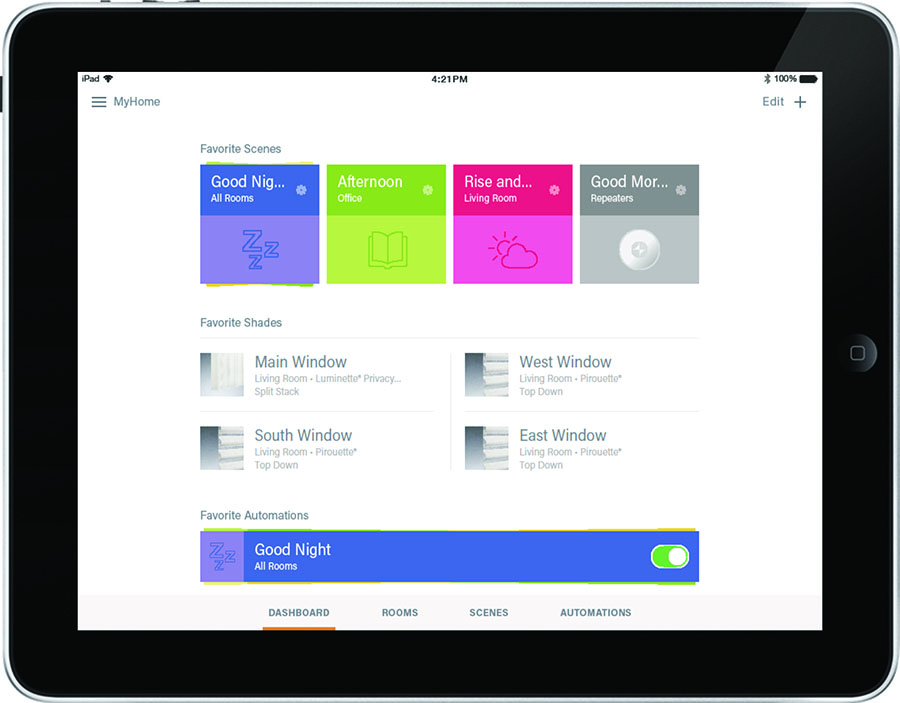 Compatibility Delivered for the Holidays
Most homes utilize smart home devices. And, you probably have a favorite. The good news is that it's compatible! Hunter Douglas smart shades work seamlessly with most smart devices on the market. It all gets set up during installation for you!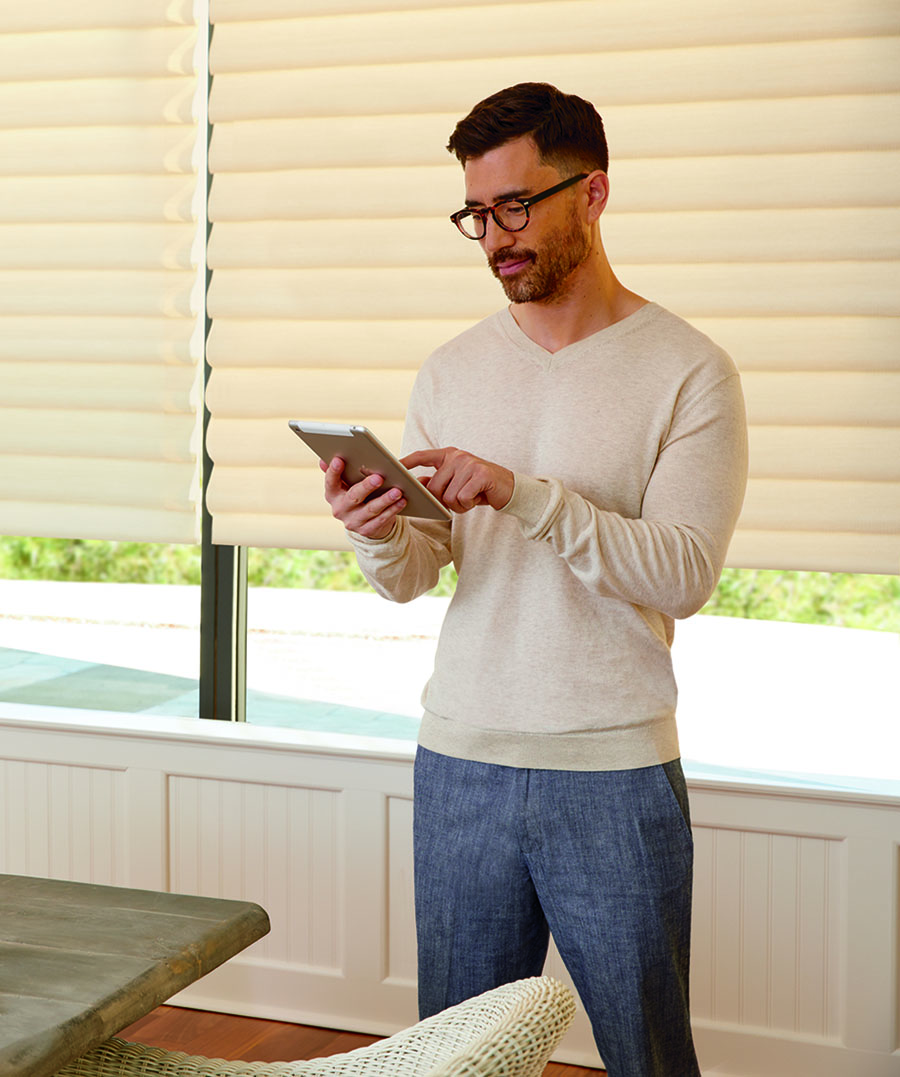 Ready for effortless control? With voice-activated adjustments, your smart shades will open, close or tilt to meet your needs. 
Wrapping-Up Smart Home Features
If a more comfortable home is on your wish list this year, we'd love to help! Have your automated window treatments in the right place at the right time–without lifting a finger. Our team at Aero Drapery & Blind can help you select the right smart window technology for your home. Contact us for a FREE consultation.