Designing your home to appeal to your senses could benefit the whole family! It's called creating the "Feel Good Home." With a few designer tips that meet your needs, you'll be on your way to the ultimate home experience. Let's tap into our senses and get started!
Set Your Sights High
When you step foot into your home, it's your sense of sight that triggers that first emotion. Does the clutter stand in the way of your happiness? Does the wall color make you blue? What about light exposure? Is it too dark or too bright? Both extremes can make a room feel unconfortable. Improve what you're seeing with these tips.
Change your home's palette–choose happy colors!

Keep clutter to a minimum by removing unnecessary items each day

Add shades that filter light creating the right ambiance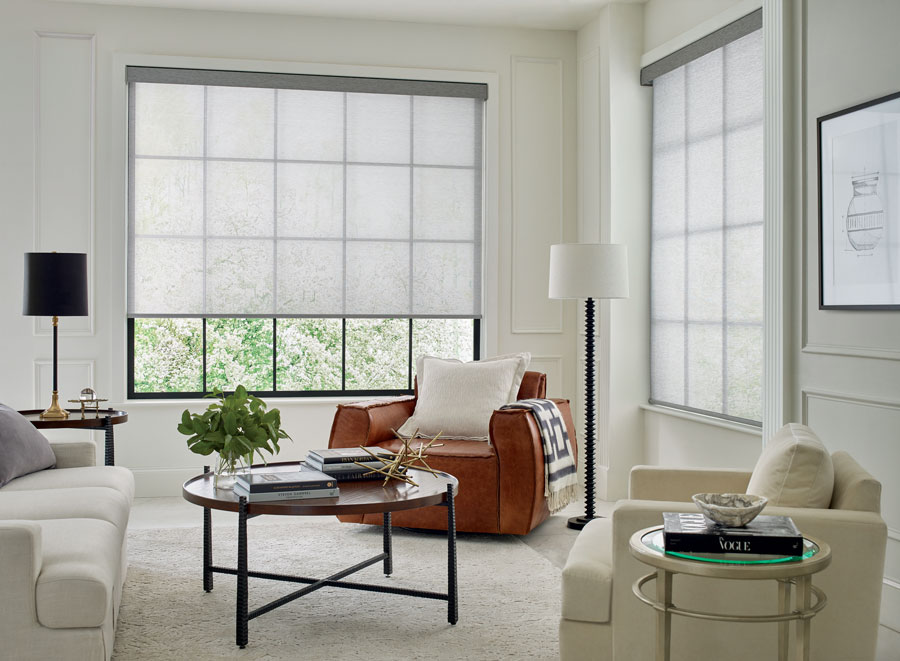 When it comes to "sights" in your home, window coverings are important and can really change the look and feel of your home. Use treatments to control the light and create soft, but plentiful light. It'll improve your mood too. Now for the bedrooms, utilize shades to achieve room darkening. They will guarantee a good night's sleep and add privacy where you need it most. This is a great first start to creating a feel good home. 
Listen Carefully
What are the everyday sounds of your home? Are they comforting and familiar or somewhat annoying? Decide if your family would benefit by making those disruptive sounds go away. Here are some ideas to bring good sounds into your everyday life. 
Play music through the house with your device

A noise machine can help with sleep

Add window treatments to insulate and absorb loud noises 
Your Nose Doesn't Lie
Furthermore, if your home needs improvement in the smell department, we understand. With kids, pets, dirty laundry–smells happen. A clean smelling home is high on the list when creating a feel good home. Luckily, this is a simple fix. Here's how to bring in the good smells. 
Plants and herbs purify the air and smell great

New candles or an aroma diffuser

Cleaning products that smell fresh and clean

Clean garbage disposal regularly with lemon or lime wedges
"Feel" Like Home Yet?
Alert your senses with touch! Add elements to your home that bring texture and dimension. Personalize your home's style by adding soft textiles to your space like fabric draperies and comfy blankets. Add charm with natural home aesthetics such as woven baskets and wooden accents like framed family photos. Be creative with your choices to achieve your unique feel good home.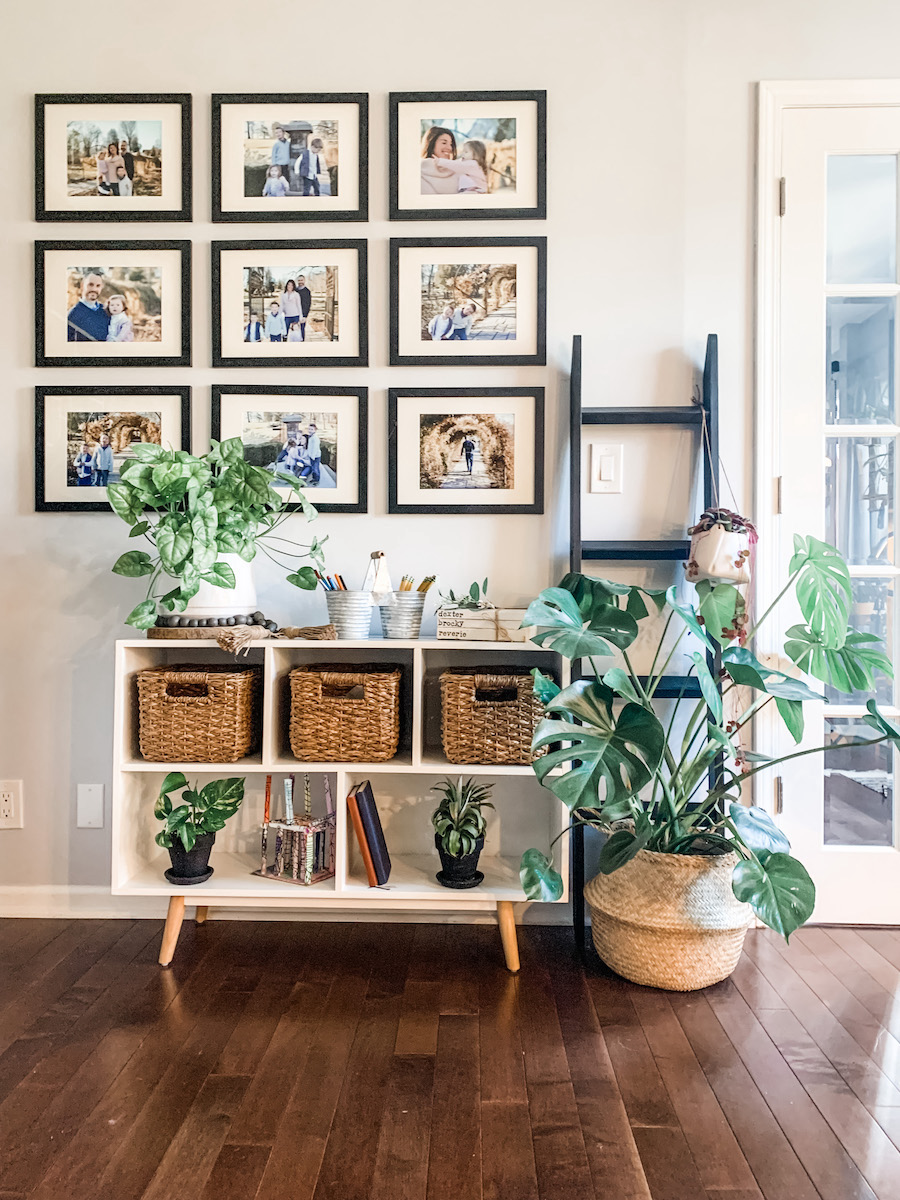 Tastes Great
The kitchen is the "Grand Central Station" of most homes and it plays a huge role in the lives of your family. We spend lots of time in our kitchen, eating and socializing. But, how can you improve the "taste" of your kitchen? We have some ideas.
Have healthy, colorful fruits and veggies available in the fridge

Invite your family to help with meal planning with an interactive menu

Skip the formal meal, have a buffet some nights or eat on the patio!
Your Feel Good Home
The truth is…Your home, your rules! A feel good home needs to feel good to your family. So, toss the rule book and get to the bottom of what needs to change. Any of these scenarios ring a bell? 
There's no designated space for our family to enjoy time together?

I need quiet, where can I hide?

I'd love a creative space that is not the kitchen table

We are chased out of our dining room by the glare every evening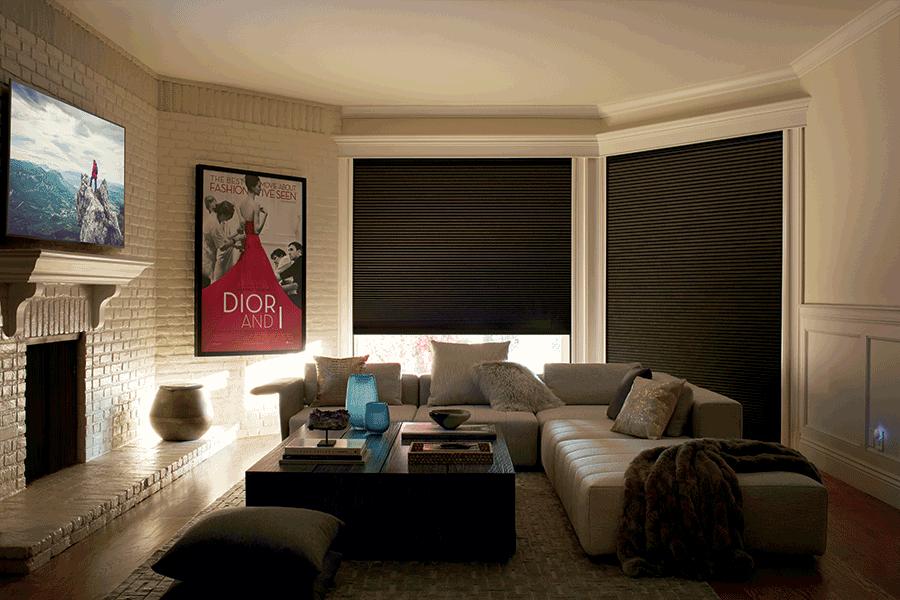 Duette® Shades with LightLock™
If you're running into trouble like this, it's time to evaluate your home and make some changes. With simple improvements to lighting, privacy & personal comfort your "feel good home" is right around the corner. Our team can help by introducing window coverings that will create the look and function you long for and refresh the rooms in your home. Visit one of our showrooms to see for yourself. Or schedule a FREE in-home Consultation today!