Technology is working its way into more and more aspects of our lives as the years go on. And technology around the home is no different. Motorized blinds or smart shades have come a long way since they were first introduced several years ago, and with unmatched convenience, it's easy to see why they're such a hot commodity.
All in a Name
Automated window treatments have taken on a few different names throughout the years: smart shades, power blinds, remote control blinds, motorized treatments, smart shutters etc… All the different names can sometimes make the selection to finding the right ones for your home seem a bit daunting. No need to fret, our team of experts is here to help you narrow in on exactly what will meet your style and functionality needs best while leaving any confusion behind!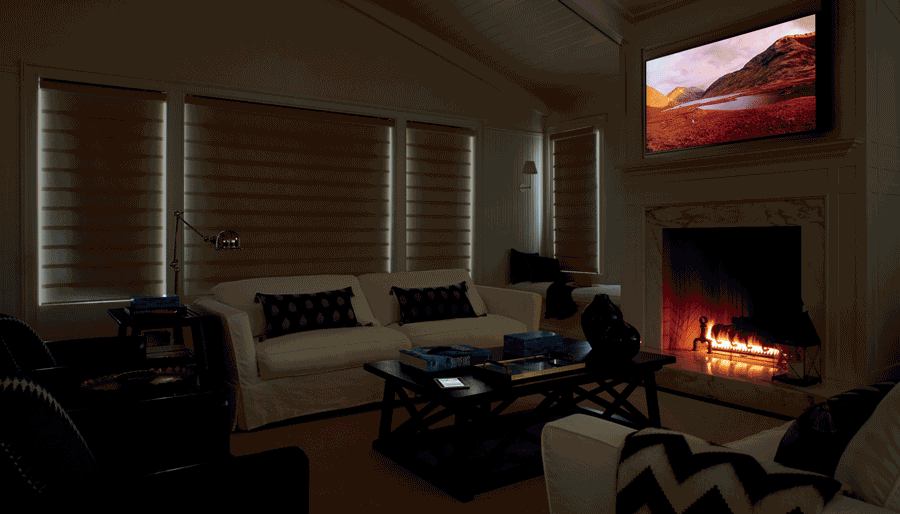 The Difference Between Motorized Blinds or Smart Shades 
Let's dive into a couple of the key differences between motorization and automation. When you hear "motorization," these treatments all have a motor in their headrail that allow them to be controlled. With a simple tap of a button on a remote or handheld device–or a nudge on an included wand–these treatments will adjust exactly to where you want them to be to maximize light control, interior temperature control, energy efficiency, privacy, and more.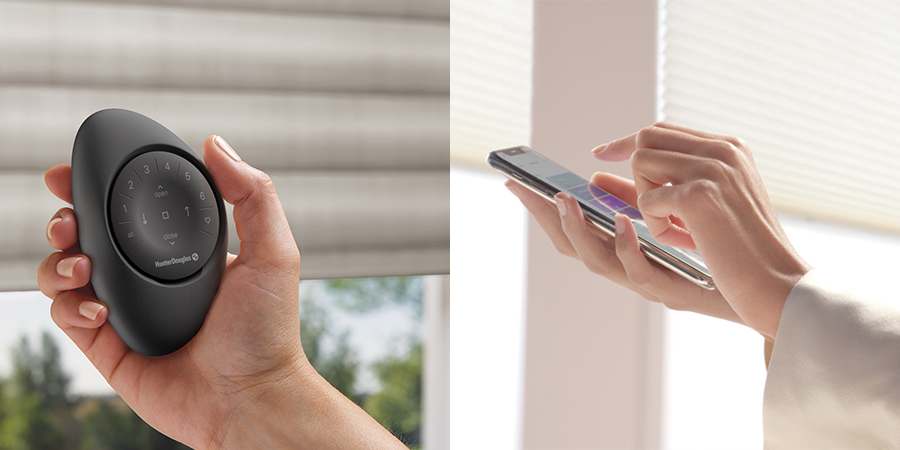 "Automation" is the other term we use when talking about smart treatments. Automated shades have the same basic functions as motorized ones, but they take it a whole bunch of steps further. Think: Automatic. You can create settings to match your, and the sun's, schedules, control multiple windows/rooms at one time, and control them from anywhere with your smart device. For even more added convenience, a simple voice command to Alexa or Siri can make adjustments all throughout your home.
A Personal Preference
Both motorized options and automated ones offer incredible convenience and ease when making adjustments. Some of the decisions will come down to the way you use your shades and how many you are interested in covering. This is another area where our team can offer their expertise and guide you in the direction that works best for you, your home, and your budget.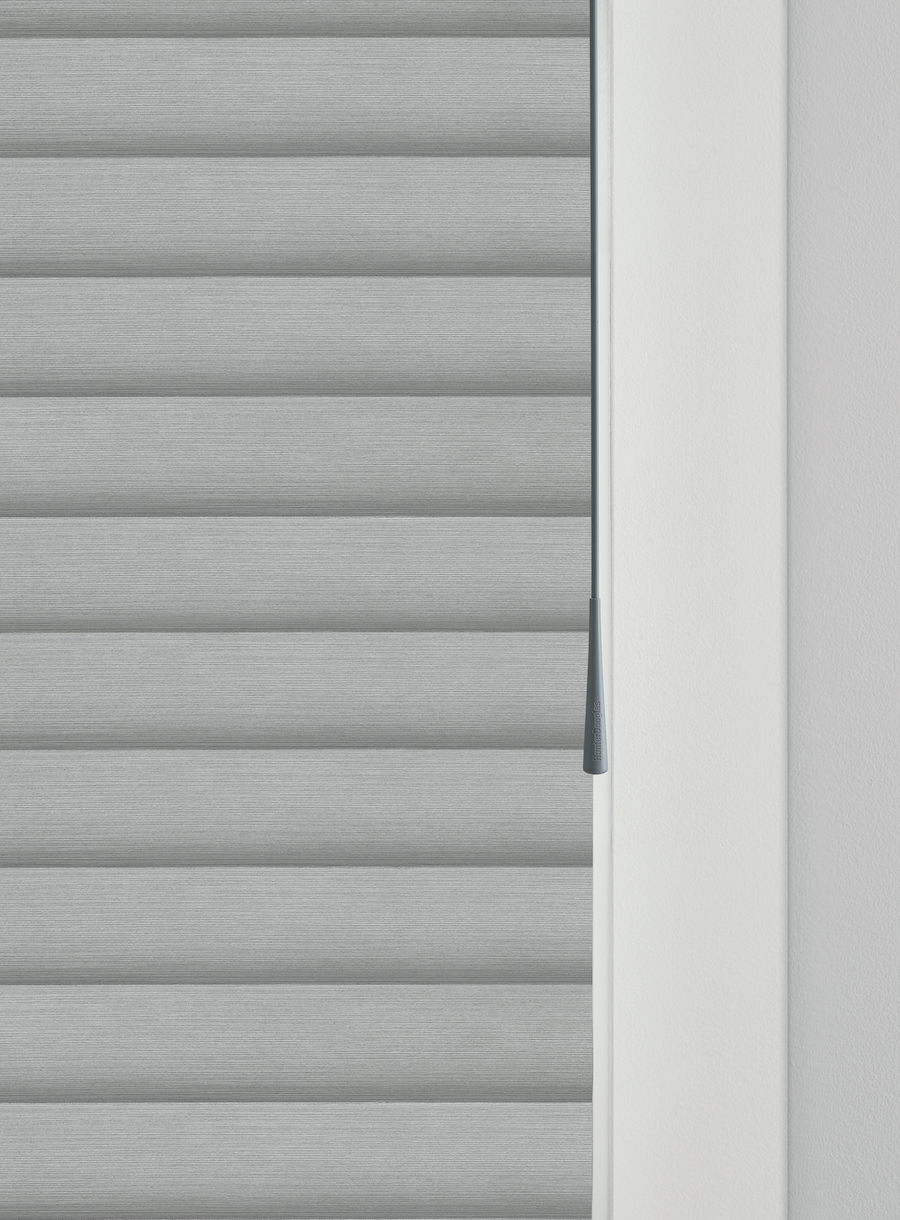 Once you're hooked on the automation, PowerView is a great way to streamline your treatments and make them the easiest they can be. You can control them with a remote, smart phone, or tablet, and connect them to your existing smart home devices to tie everything together and simplify even more. A few of our favorite PowerView perks are:
Ability to connect with other smart home devices and features
You can control multiple shades at once and on a schedule
Set your favorite settings to always achieve your ideal atmosphere
Use simple voice commands to make the adjustments
Here to Help
Our team here at Aero Drapery and Blind is passionate about helping turn houses into homes. We believe that window treatments are a great way to tie a space together. They create a private oasis for families and up the comfort for everyone in the house. These days, we're seeing 1 in 4 treatments with motorization. We are here to help you find the options that work best for you and your space! Contact us today for your FREE in-home consultation.