It's no secret that lighting is a major player that affects your home. That's why light filtering window treatments are becoming a hot market item. These shades can bring in warm natural lighting while doing heavy lifting to block UV rays. Sheer fabrics are able to prevent glare while looking simply stylish against the window. What could be better than that? Adding even more options. Enter, Dual Sheer Shades.
What Are Dual Sheer Shades?
These window treatments give you the most range of control for the light coming into your home. You get the option to have full view-through or room darkening with a simple adjustment all encapsulated on one headrail. And the best part? You aren't limited to a single collection of products. Explore different styles, features, and automation options before deciding on what works for your lifestyle and needs.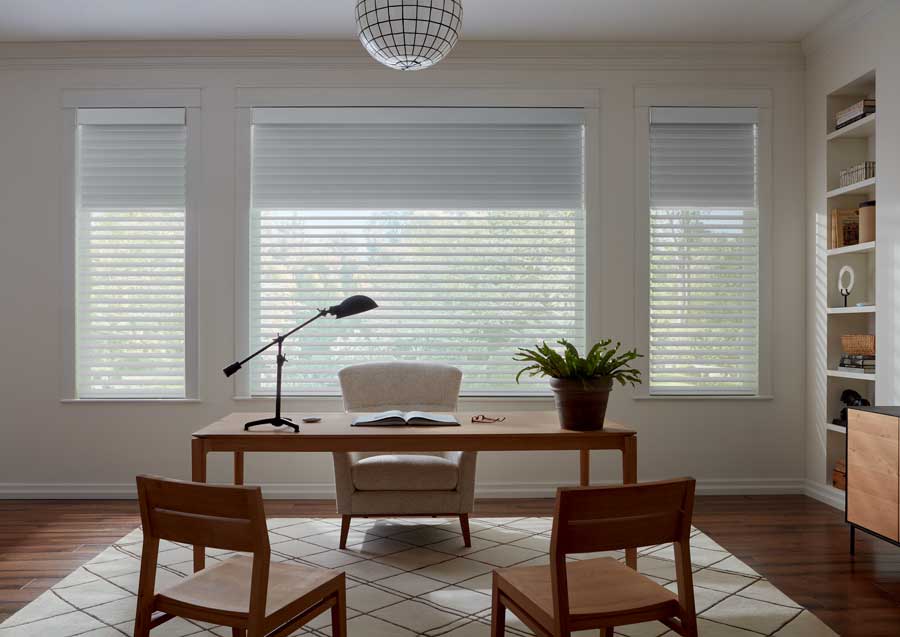 Get to Know the Products
Silhouette Window Shades
Previously, this collection of sheer fabric shades enjoyed a wide variety of light filtering and view options. But with the addition of dual shade capability you can also get room darkening! With the second roller shade, a blackout treatment can be added. You'll be able to go from a noontime napping to afternoon yoga with one simple click.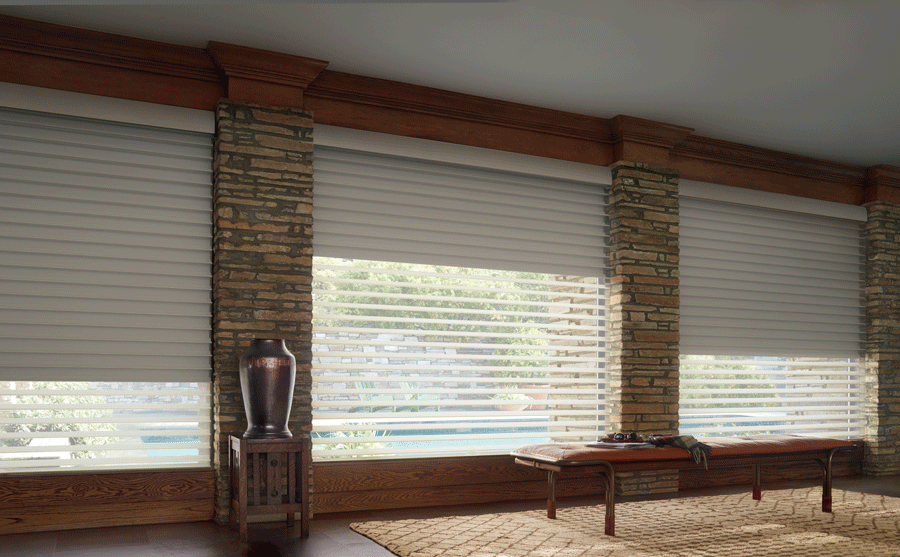 Pirouette Window Shades
This popular shade is well known for all the perks it offers. With a host of light control options it's one of the most versatile shades around. Curtail harsh rays or let in soft light by adjusting the vanes. Ready for bed? Close the vanes completely for room darkening effect.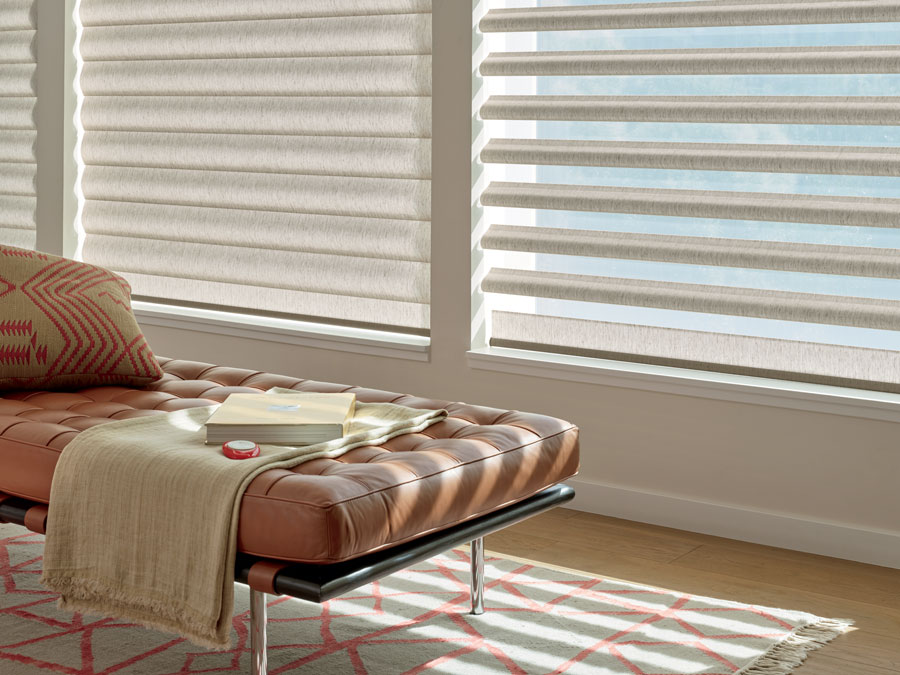 Designer Banded Shades
Innovative, modern, and ultra-versatile perfectly describes these treatments. Create depth in your home with geometric openings that let in swathes of light in intricate patterns. Raise the solid fabric into position to shield your interiors from glaring sun rays.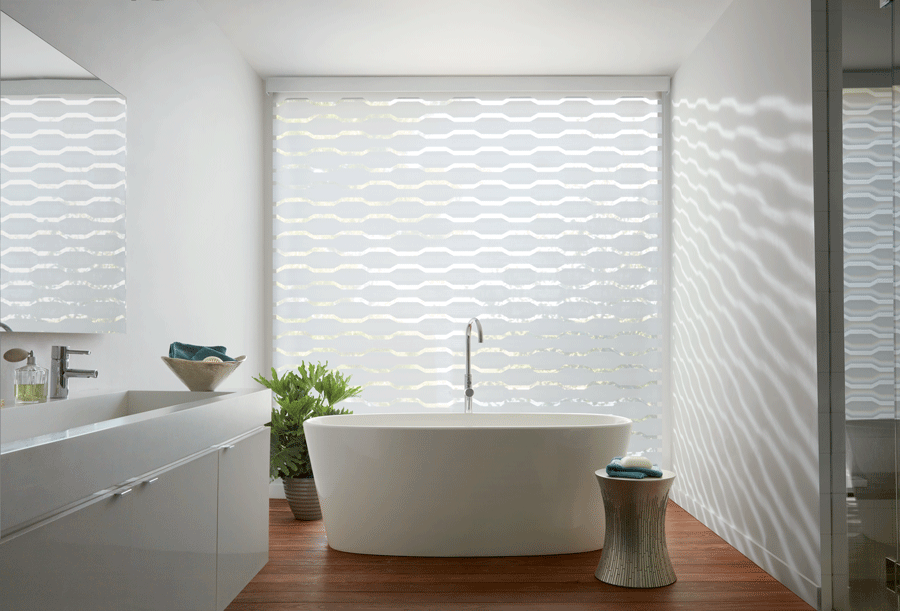 Designer Roller & Screen Shades
A classic treatment, roller and screen shades get refreshed functionality with dual shade capability. Choose two different fabrics in varying opacities to increased light control. Set on a single headrail, each shade can move seamlessly to enhance the environment of your home. These are the ideal shade for functionality + ease of use.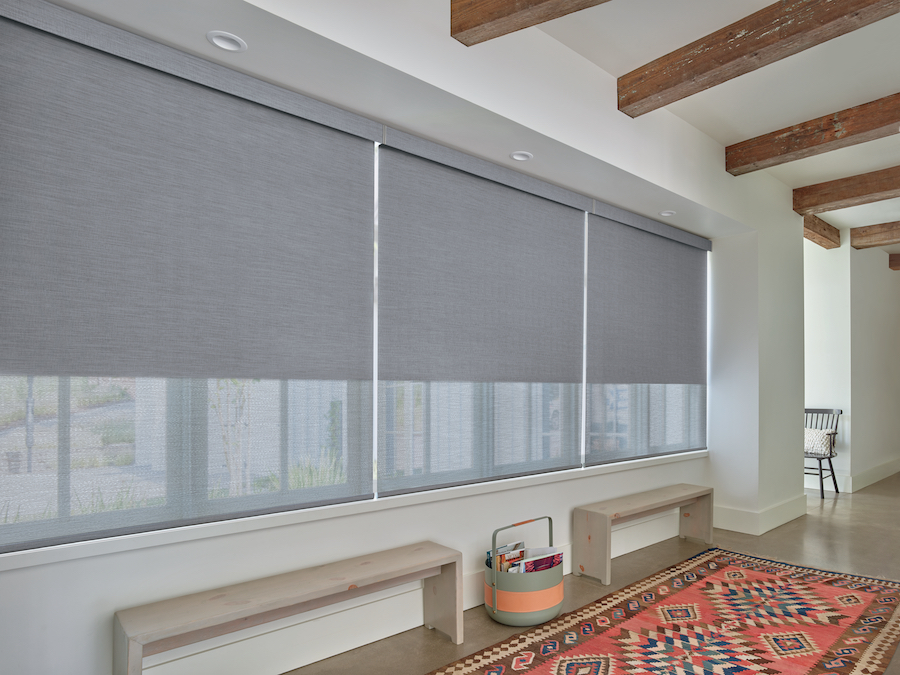 Vignette Modern Roman Shades
Don't write off roman shades just yet. While not traditionally considered when contemplating sheer shades, it's time to change that. With brand new technology, these treatments bring a lot more to the table. Bridging the cap between traditional and modern, you can get sheer views and iridescent glow with just the right fabrics. With dual shade features, you can get instant evolution by switching from your primary to secondary shade to bring in more light or block is completely.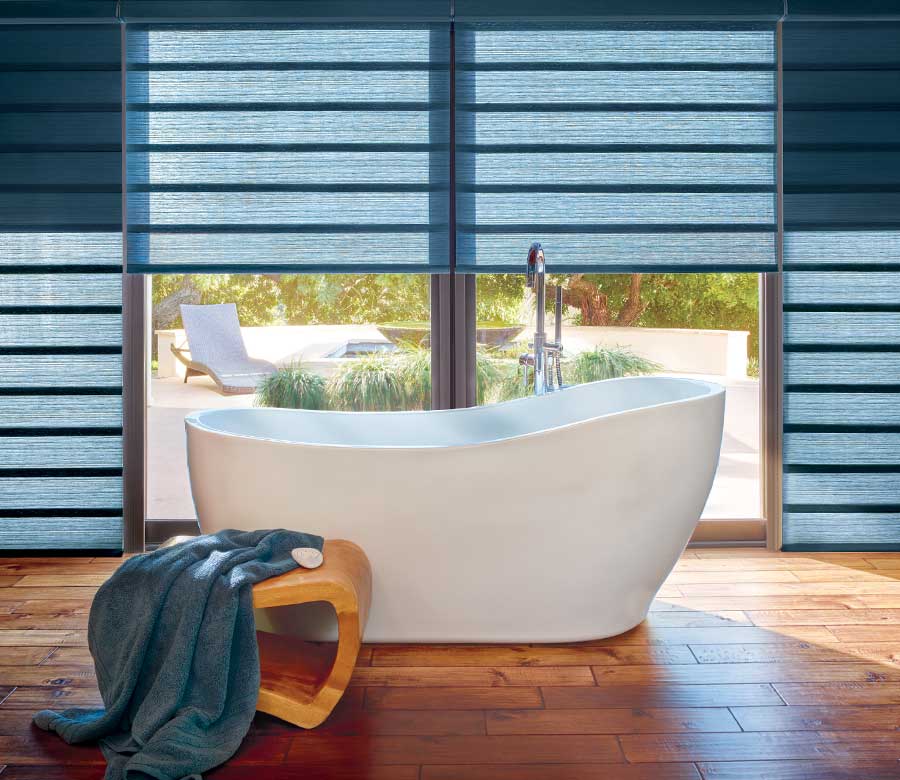 Are Your Ready to Choose?
Having the right insights and information on hand is key to making the right choice. With so many products and features with dual shade functionality there's a solution for everyone. From modern to classic, the right fabrics and hardware can bring your home to the next level. Go from luminescent sunrise light to room darkening relaxation with just one shade. Let our team at Aero Drapery and Blinds help you find the right fit. Schedule a FREE consultation to get started.