With the holiday season quickly approaching, you may find yourself hosting more now than the rest of the year. With that in mind, wouldn't it be fun to spruce up your front stoop a bit and carry those style changes indoors? This entryway inspiration is sure to spark some ideas in you that you can implement into your home with just a few simple steps. 
Entryway Inspiration: Start with the Front Door
Let's start this entryway inspiration at the front door. Adding in a few seasonal touches here and there around your front door or porch will create the atmosphere you want before guests even step inside. Kirsten, of @ironandlacedesign on Instagram, has the most beautiful fall entryway. Simply adding some neutral touches with cornstalks, florals, and pumpkins, they were able to carry their style outdoors, creating a cohesive feel all around their home.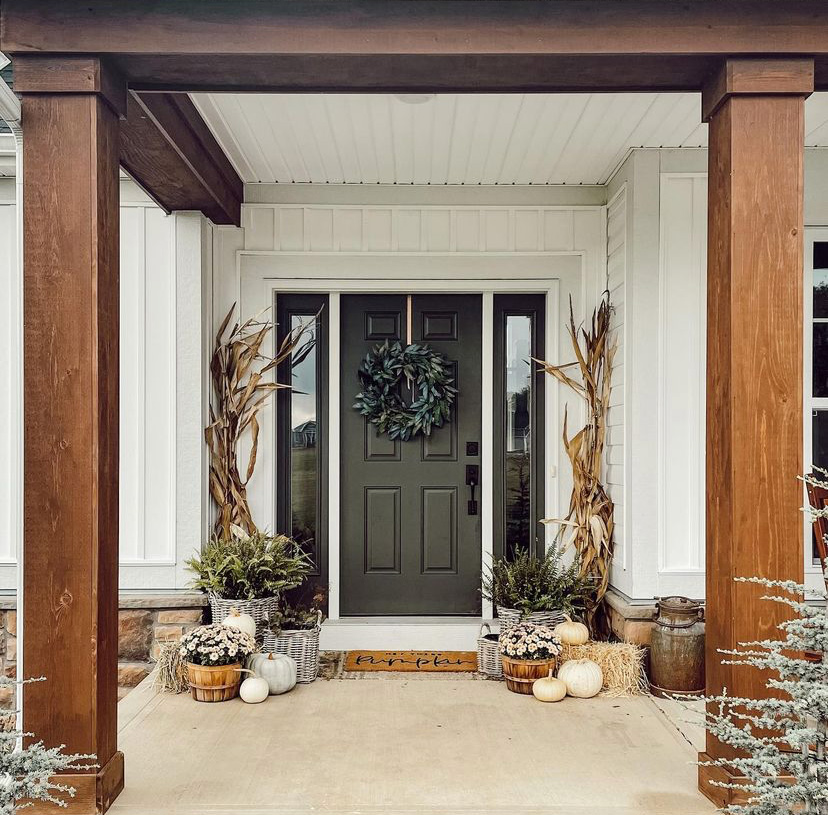 A Clean Slate
Walking into a home that is clean, organized, and welcoming always provokes a sense of calm. Keeping those aspects in mind when styling your entryway is important! It will leave you feeling refreshed every time you walk in, and your guests will love the space and feel welcomed from their first step through the door too.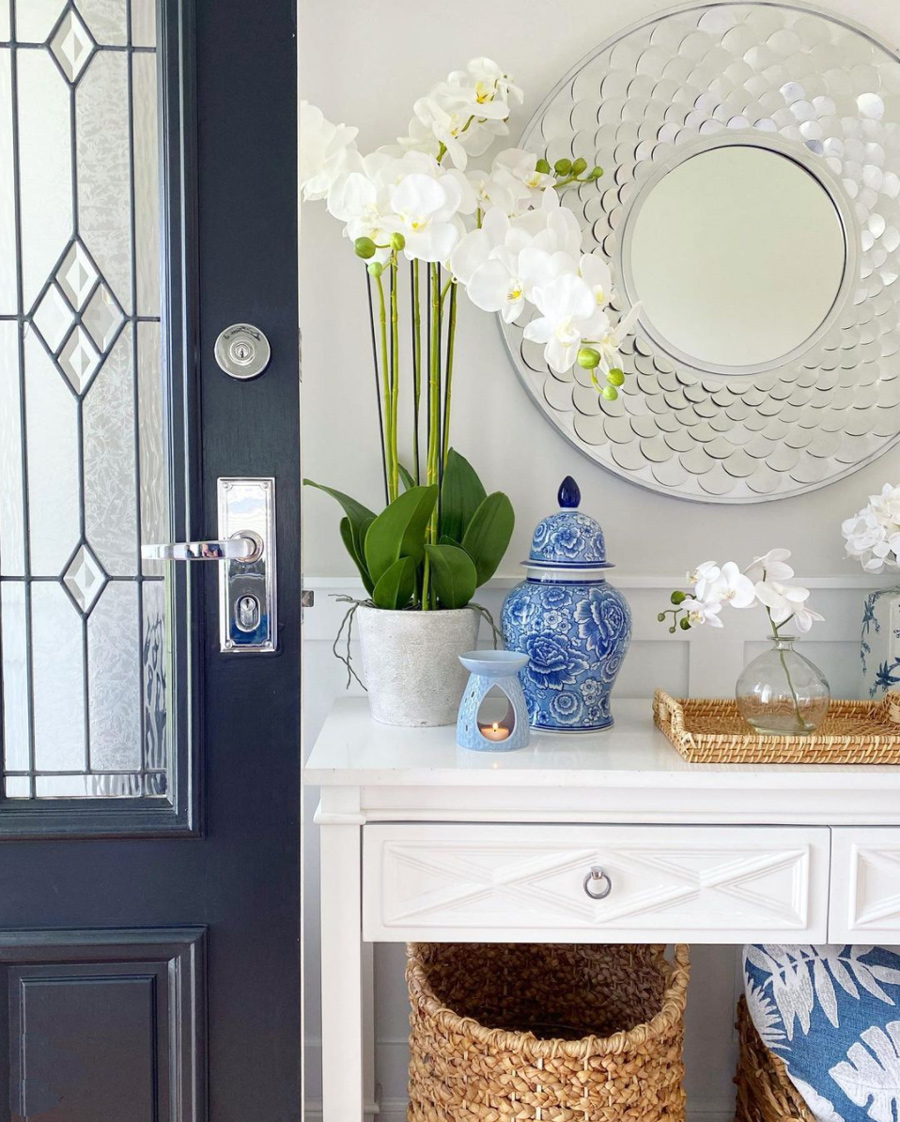 The entryway by Jessica, of @hamptons_inspired on Instagram, has our jaw dropping. The space is stunning without being overwhelming to the eye or too difficult to add into your own home. A simple console table, some decor you love, and storage to eliminate the clutter will help you achieve this look, too.
Large Foyers
There's no doubt that a large entryway can be a great feature in a home. However, when it comes to decorating the space, our clients often find it a daunting process. This is why we recommend "the simpler the better" for open floor plan foyers. Using the right furniture, you can help to break up the room and keep it functional and stylish.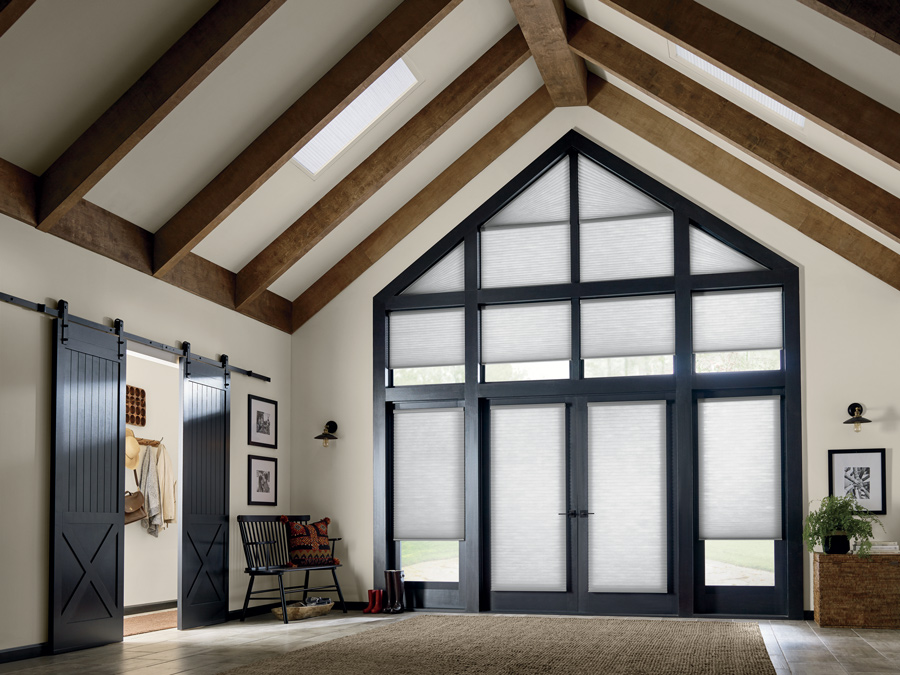 Lighting also plays a huge role. Does you large foyer also feature large windows? The right window treatments will go a long way. Not only do automated window treatments look great in every space, they also add an unmatched convenience to your home. 
Your Ideal Window Coverings
Creating the "right" atmosphere means including all the senses. Adding in the window treatments that add both style and function to your space is a great place to start. Consider these factors when selecting your new treatments: 
Custom Style

Privacy & Security 

Adjustable Light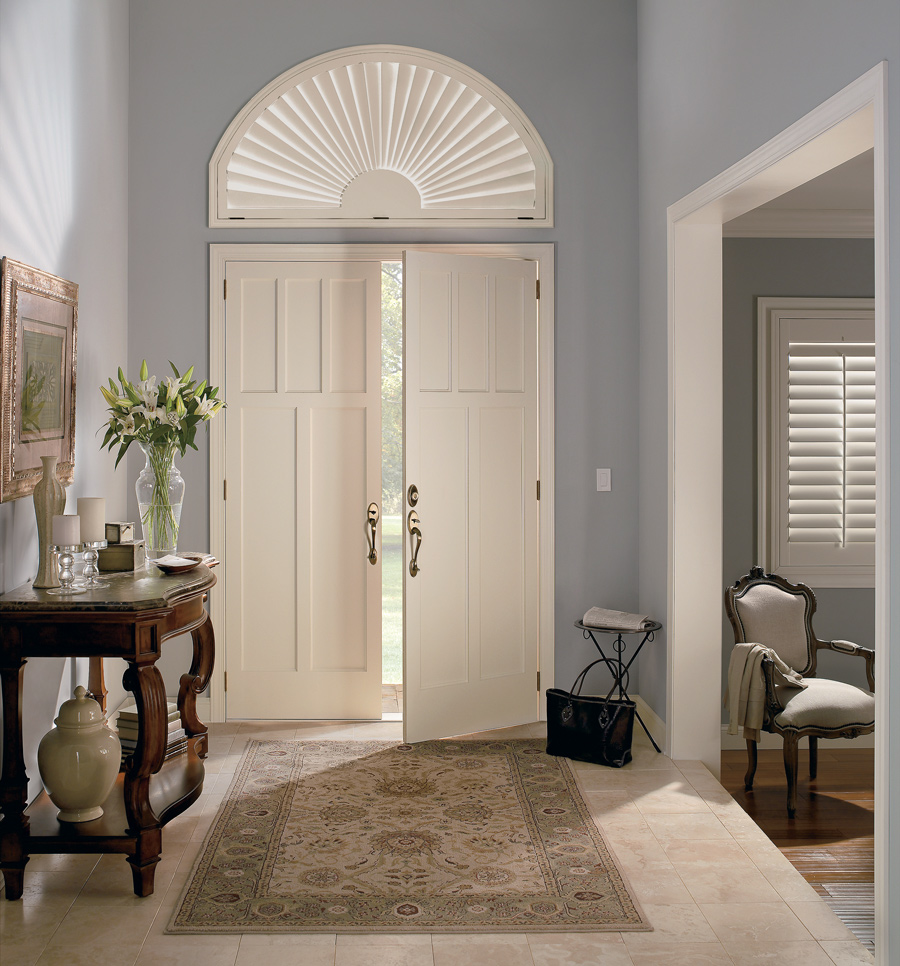 One other thing to consider is how those treatments will compliment your curb appeal on the outside as well. The right window coverings can dress up both the interior and exterior of your home! 
Are You Feeling Inspired? 
Our team here at Aero Drapery and Blind was eager to share all of this entryway inspiration just in time to start decorating for the holidays! No matter your window treatment needs, our team is ready to help you get started. Contact us for your FREE consultation.