The Minneapolis area is known for its beautiful summer weather, but it sure can get hot. And, then there's the winters. We all know how blustery and cold it gets here. If you're searching for ways to make your home more comfortable year-round, it's time to explore the idea of energy efficient shades. We've got our top three…
Cellular Shades
The cellular design of honeycomb shades is what gives them their trademark insulating powers. The cells trap air, which prevents air flow–a major cause of changing temperatures. By adding energy efficient shades at the window, you prevent that exterior air from influencing the interior air. It makes everything easier to regulate no matter the season.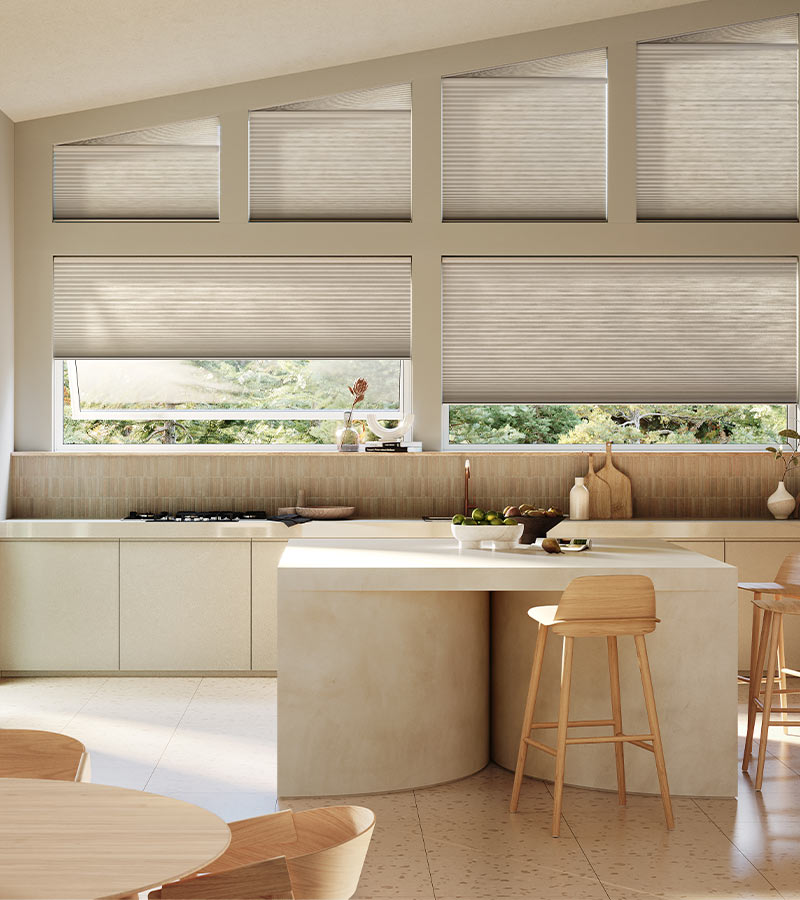 Roman Shades
The signature of roman shades is the fabric layers. It's that fabric that blocks the harsh sun from entering in the summer. Did you know that homes can experience up to 75% heat gain from the windows? Roman shades can prevent the light from entering. Those fabrics also keep the drafty feeling of winter at bay.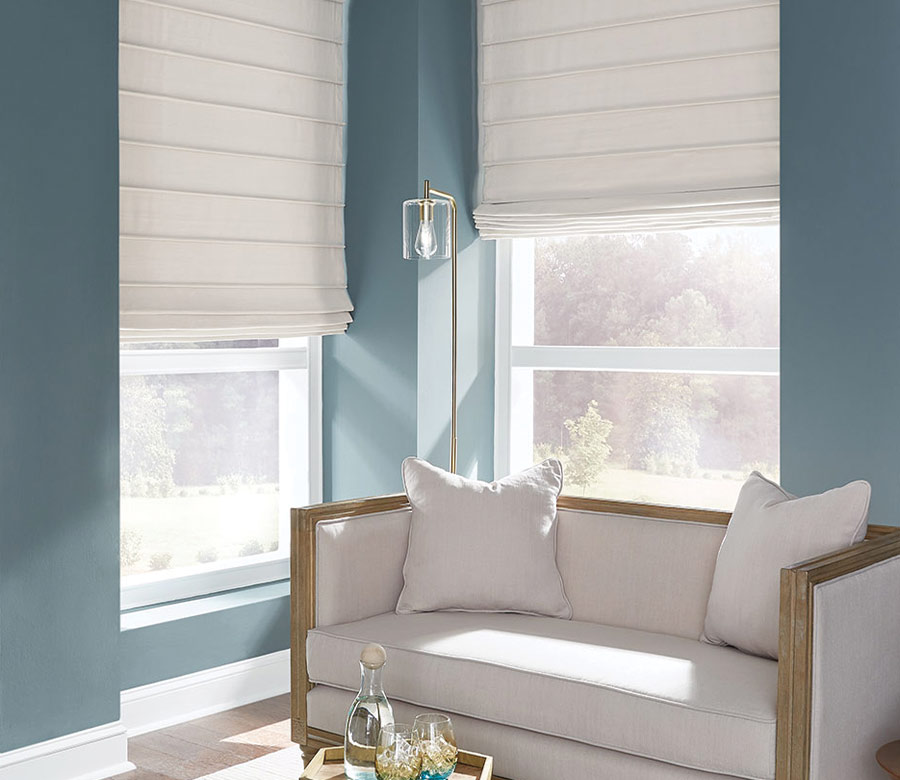 Cellular Roller Shades
A revolutionary design in energy efficient shades, the Sonnette collection combines cellular shades with rollers for a unique experience. The cellular pockets trap air, to prevent the influential air flow, and the fabrics keep the light from increasing interior temps. With the sleek roller operation, it's a winning combination.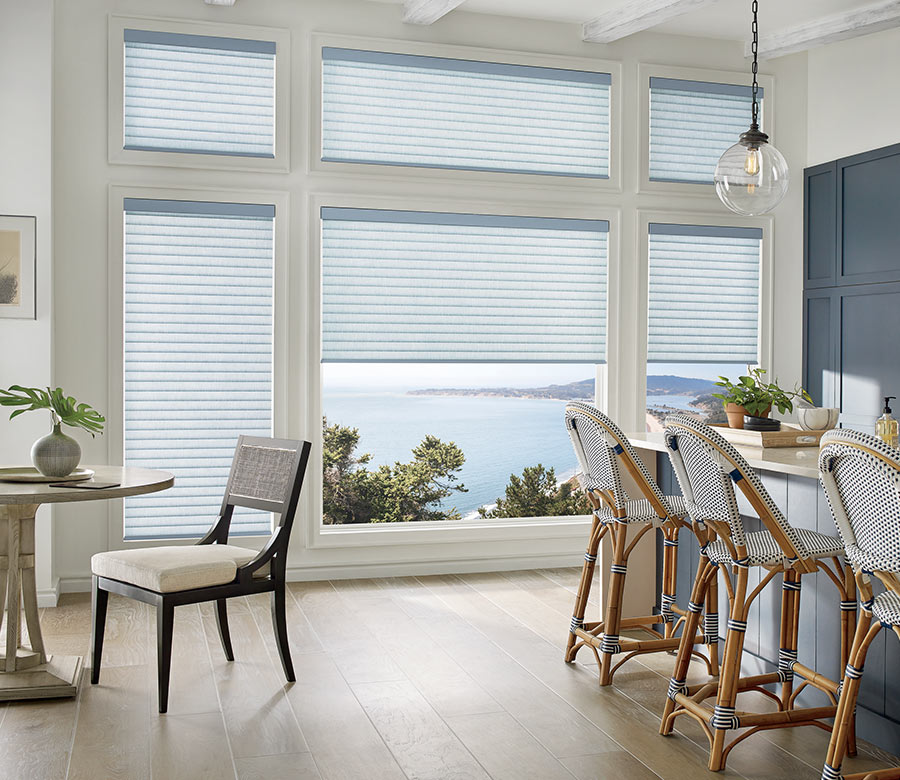 What Are Some Trusted Sources?
Consumers need sites they can rely on for trustworthy information. We tend to recommend the Energy.gov site, as a way for homeowners to compare products and learn about ways to make their homes energy efficient. From there, the Attachments Energy Rating Council (AERC) can guide you to window covering products and the performance you can expect from them.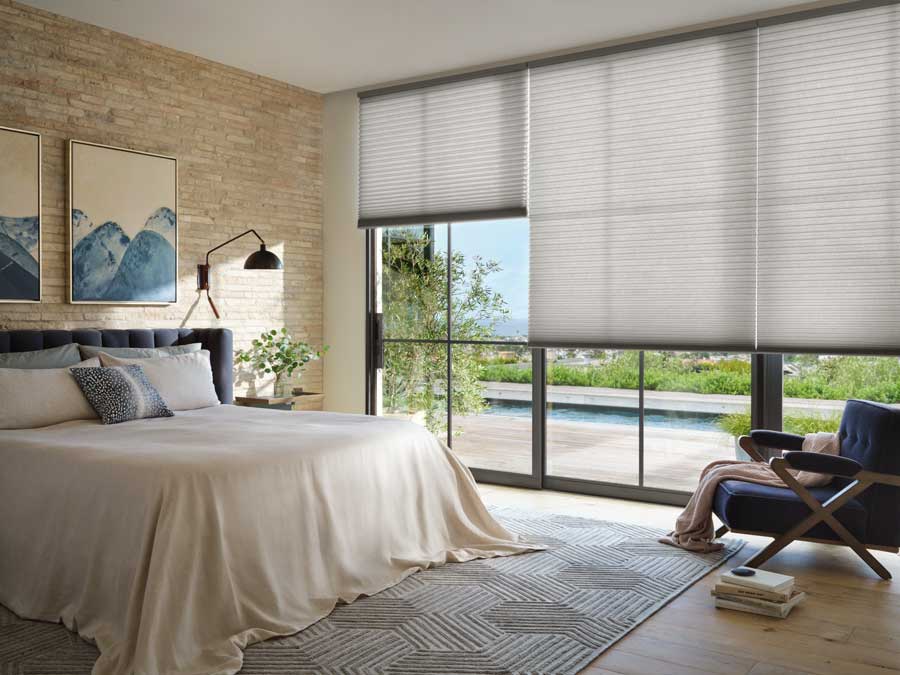 Do You Need Energy Efficient Shades?
From the blasting heat of summer, to the brutal temps of winter, folks in Minnesota have to be on their toes about energy savings! We are here to help. Our team at Aero Drapery & Blind would be happy to help guide you to the best energy efficient shades for your home. Stop by one of our local showrooms, or get in touch for your FREE at home consultation.