There are so many options for designing kids' rooms today, it can be exciting, yet overwhelming. Let's begin this journey together and explore what's involved in establishing an enjoyable space for kids that will give them room to grow. 
First, Color 
Once you begin designing a space, you must first choose a base color. Here, we suggest neutrals; white, gray, or beige will stand the test of time. As the years pass and personalities develop, colorful accent pieces can be added to give their room a bit more life.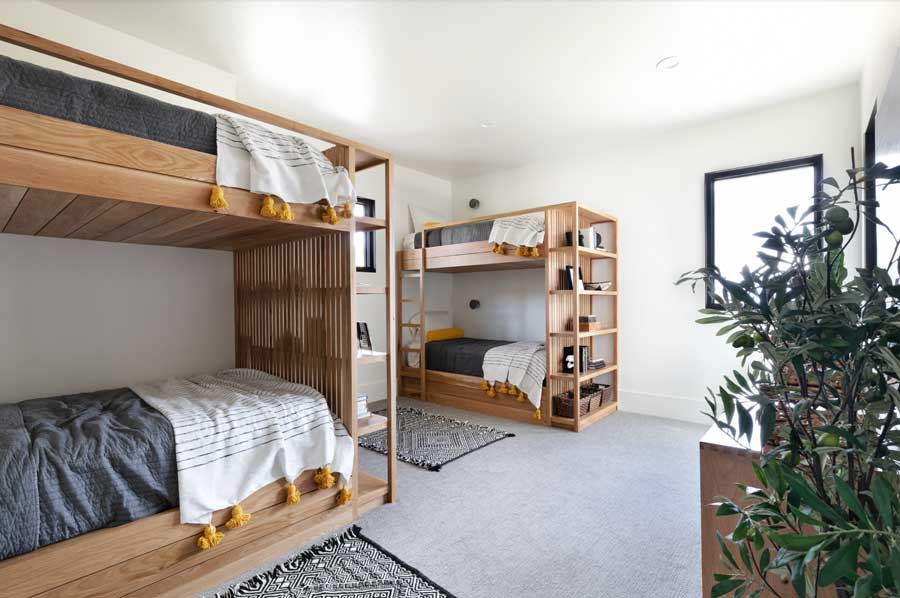 The Wall Accent
Display your child's interests to make their room their own. Offering an "accent wall" creates a personalized space. A simple way is with peel and stick wallpaper. They add fun and color, and can be removed easily when your child is over that look and on to another…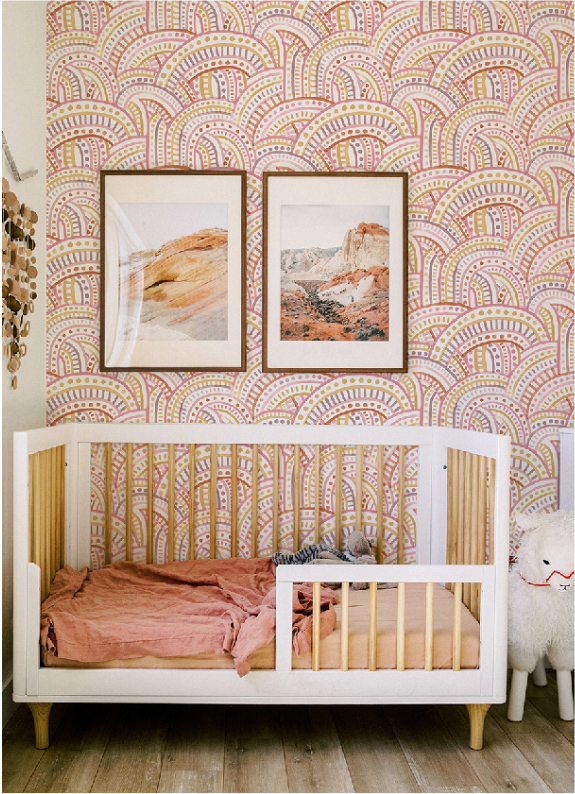 Wallpaper is making a HUGE comeback and offers an additional choice. As a wall feature you can update, wallpaper is easy to install and remove. The brilliant colors and designs available can create the personalization you're looking for in the kids' rooms. Use it to cover one wall or the whole room, you decide.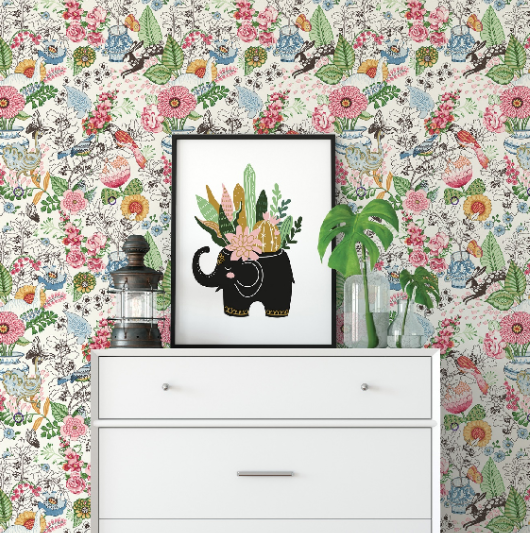 Today, wall treatments made of wood are all the rage. Choose paneling or wainscoting to create a geometric design that adds texture and interest to the space. Sure, it's a more permanent choice, but wall treatments made of wood lend themselves to change, too. Simply update the paint color or hanging artwork as your child matures.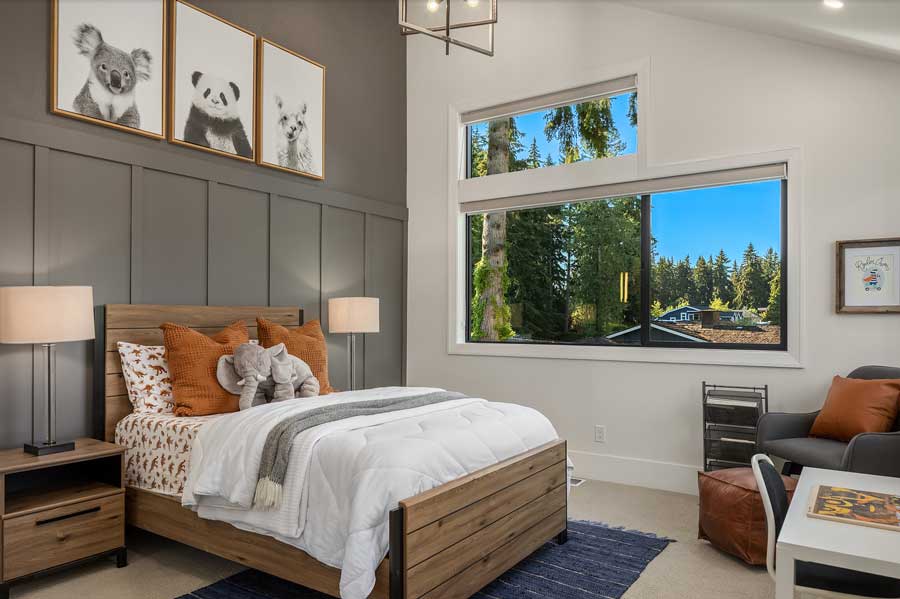 Stylish Accents
There are some limitations when it comes to designing kids' rooms, after all, it's still your home. Balance a child-friendly atmosphere with the overall style of your home and keep it cohesive. You'll be spending a fair amount of time in your kids' rooms over the years, so make them places you can enjoy. There are plenty of designer accents such as wall art, lighting, throws and area rugs that transition well over the years. Don't forget a cozy chair for telling bedtime stories.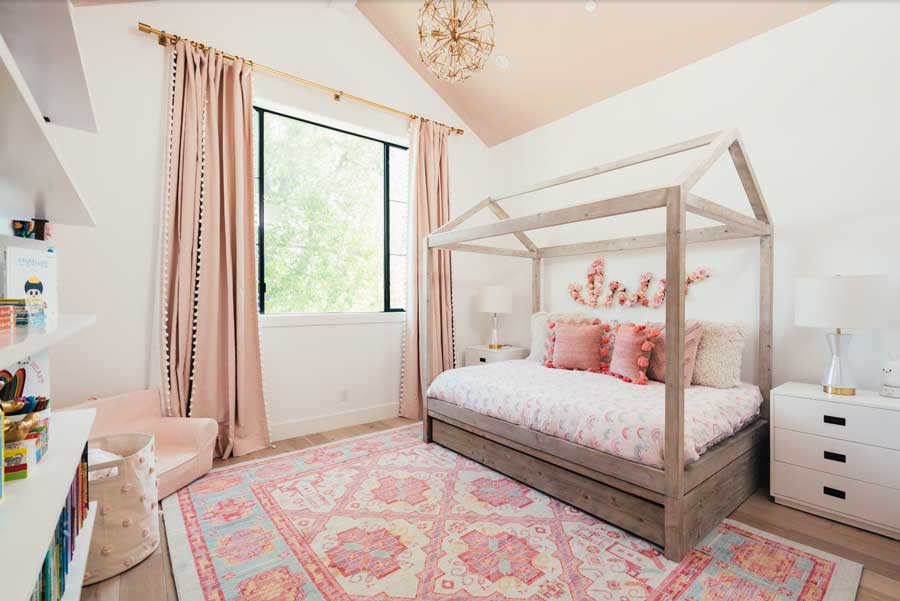 More Storage, Please
Kids begin accumulating things very quickly, so be prepared. Design your kids' rooms with ample storage options; closets, bookcases or under the bed. Make it easy for them to put away their toys after playing and establish good habits from the beginning. By keeping their rooms organized you're one step closer to a stress free home.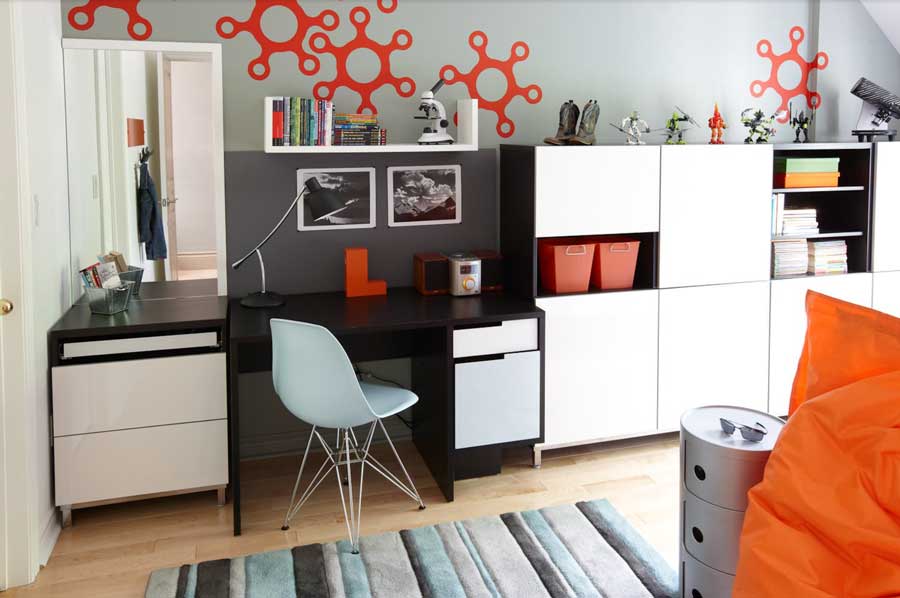 Reading, Writing & College Apps
Incorporating a work space into your kids' room design is ideal. It may begin as a quiet place to color, next, a homework station and on to college applications. It goes that fast. A designated place to complete tasks is an important element in a functional kids' room design.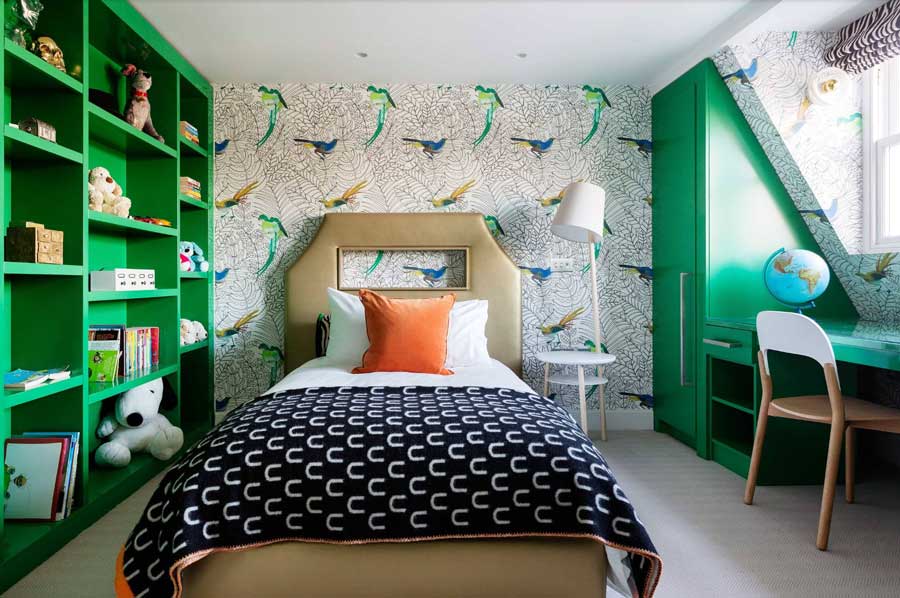 On the other hand, consider all the time you'll be spending in the kids' rooms. A cozy nook to enjoy a book together is the perfect refuge after a long day. Add a comfy chair to reconnect before bedtime.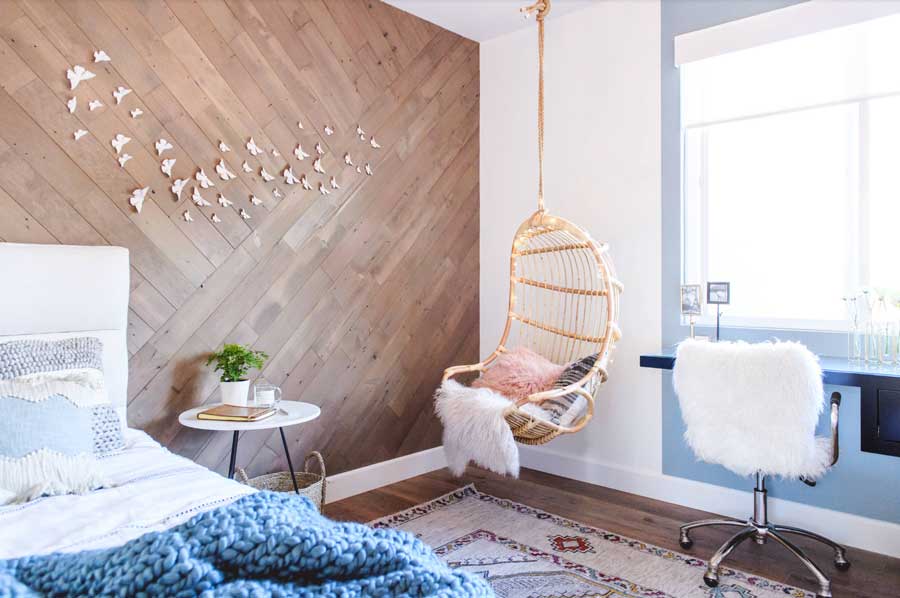 Sleep Well
Sleep takes on a whole new meaning once you become a parent. When was the last time you slept through the night? The importance of sleep cannot be underestimated, it affects our moods, our health and our family dynamic. One way to encourage good sleep habits is by creating the right sleep atmosphere. Our window covering design experts understand this obstacle and can help you obtain the right balance using a variety of window treatment products. Blackout and room darkening shades can be a game changer for all ages.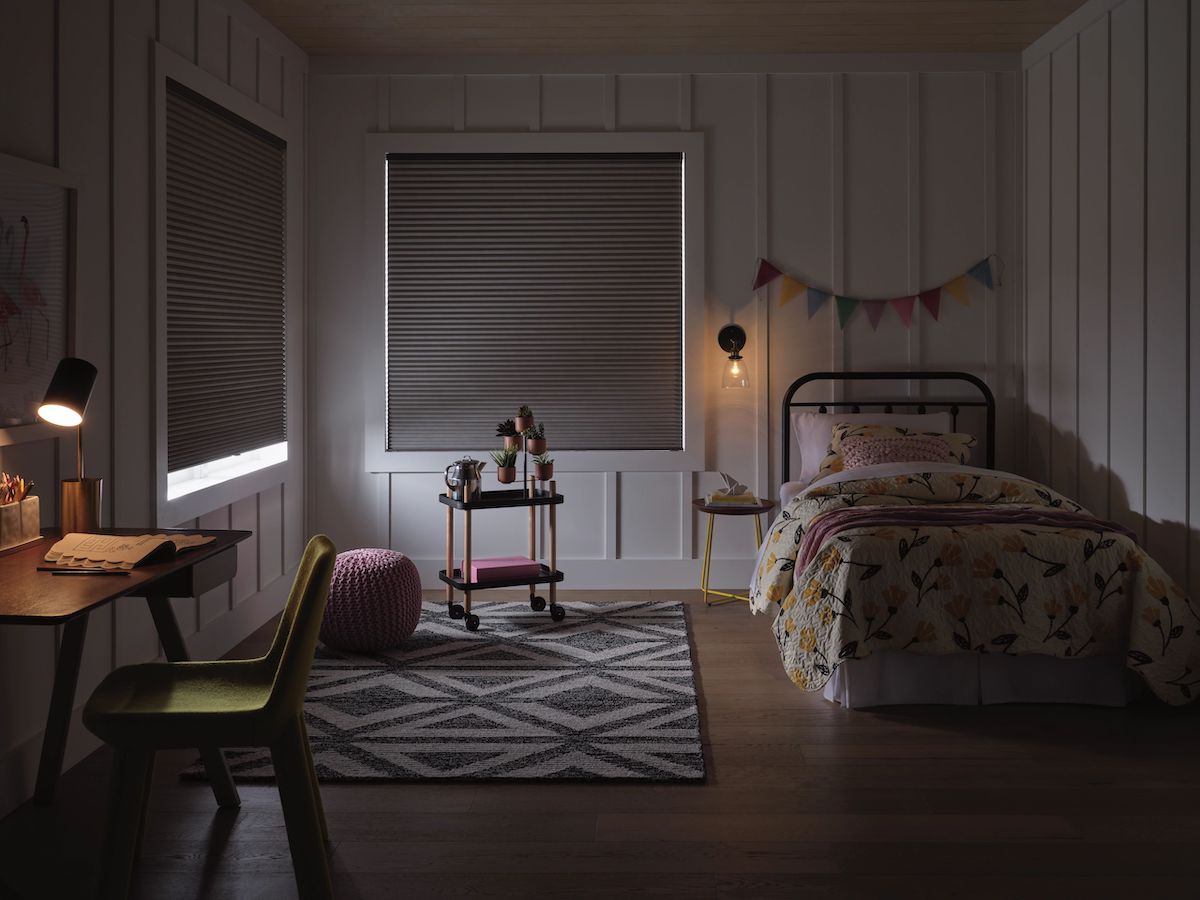 Make Safety a Priority
"Baby Proofing" is on every new parent's to-do list. But as your child grows, you need to continually reevaluate. If your child spends a lot of time in their room, take notice of any hazards that may be lurking. Window blind cords can be dangerous, especially to toddlers and preschoolers that are on the move and curious. Put your mind at ease and remove any out-dated, corded blinds. Replace them with cordless shades or child-safe shades. Take the worry out of the equation.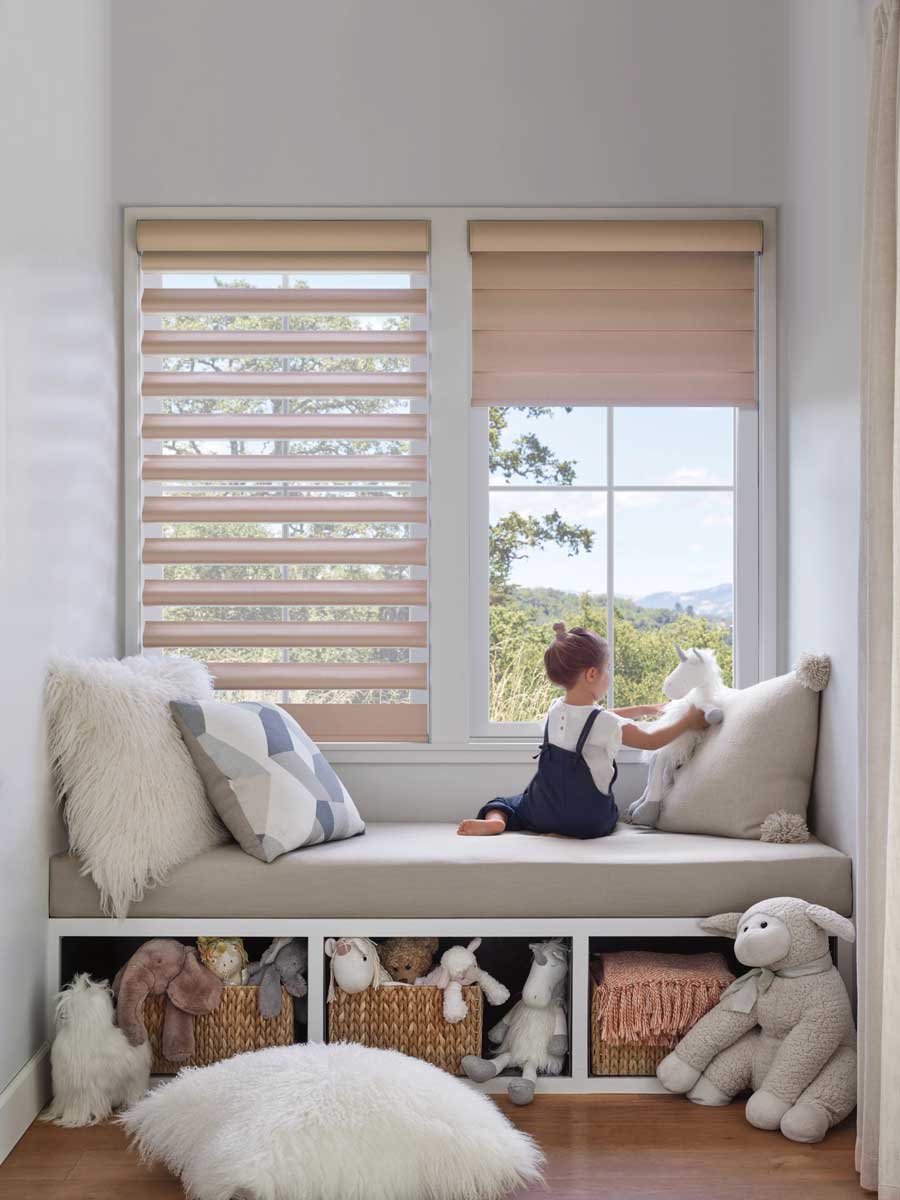 Our team at Aero Drapery & Blinds would love to design an incredible kids' room for you. Leave the planning to us, sit back and relax. Our designers will bring together the best products for your space including functional window treatments that grow with your child. Your personal style will influence the completed design with a huge selection of patterns and prints to choose from. Get in touch with us for a FREE in-home consultation or come to the showroom for an up-close and personal look at what we offer.