Whether you're going bold or staying subtle, knowing how and where to use colors can help you get inspired for your next project. With vibrant hues like Benjamin Moore's Raspberry Blush combined with the light control and gorgeous textures of a Silhouette® shade, the possibilities are endless.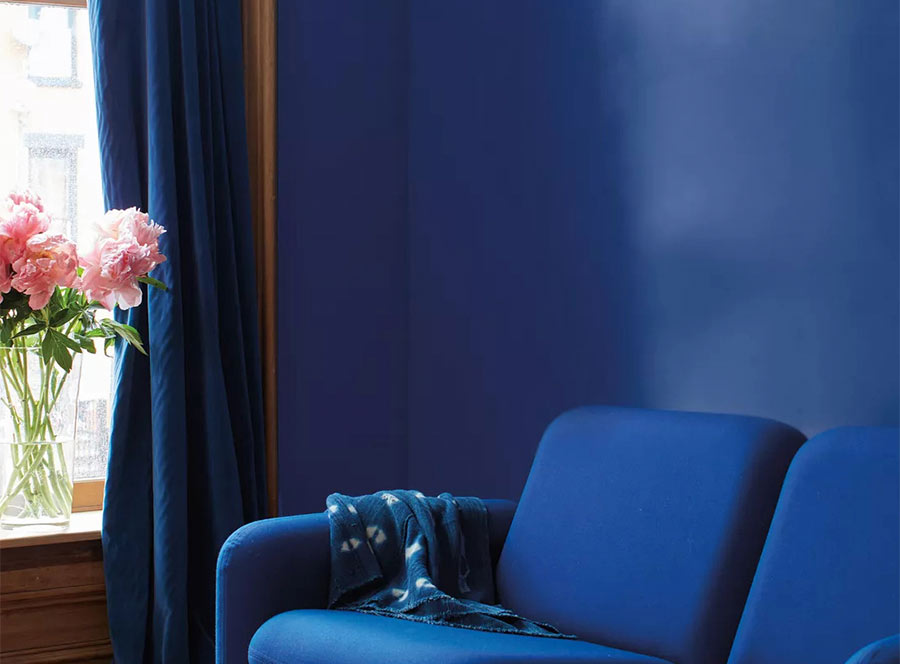 Go Bold & Beautiful
Jewel tone shades like dark blue and jade green offer bold choices for the adventurous homeowner. Deep and moody colors engage your senses and heighten the feeling of relaxation and calm. Using these colors in kitchen or dining room spaces alongside a functional window treatment with Powerview® is a great way to elevate high-traffic areas. Try a deep blue or dramatic green out in smaller doses with accent decor or furniture for immediate impact.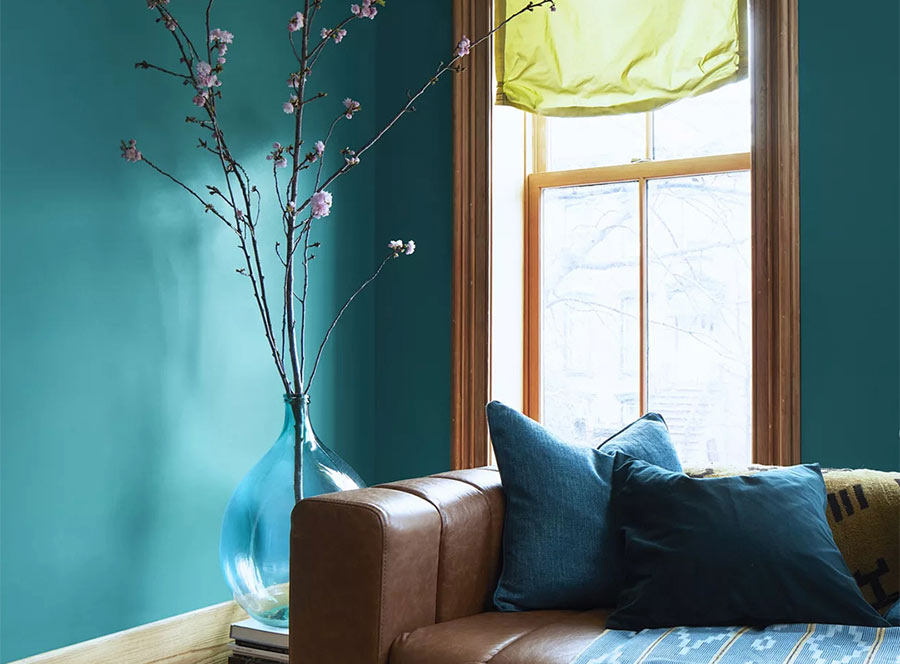 Inspired by Art
Notes of energetic color combinations seen in modern, contemporary art are usable in our daily lives. Mixing deep indigos with comforting hues like dusty pink create a dramatic effect and an almost transcendent atmosphere. Using these art-inspired pairings can help create a sanctuary within the walls of your home.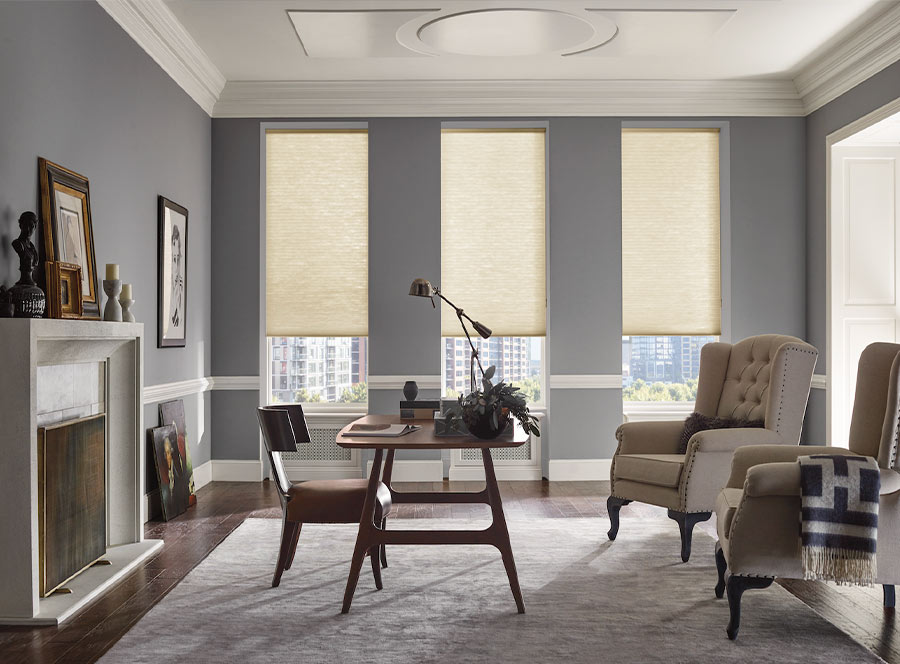 Tried and True: Light Neutrals
Achieving a lived-in feel with a hint of color just makes sense. New Age from Benjamin Moore balances between soft gray with faint lavender undertones.
Light, airy and ideal for almost anything. Neutral shades bring in character that sets them apart from the more demure whites. Depending on the lighting in the room neutrals with undertones of violet or buttery yellow can appear more or less vibrant. Complement the whole space with the shadows and warm sunlight you can achieve from the fabric vanes and opacity options of the Pirouette® Shade.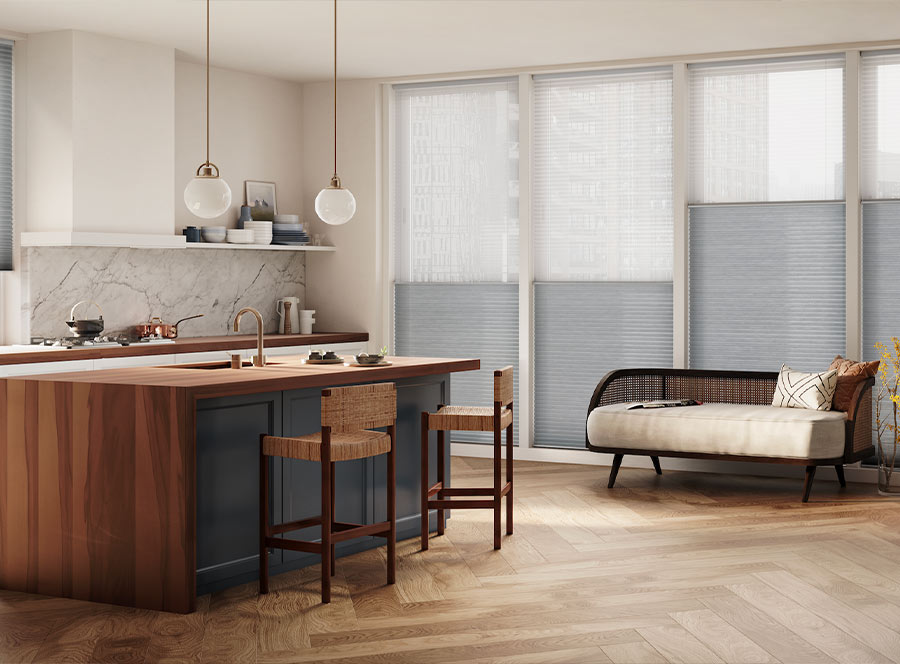 Ready to Embrace Some of these Colors?
At Aero Drapery & Blind, we're here to help you through the process of selecting the perfect window treatments to complement your individual style. If you're inspired by these ideas and ready to include them in your next home project with the right window coverings – contact our team. Our professionals are here to guide you through the process with stress-free in-home appointments.