Your home's front door should be inviting. It welcomes guests and is a focal point approaching your residence. The other doors in your home? They play an important role in access to your outdoor space. They can be very different from one another. One thing most doors have in common is the need for adjustable light control and privacy. This is where custom door coverings come in. It can be a challenge to know what to choose when it comes to window treatments. Let's take a look…
Traditionally Vertical
Vertical window coverings have long been a go-to when looking for window and door solutions. Following that classic style, a new line of vertical shades are available. The large variety of colors will make sure to compliment any space. The Skyline® collection coordinates with roller shades in the same shared space, featuring contemporary wide panels that glide smoothly.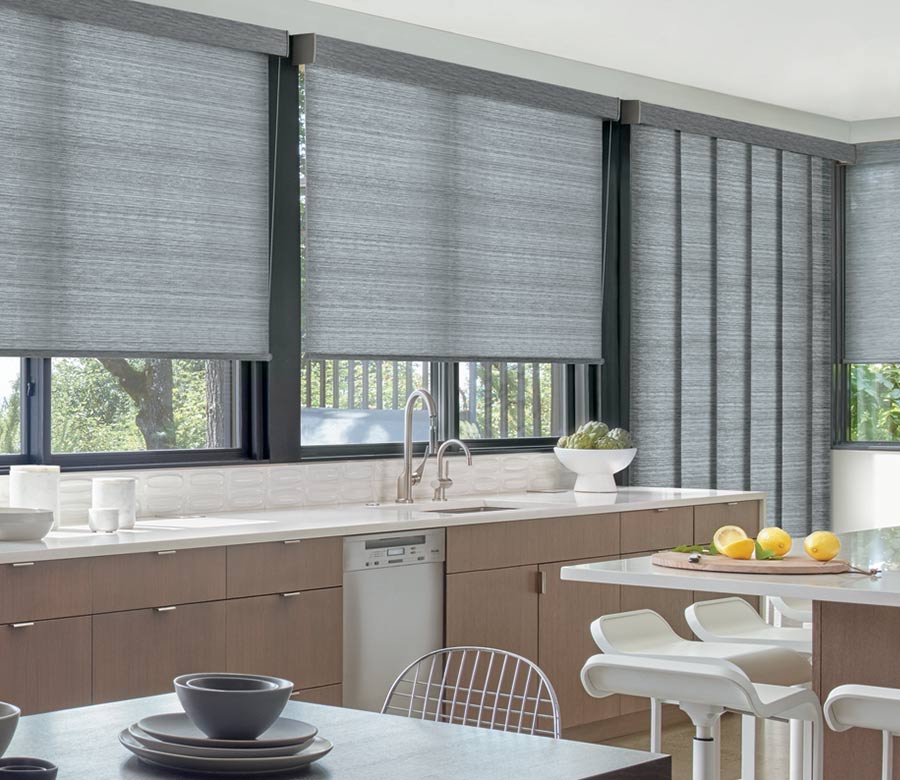 Luminette® Privacy Sheers is another one of our favorite collections. They look delicate–like draperies–but work like shades. You might say they got their inspiration from vertical blinds, as inside the fabric folds are rotating vanes that offer a range of control, from view-through to room darkening. You'll see why we're such big fans!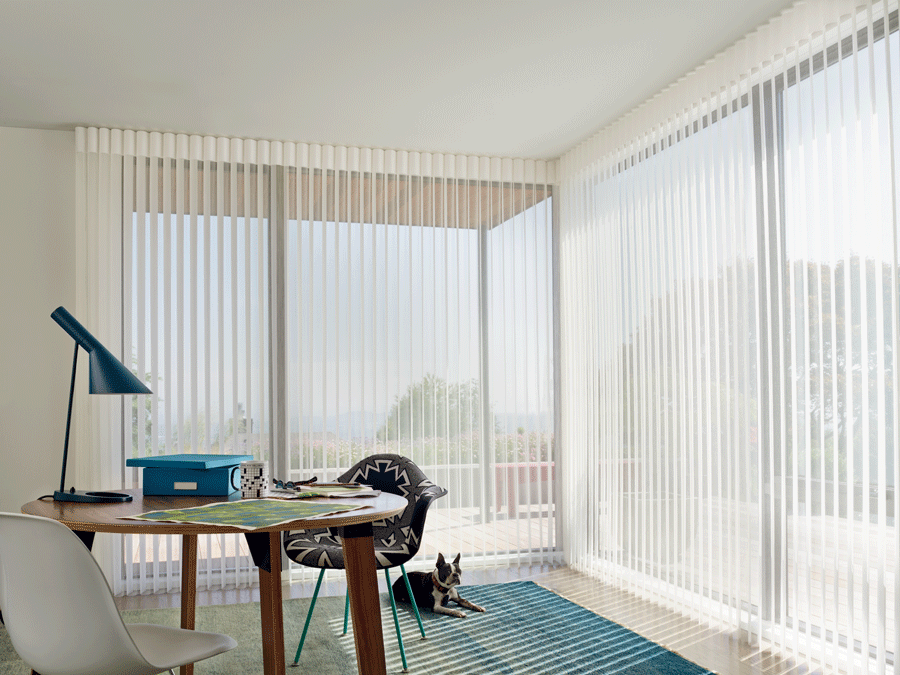 Classic Shutters
Adding shutters to interior doors is sophisticated and eye-catching. This look is timeless and adds instant style. Rest easy knowing that strong magnets keep the shutters from pulling away from the door and making noise as it opens and closes. These custom door coverings go one step further with options for handle cut-outs and tilt preferences.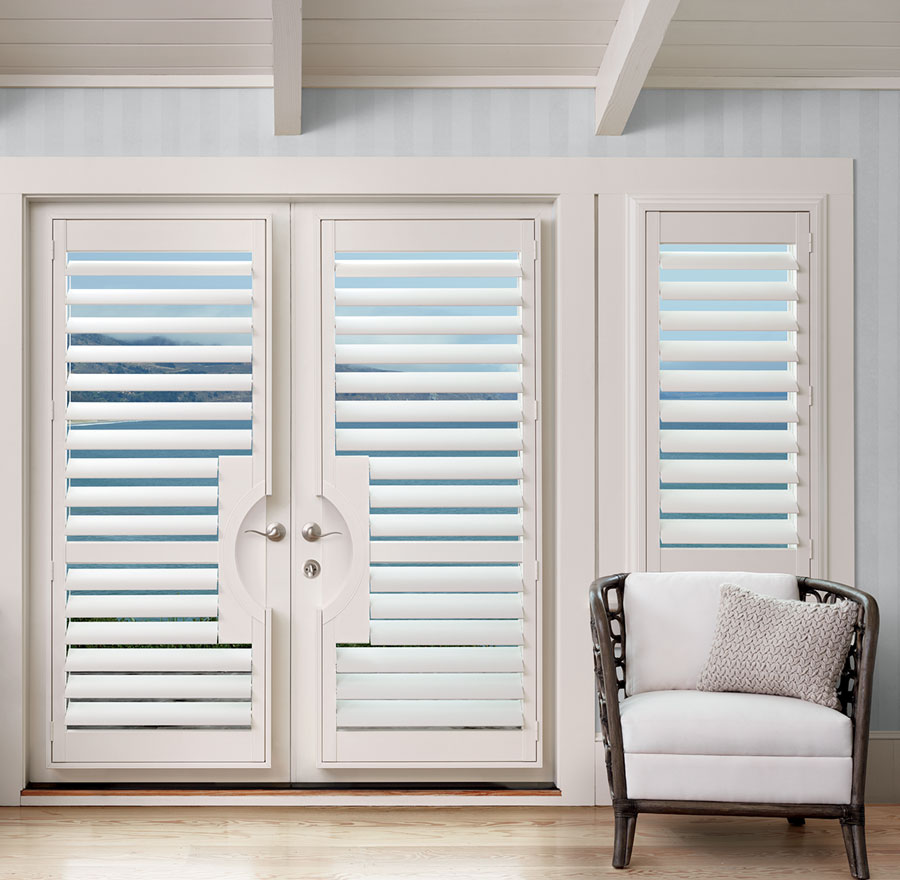 Framed Style with Draperies
Looking for some added flare to your custom door coverings? Draperies make a great addition to soften the look of window and door treatments. Because they can come in various patterns, colors, and fabrics you'll find a match to your personal style and taste.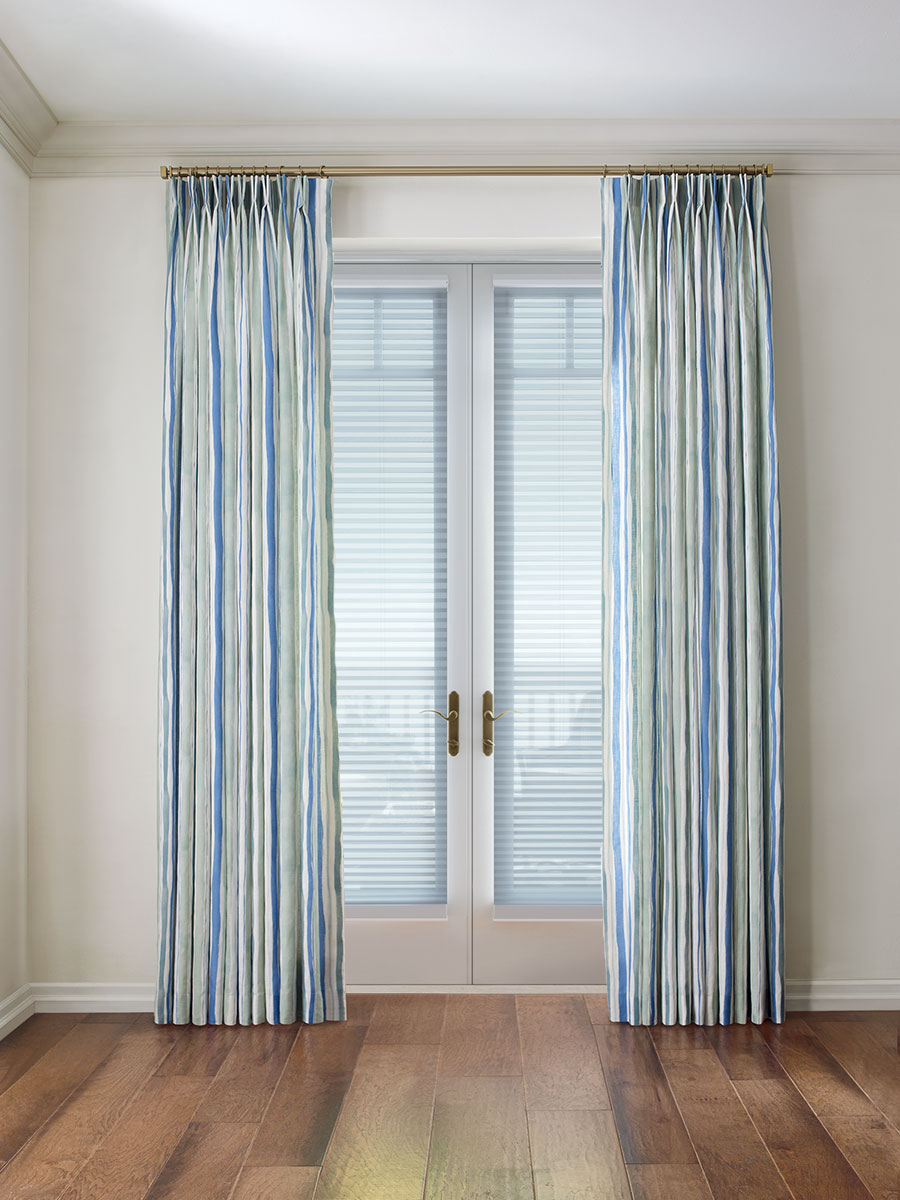 Due to so many options with texture, style, and products there is bound to be one that will fit your needs. Privacy is a huge factor and full panel draperies can help. They also provide impeccable light control. Side panels mimic these features as well as frame your door like a piece of art. Add extra levels of control by layering shades on the doors.
The Challenges of Glass Doors
A new system called the TrackGlide is changing the industry in how doors are being covered. Do you have doors with very little frame, but a great deal of glass? Choose TrackGlide for patio or french doors. The installation is quick and easy with no drilling required.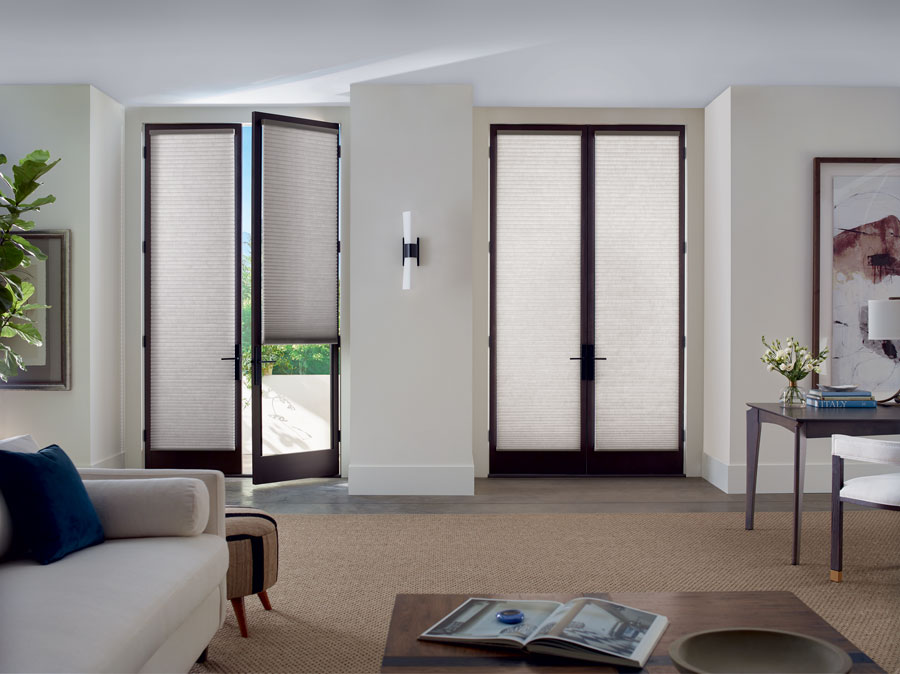 When you want the full outside view, simply lift up and when it's time to escape the sun pull them down. This is all done with zero interference to the functionality of the doors.
Your Custom Door Coverings
Covering your doors, windows, and worries are what we're good at. Our Aero team would love to help you with your custom door coverings to welcome your loved ones today. Contact our team for a free design consultation to get started. We're looking forward to working with you.