Has all of this extra time at home made you compile a list of stuff you'd love to change about your home when given the chance? Or, do you find yourself wishing you could make a change, but not sure where to begin?  We're here to help! We've rounded up some of the most current design trends to help inspire your next project…
Bring in Some Colors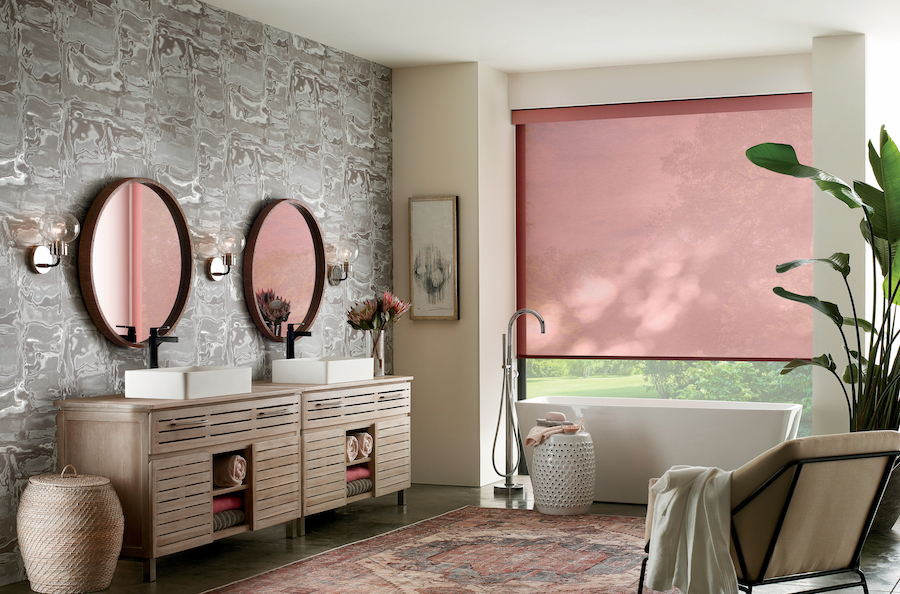 A classic and simple way to change up your space is with a splash of color. Current design trends favor darker colors and moody, jewel tones, and we're loving it! A simple throw pillow, blanket, rug, or even lamp in one of these colors is sure to make your room pop. If the darker hues don't sound right, just stick to what you love–you can never go wrong.
Bring the Outdoors…Indoors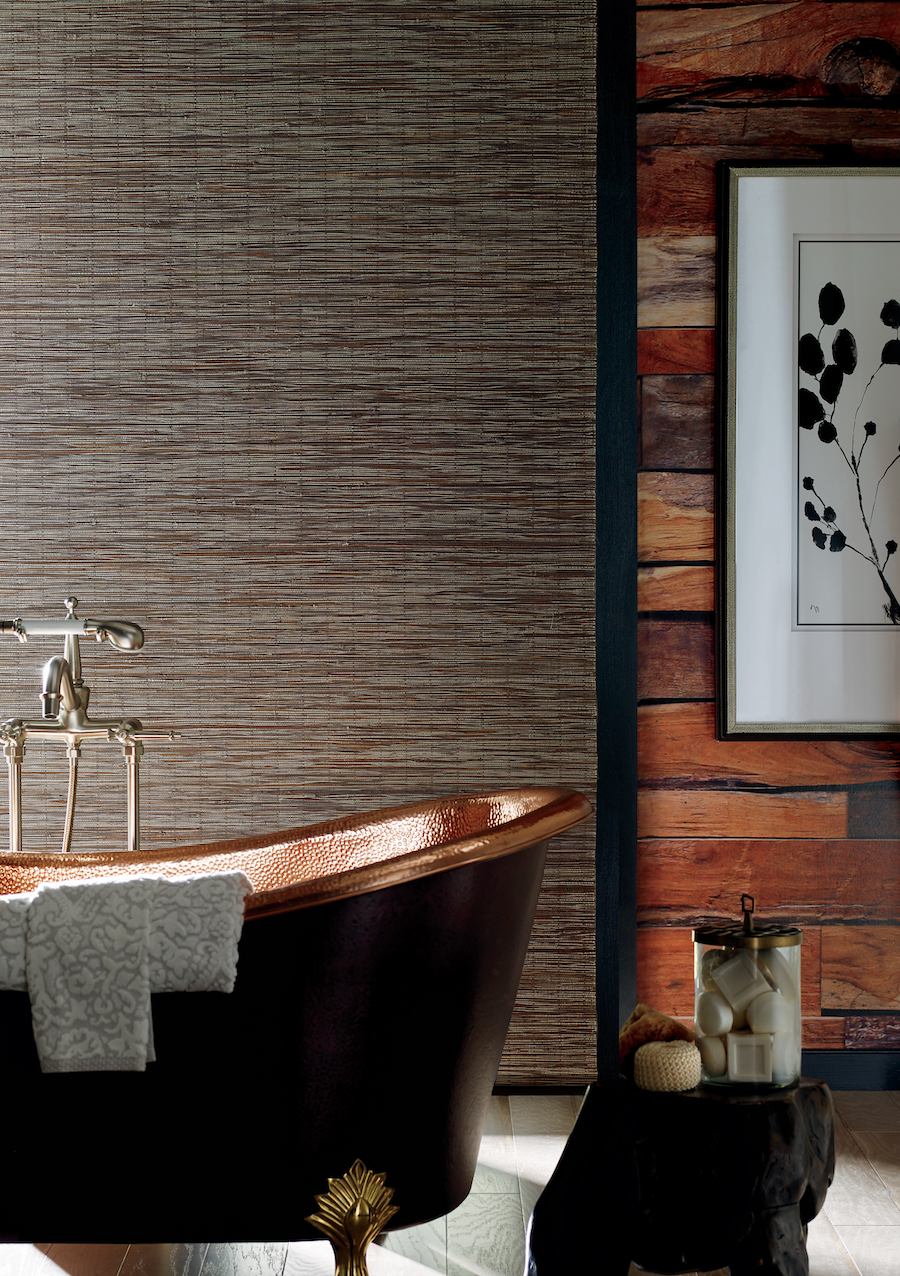 Another one of the 5 current design trends we've identified is the love of natural elements. Things like woven woods, natural fibers and greenery will bring in some of the best parts of the outdoors, offering a refreshing vibe. The beauty of nature is endless, so have fun and see what natural elements work best with your home.
A Natural Look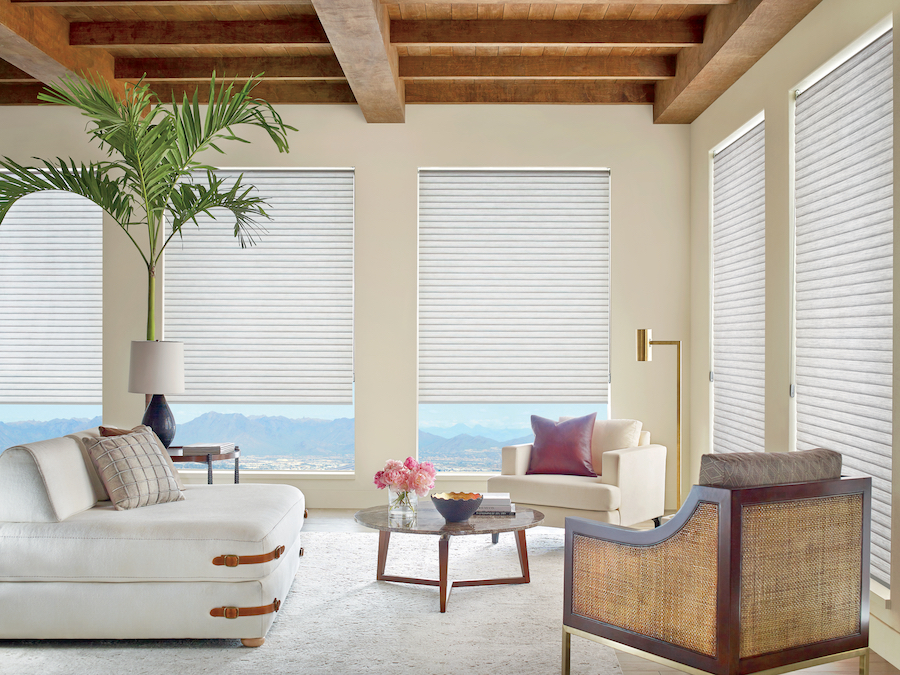 Wooden furniture and elements are always an amazing addition to any home, so it's no surprise to find them on the current design trends list. And, while wooden furniture always seems to be in, the type of stain evolves over time.  In the past, we've seen walnut and light oak stains in the spotlight. Lately, design seems to be leaning towards natural, unstained wood.
Brown, Beige & Tan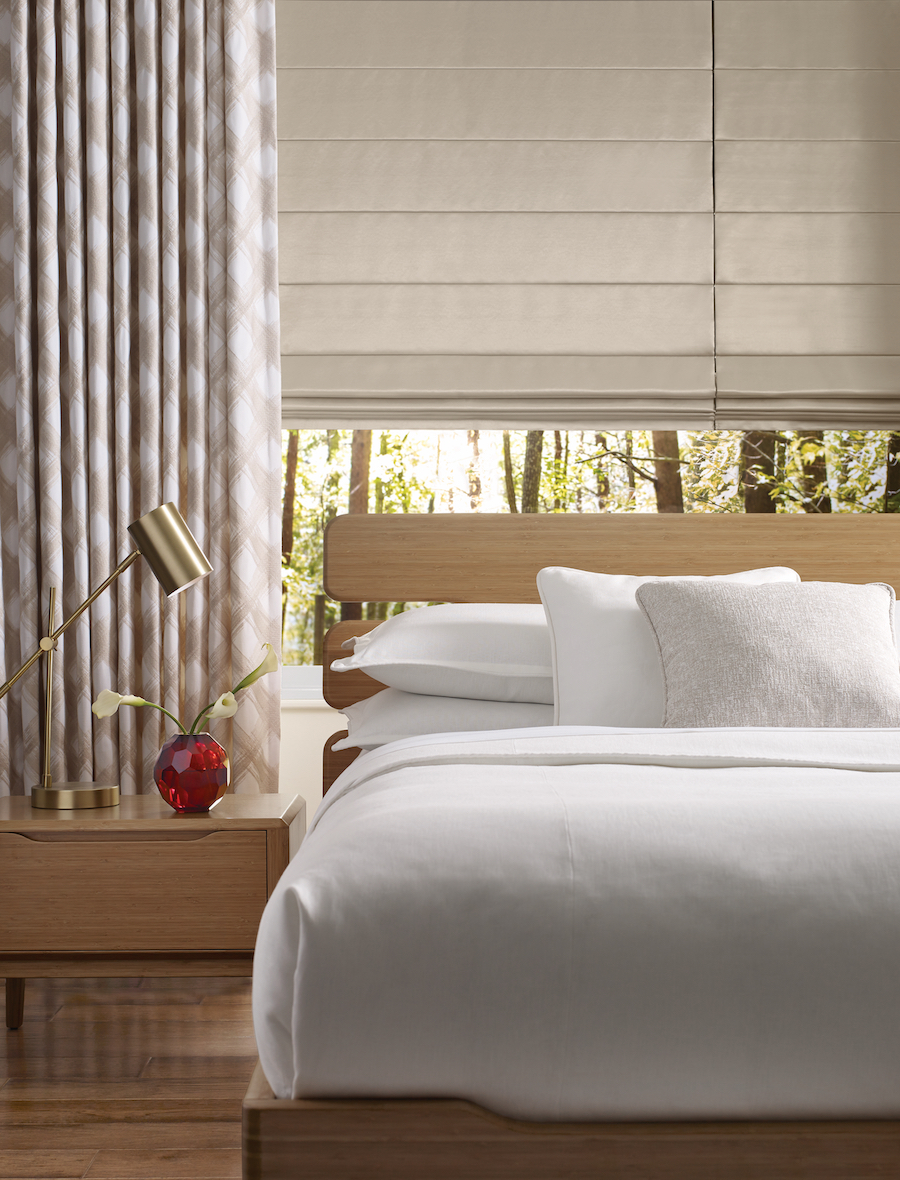 This just in– browns are making a comeback! Add a warm, cozy feel to your home with some brown hues. Shades of brown are showing up with an inviting aesthetic–just the right design move if you're looking to incorporate subtle hints of new style. If you already have grays in your home, that's ok. Today's trends allow a mix. Or, you can bring the two color families together by selecting "greige." It's a blend of the two colors that give you the best of both worlds.
Enhance Your Space
If you're like most people, you've probably found yourself spending a good amount of time in your home office, entertainment areas, or home learning spaces. So, why not revitalize them? Focus on enhance the spaces you've been spending the most time in.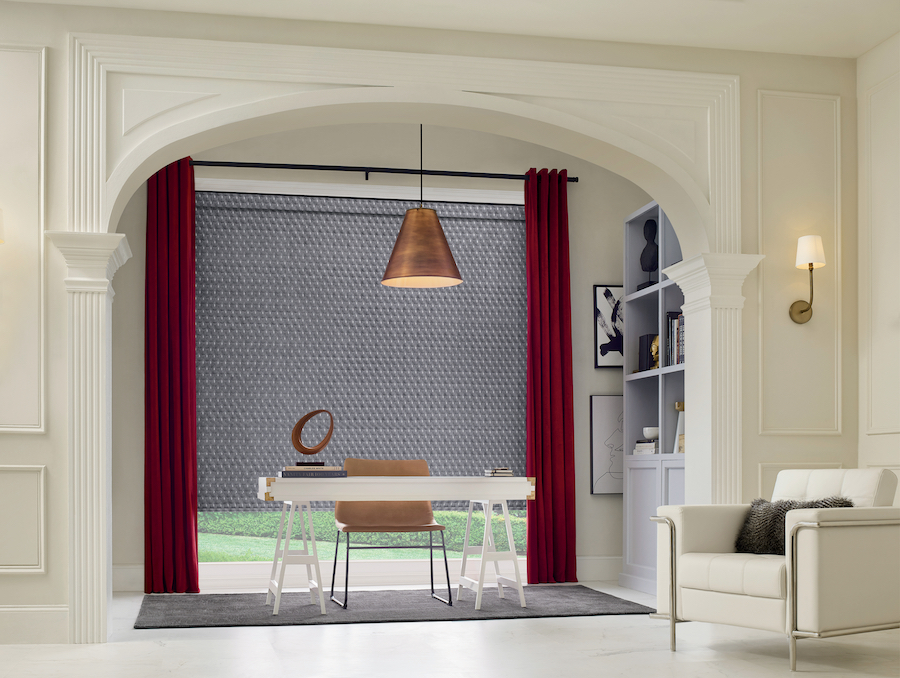 Try incorporating some of these current design trends. Look for decor that pops out to you. Incorporate colors that motivate you. And, find the perfect window treatment to improve the look–and feel–of your space. 
We're Here To Help!
Whether it's current design trends or solving window issues, our team is here to help you through every step of the process. We can't wait to show you what's possible in your home. Contact us today at Aero Drapery & Blind for your FREE design consultation.