We don't think of the harsh effects of the sun too often in Minnesota, but we should! Too much of that exposure can cause fading to floors, furniture, decor, and walls. It's time to think about UV protection for your home. Instead of just blocking the light, you should understand how the light pollution can be controlled.
Why Do You Need UV Protection?
Large, open windows and doors–or even a wall of windows–are fabulous features. Until you live there. Do they bring in amazing natural light and a grand view? Yes. But, after a while there's going to be a bigger problem to deal with.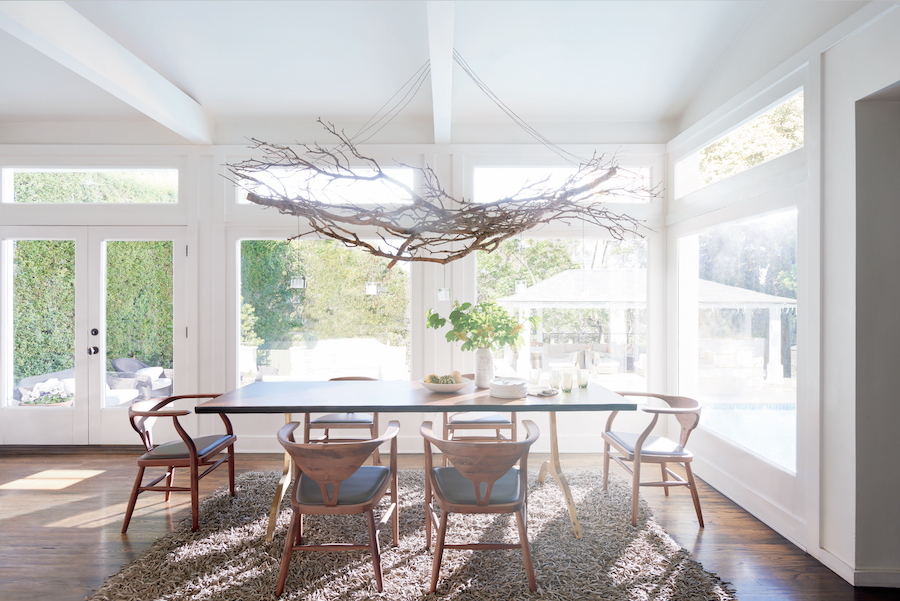 The constant glare off of multiple surfaces will soon ruin the tranquil atmosphere and the fading will start. Fade spots, where the sun is the strong and direct, will begin to appear. You'll notice edges of furniture fading. What you may not notice until time goes by is the marks left on hardwood flooring from chairs, couches and area rugs. 
What's the Answer?
The correct window coverings, of course! The right fit for your home–and its needs–doesn't have to be either completely covered, or uncovered. There's a happy medium to all UV Protection needs.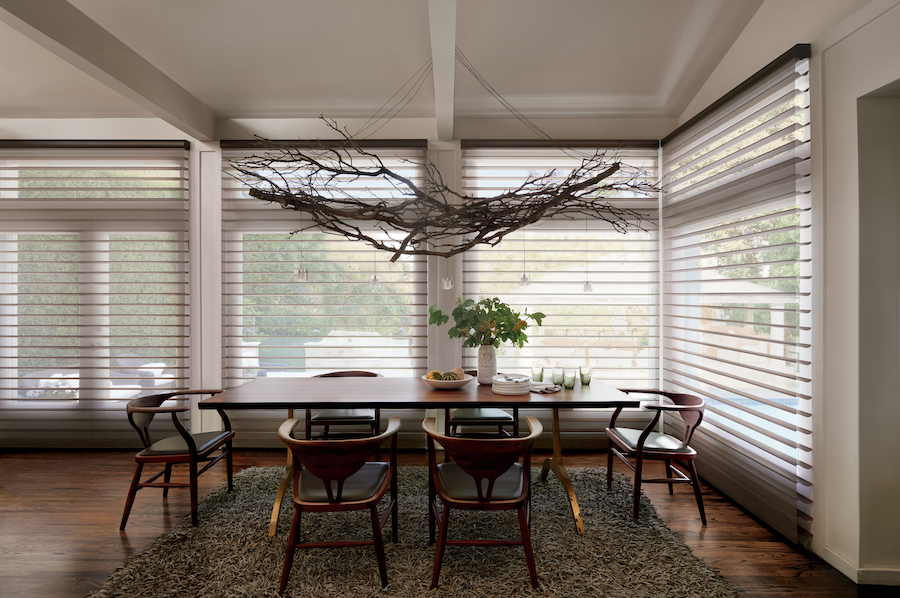 Take this dining room for example. It is a place meant to be enjoyed with friends and family with food and laughter. It was–at one time–filled with the sun's glare and heat. But, now it's a nice, comfortable gathering for many, because of the window coverings. These Silhouette Window Shades keep the view intact but protects the interior by filtering the light.
Let's Get Started
Never settle when it comes to your comfort or your home. With window shades that open, close, and adjust, you'll get the perfect feel in every room. Visit our window covering solutions to see when it comes to UV Protection, it doesn't just stop at protecting your interiors.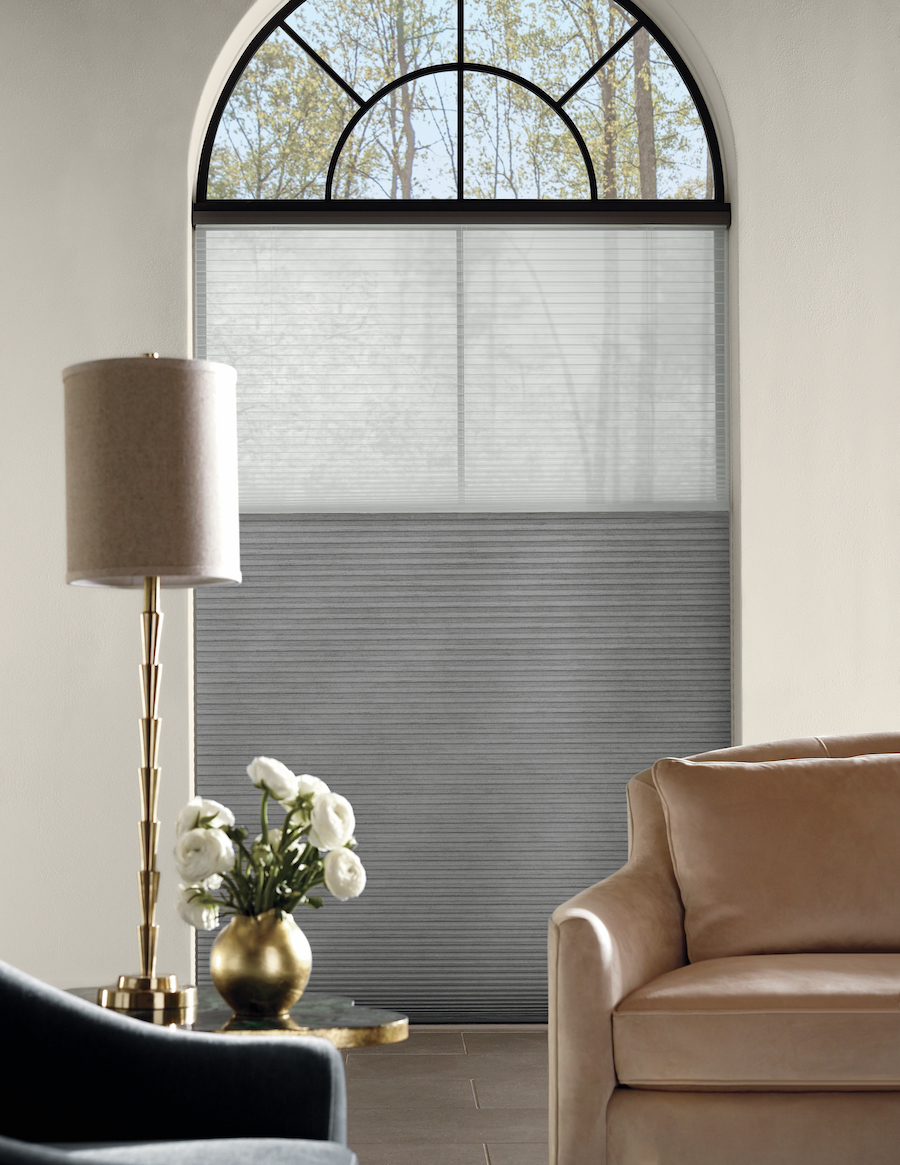 Contact our team at Aero Drapery and Blind to set up your free design consultation today.