If you've been wondering how to cover black trim windows in your home, you're not alone. With the recent popularity of black trim, a new contemporary design style has emerged. At Aero Drapery and Blind, we are seeing an influx of clients with questions surrounding their statement-making choice. Don't be discouraged, there are many ways to cover black trim windows that will make your home's interior look as amazing as its exterior does. Here are the answers to some FAQs…
Do blinds work on black windows?
Most definitely. Similar to traditional windows, black trim windows can be fitted with a large variety of window treatments. Shades, blinds, drapery and shutters are all available to you. Unlike the premium price you paid for the manufacturing of black trim windows, the cost of window treatments is no different than before.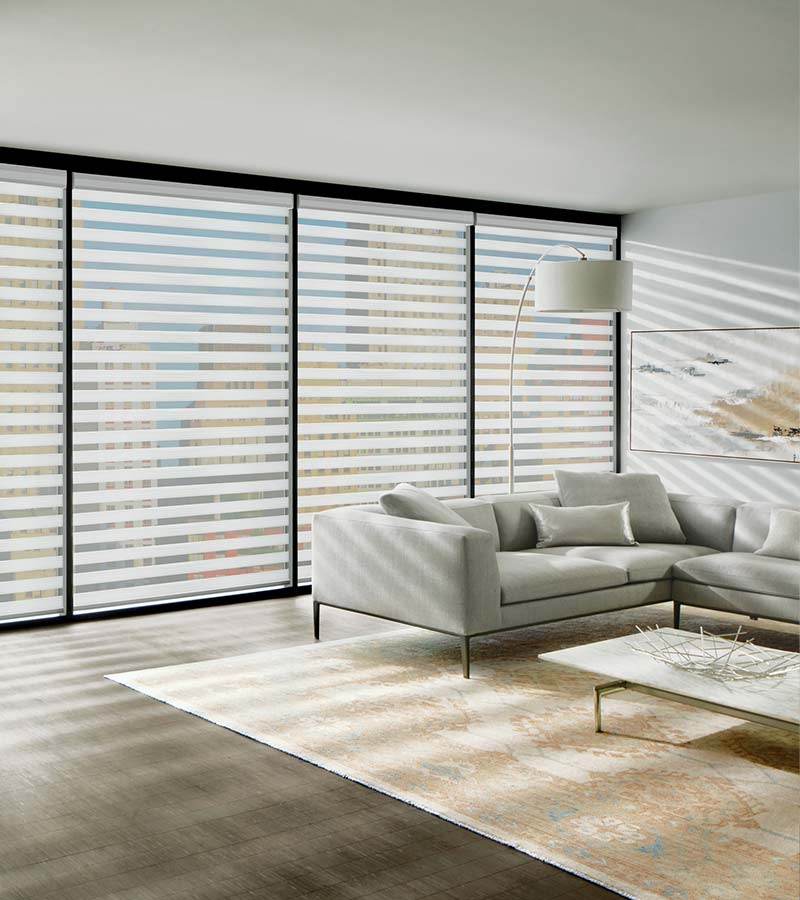 Will covered windows still reveal the black trim?
The look of black trim windows sets a tone, and revealing that trim is important for the overall look of your home. But keep in mind, just like other windows, black trim windows need to be covered for comfort and privacy too. By selecting window coverings with sheer fabric, you can still gain light control, privacy and energy efficiency while enjoying their contemporary look.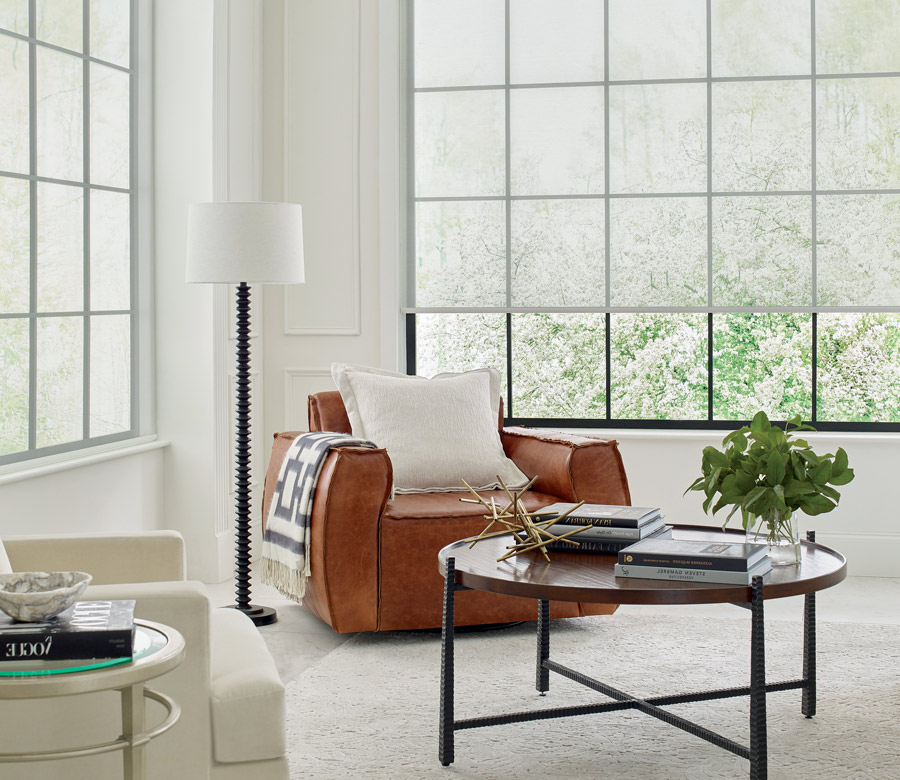 In addition to sheer shades, it's common for clients to choose a dual control product or the dual shade feature. Either option allows for two different settings. First, enjoy natural light and view-through capabilities, second, create privacy and darkness. By adding dual control to your treatments you can benefit from added flexibility and a custom atmosphere.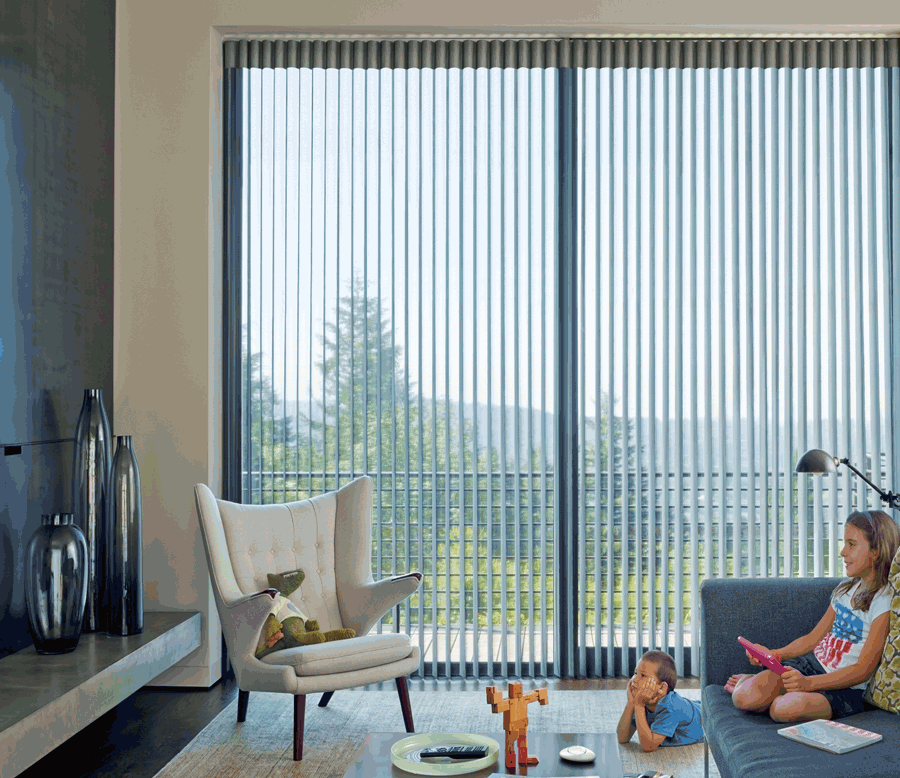 Is it okay to cover up the window trim?
Yes, it's not uncommon to cover black trim windows to disguise their appearance inside. Many homeowners love the look of black trim from the outside, but prefer a different style indoors. You can achieve a soft, fresh look with window coverings that cover black trim windows. Simply mention your ideas to our designers and we can take it from there. We can fit your windows with treatments that allow for a variation of coverage.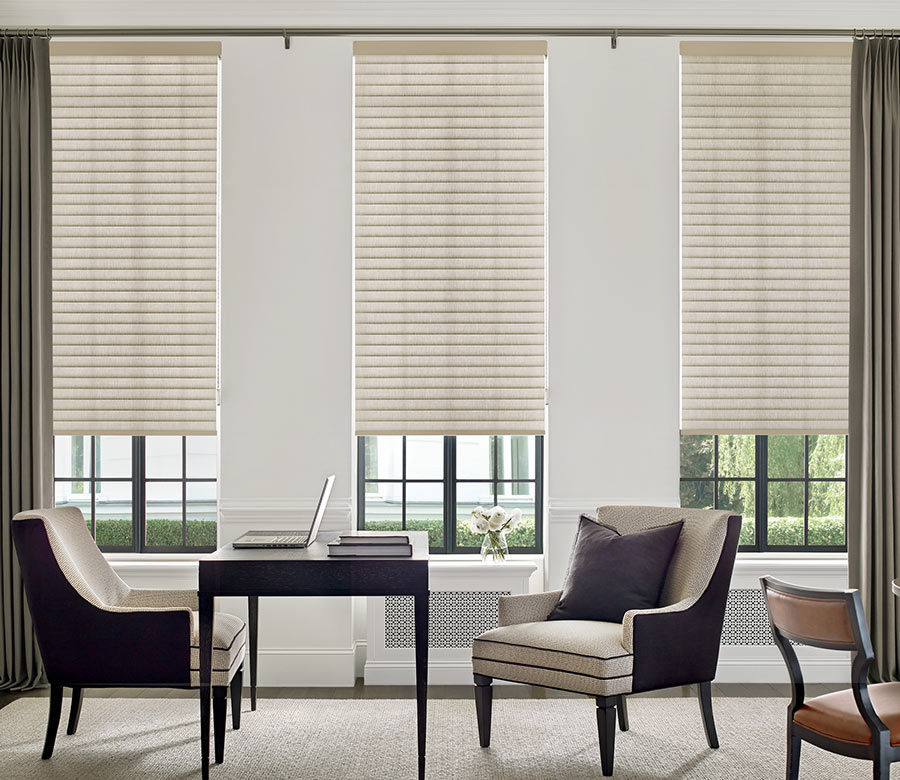 Once you cover your windows you can decide the exact look you want simply by adjusting. At some point, you may want to expose the trim completely, not at all or subtly for a bit of contrast. It's nice to have options.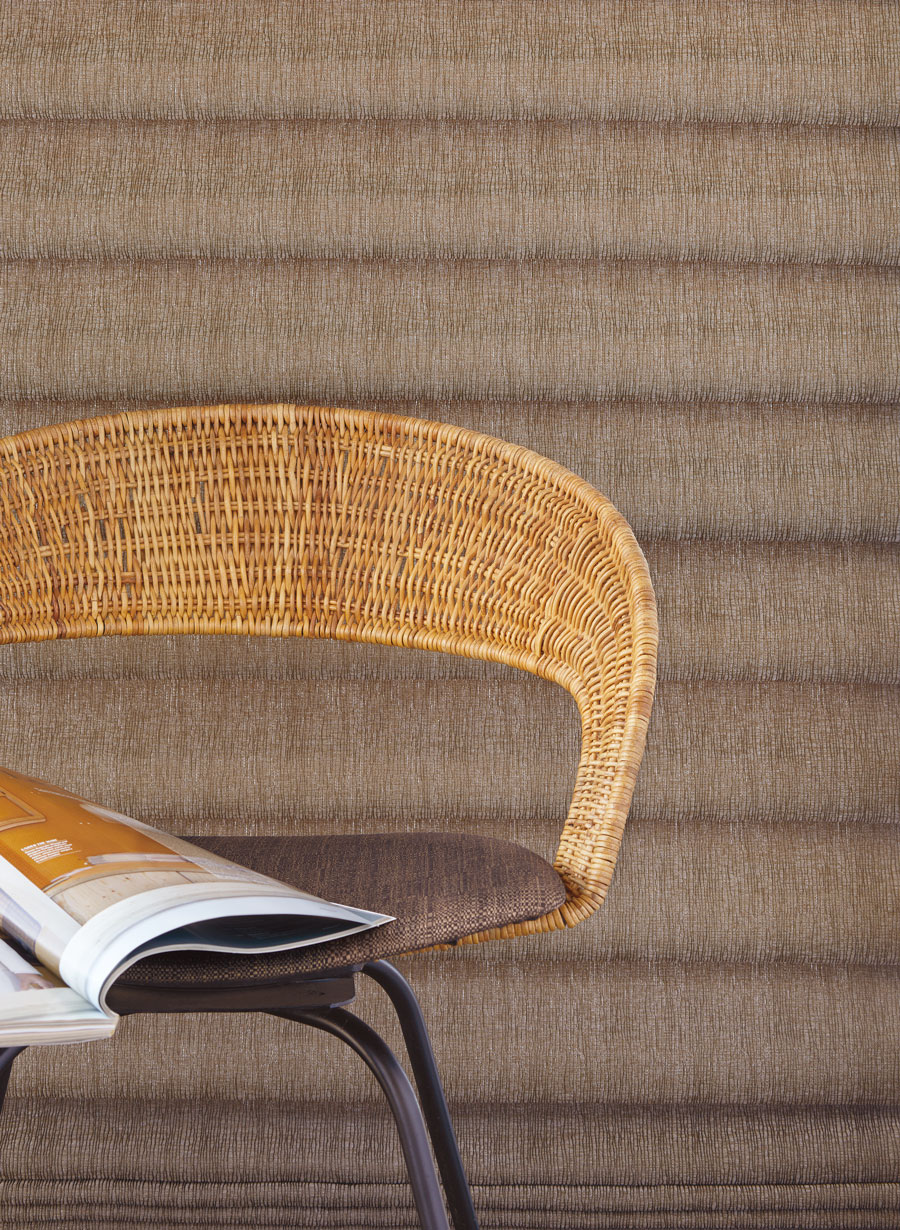 What will black windows look like on the outside?
Black trim windows and their window coverings will effect the curb appeal of your home. Most shades are manufactured with this dual purpose in mind, providing a similar look inside and outside. Keep in mind that the exterior color of your home may not be the same as your interior color, plan accordingly. Do you prefer something that will blend in with the exterior or provide contrast? We can help you decide.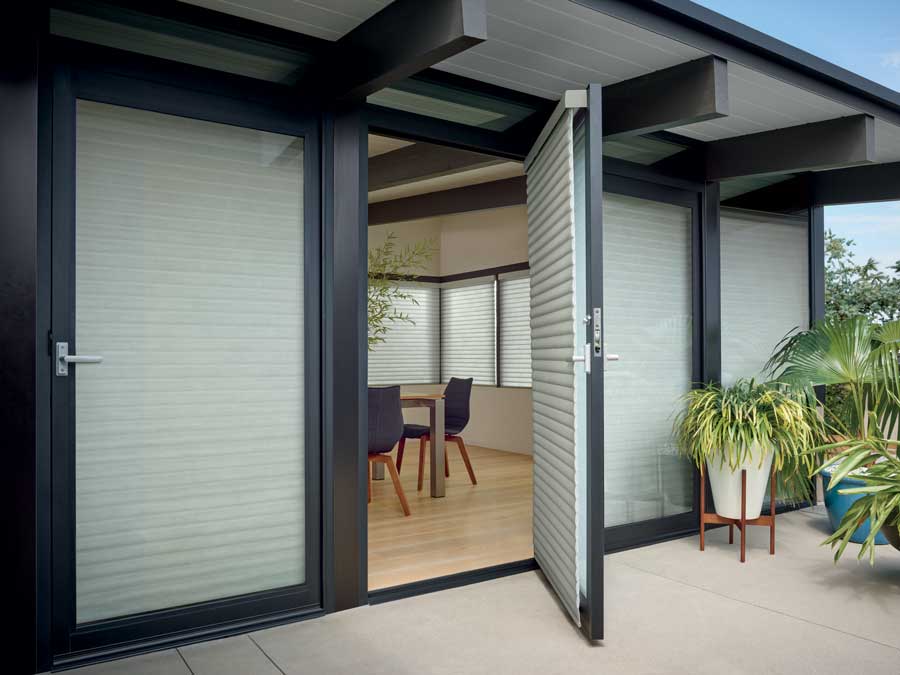 Can I change white window trim to black?
Sure, by either painting or replacing your windows. But before you put in the effort, consider other options. You can create the look of black trim windows with a little imagination and some sound advice. We have an extensive selection of blinds, shades or shutters that can be customized with dark trim to create a similar black trim look. Here are some examples…
The dark features of the edging of these window shades offers subtle contrast to the design of the space.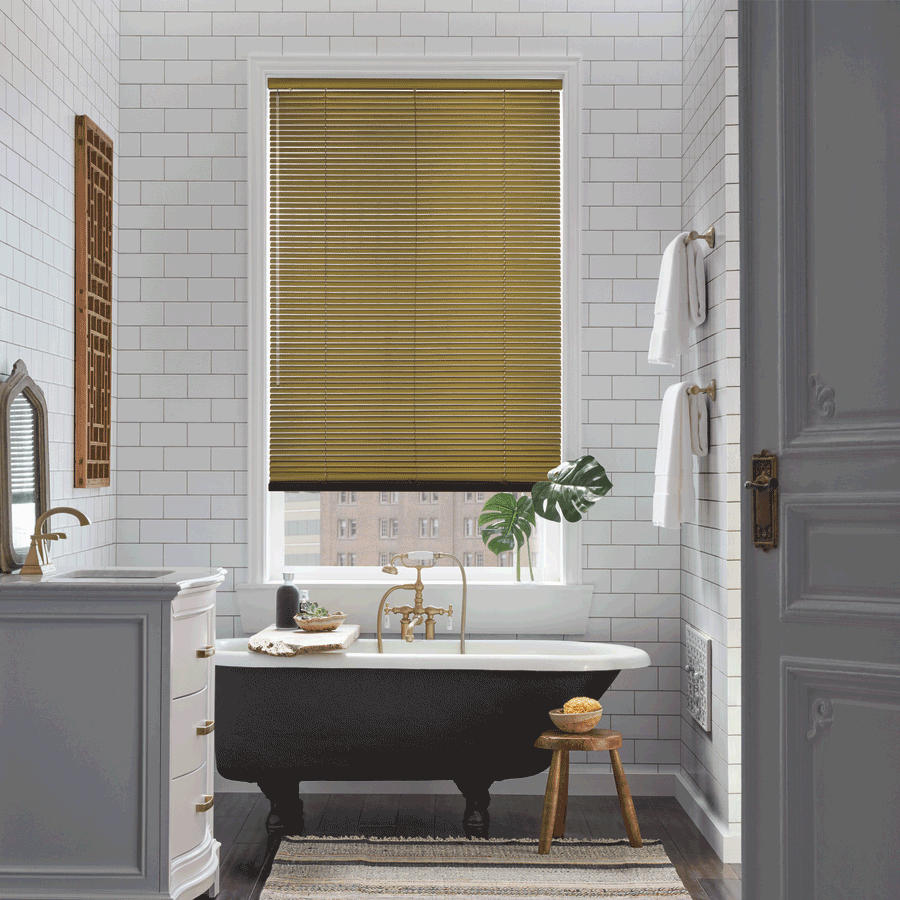 By customizing the bottom handrail, or even the top headrail, you can achieve the sharp contrast you're hoping for.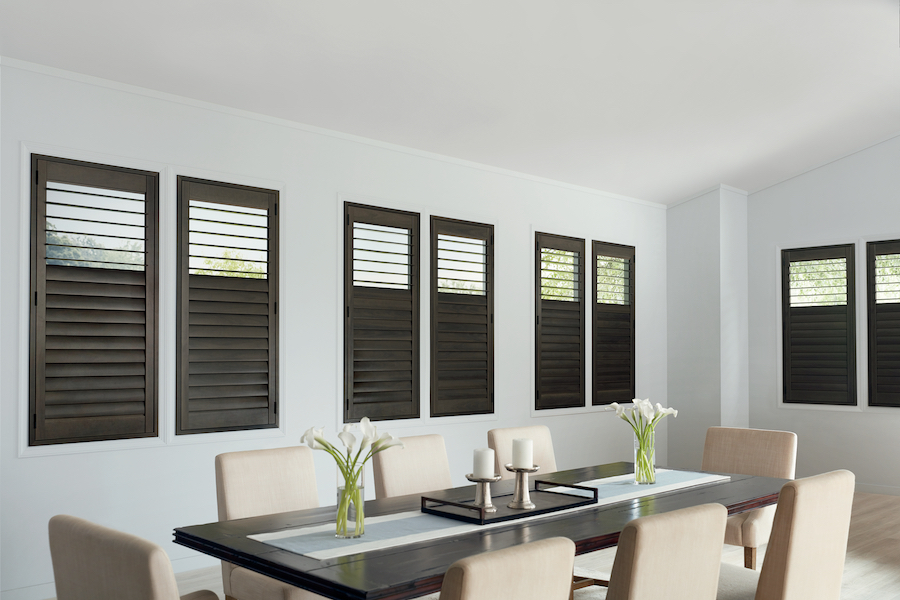 Custom wood shutters are the perfect solution for clients looking for a bold statement and the look of black trim windows.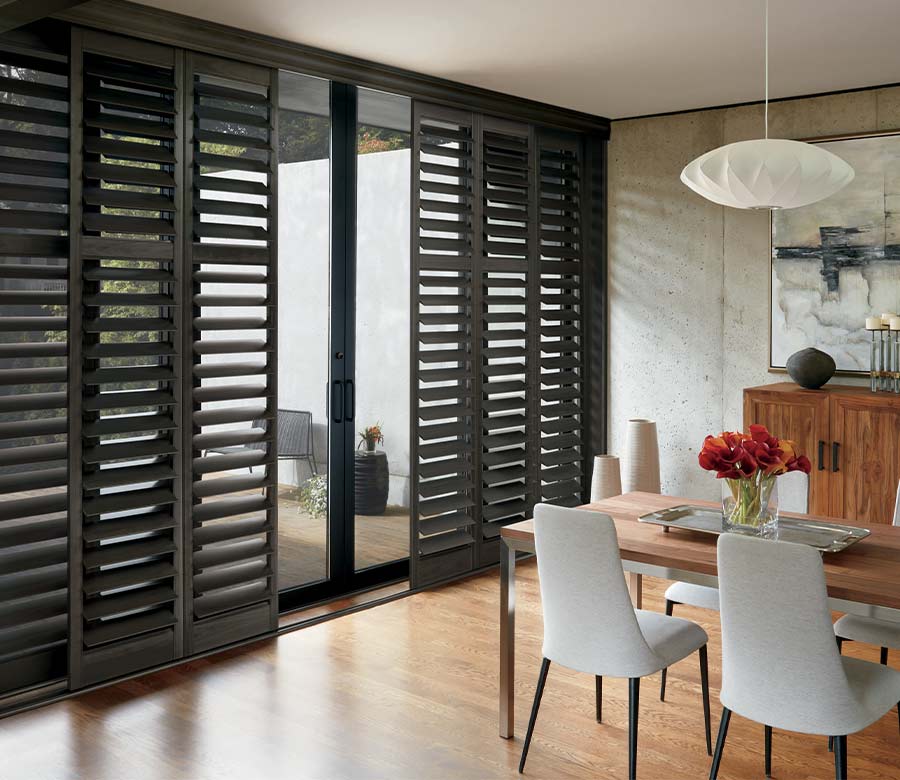 Is there a best way to style black windows?
There is no one-size-fits-all solution to covering black trim windows. For the most part, it comes down to problem solving and personal preference. Do you need shades for light control, privacy or energy efficiency? Identifying your window issues will determine the best product, from there, add a style that fits the look of your home. With so many types of blinds, shades or draperies, there's no doubt your home will look amazing.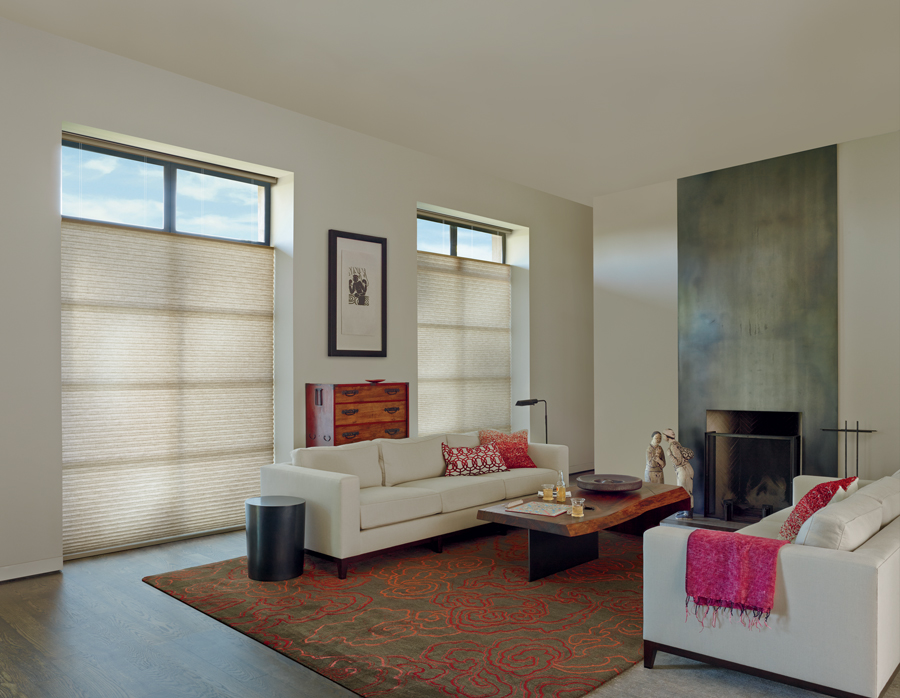 Need ideas to cover black trim windows?
At Aero Drapery & Blind, we love the new trend of black trim windows. Why not allow us to recommend coverings that will continue this fashion forward statement inside your home too! Our ideas will take your home to the next level and provide solutions to common window issues such as glare, privacy and room darkening. Let us be part of your project, invite us into your home where we can make suggestions or come in and visit one of our Minneapolis-St.Paul area showrooms. Schedule a FREE consultation!