If you love makeover TV shows like our designers do, this article is for you! We are working with before and after window treatments, and the results are amazing! Who knew that adding window coverings could make such a huge impact on your home! (Well, we sure did!) Let's discover all the ways window treatments can change the look, style, comfort and overall appearance of your home. Check out these 5 examples and get inspired to transform your space.
Everyone's Favorite Spot
Check out the view of this sitting area. It's no wonder that it's an all-time favorite spot for people and pets alike! But it wasn't always this quaint and cozy. The bare windows provided spectacular views, but they came with a price. The hot sun and glare was chasing this family out of their cozy nook…NOT fair. But with the addition of window treatments, we preserved this special meeting spot. By controlling the light and adding a bit of privacy this nook remains prime real estate in this home anytime of day.
Your Large Windows: Love 'em or Hate 'em?
It was love at first sight: The open feel, the view outdoors, the sunshine, the brightness! But reality sets in quickly, and you realize there are problems. The open feel and view outside compromises your privacy, the bright sunshine heats up the whole house and the glare is unbearable! Enter window treatments to save the day! With some beautiful sheer shades to take the edge off, Voila!, the love affair continues. Any fabric with view-through opacity will work to help create that perfect atmosphere.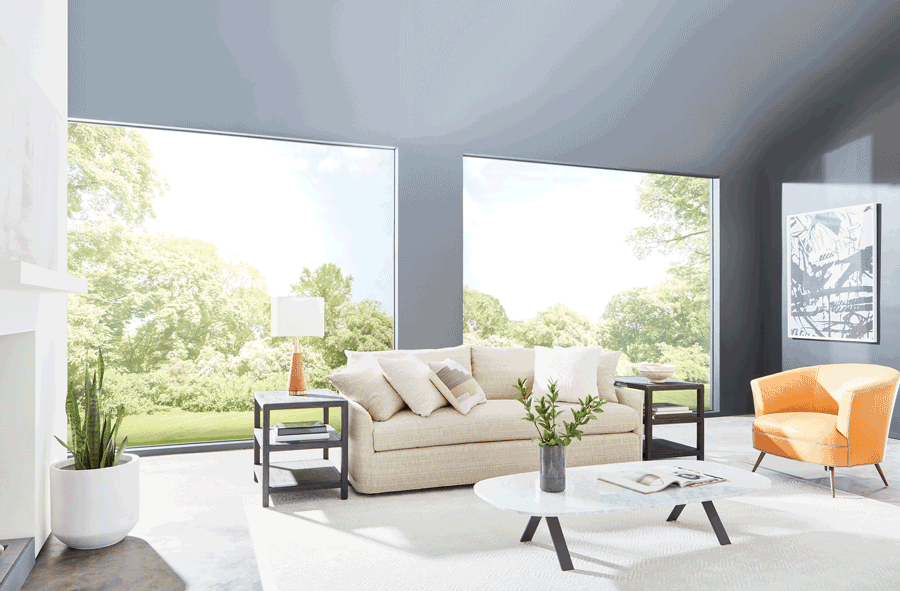 Traditional Design
They're not your grandmother's blinds anymore. Today, window treatments are manufactured and designed with the latest materials and styles–from traditional designs, fit for the classic home, to cutting edge styles and patterns for the modern trend setter. No matter your personal style, we have treatments that will complement your space and add softness and dimension. Discover how your home will benefit from a before and after window treatments experience! You'll be blown away by the incredible function that window coverings can add to your daily life.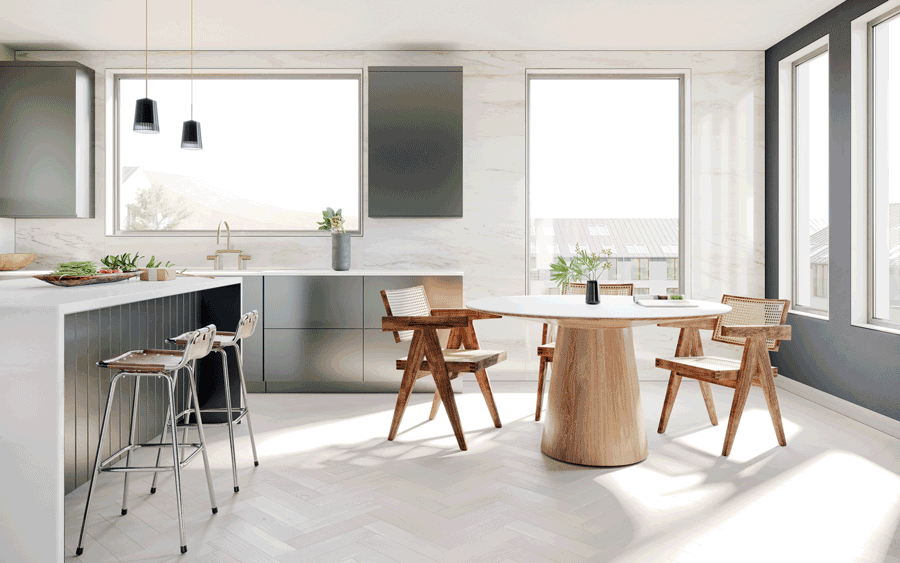 Custom Atmosphere
Everything is custom these days, including window coverings. This example of before and after window treatments will give you a great view of how to customize your space and achieve the perfect results. Today, it's all about the personalized experience. Here are a few features to consider:
Temperature control

Brightness or direction of incoming light

The amount of adjustments and how they're made

The view in or out

On-screen glare
So, evaluate your space and pick and choose the functions you deem necessary. A helpful example of the selection process is the office space below. Here, the designer chose fabric roman shades to protect from UV rays and block the heat from coming in. Next they added the top-down bottom up feature to allow for natural light to come through–with just the right amount–thoughtfully exposing the city view to enhance the workspace environment in this home office. To top off this design, they added smart shades for convenience and the ability to reposition blinds with a voice command or the tap of a device. We can help direct you in the creative process.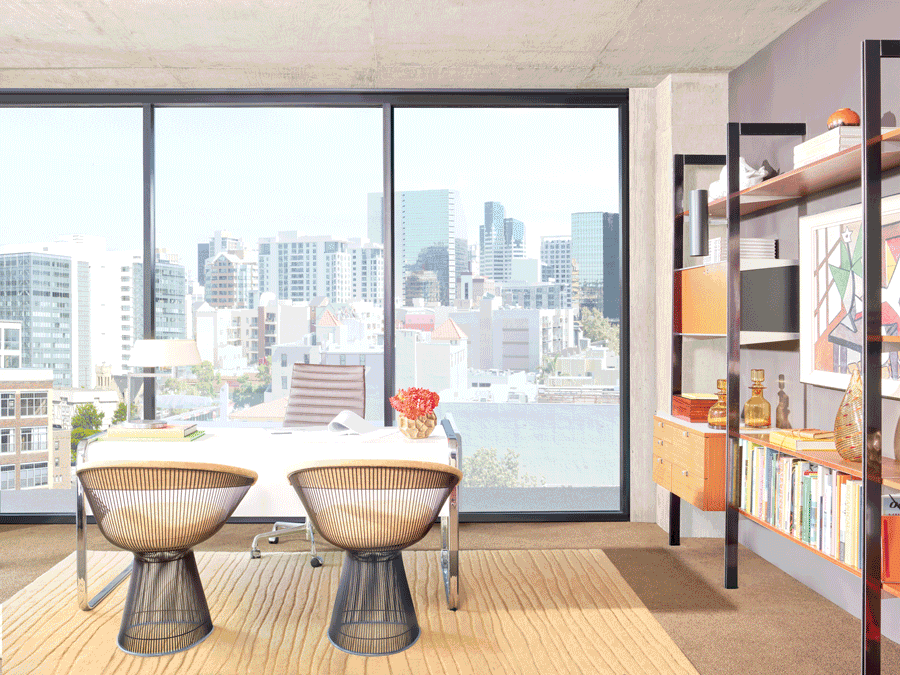 Cover your Assets 
Our homes are usually our largest asset, but when it comes to protection, we hardly think about the damage UV rays have on our interiors. To demonstrate how sunlight can affect our hardwoods, upholstery and furnishings, take a look at this before and after window treatments example below. The hardwood floors in this loft have no chance against the penetrating sun, taking years off the life of these natural wood planks. By adding window coverings, you can see how the light is blocked and the potential damage is reduced. The choice of woven woods add to the style profile of this beautiful city loft creating a win, win solution for our client.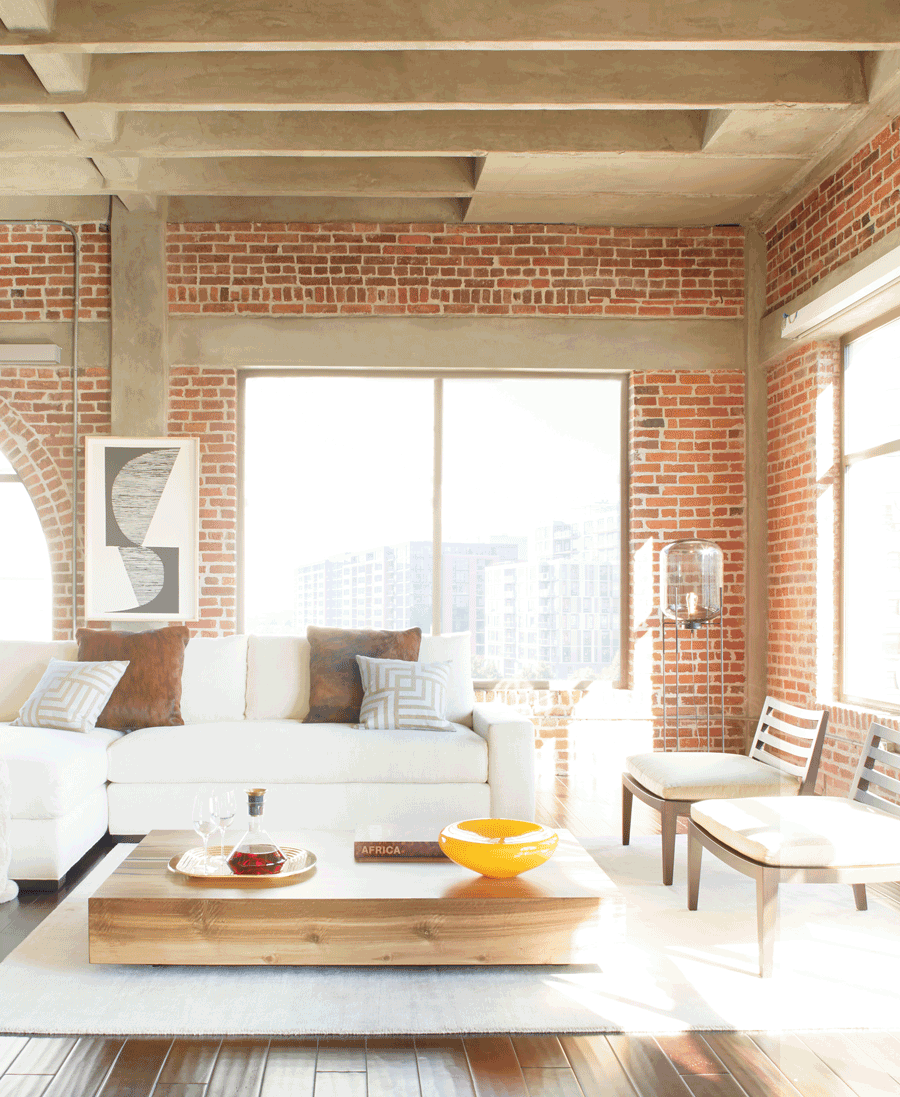 Before and After Window Treatments: Your Home is Next!
A before and after window treatment transformation is just what the doctor, or in this case, home designer ordered. The benefits of covering bare windows greatly outweighs the disadvantages. With the offerings in window coverings today, you can have the best of both worlds. All the added benefits of protection and privacy with the bonus of updated style and view-through opacities. Get in touch with us today for a FREE Consultation and begin your before and happily ever after!