In early December, Pantone Color Institute revealed their Color the Year 2021. Pantone's top color choice, Illuminating, is a bright, happy yellow full of promise and warmth. Coupled with a neutral, Ultimate Gray, the yellow is grounded and steady. These color choices are perfectly suited for the fresh & stable beginnings many of us are hoping for as we enter this new year.

Balance & Harmony: Color of the Year 2021
The upbeat yellow is hopeful and encouraging while the more somber gray is reassuring and strong. This cheerful yellow will certainly brighten and warm any room in your home; however, too much of a good thing can overwhelm a space. The neutral gray perfectly harmonizes with the playful yellow, providing an elegant and balanced combination.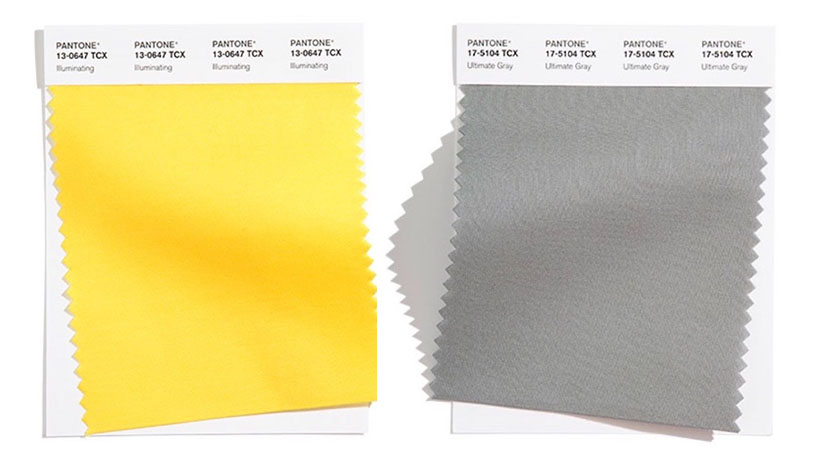 Applying Color to Your Space
Want more color in your home, but not loving this combo? Not a problem. It's all about how color makes you feel. Which colors bring a smile to your face and evoke happiness? Select your favorite upbeat color and balance it with a neutral. If you want more tips on applying these colors to your home, keep reading…
Strength & Positivity for the Perfect Entry
An inviting front door offers tremendous curb appeal and sends a signal to anyone approaching that your home is welcoming as well. This stunning yellow door elicits nothing but positive vibes. Once inside, the gray walls bring strength into the space and help to tone the yellow hue. Many other colors can provide the same impressive effect in your home's entry. For instance, color possibilities to consider include red, bright pink, aqua, purple and green.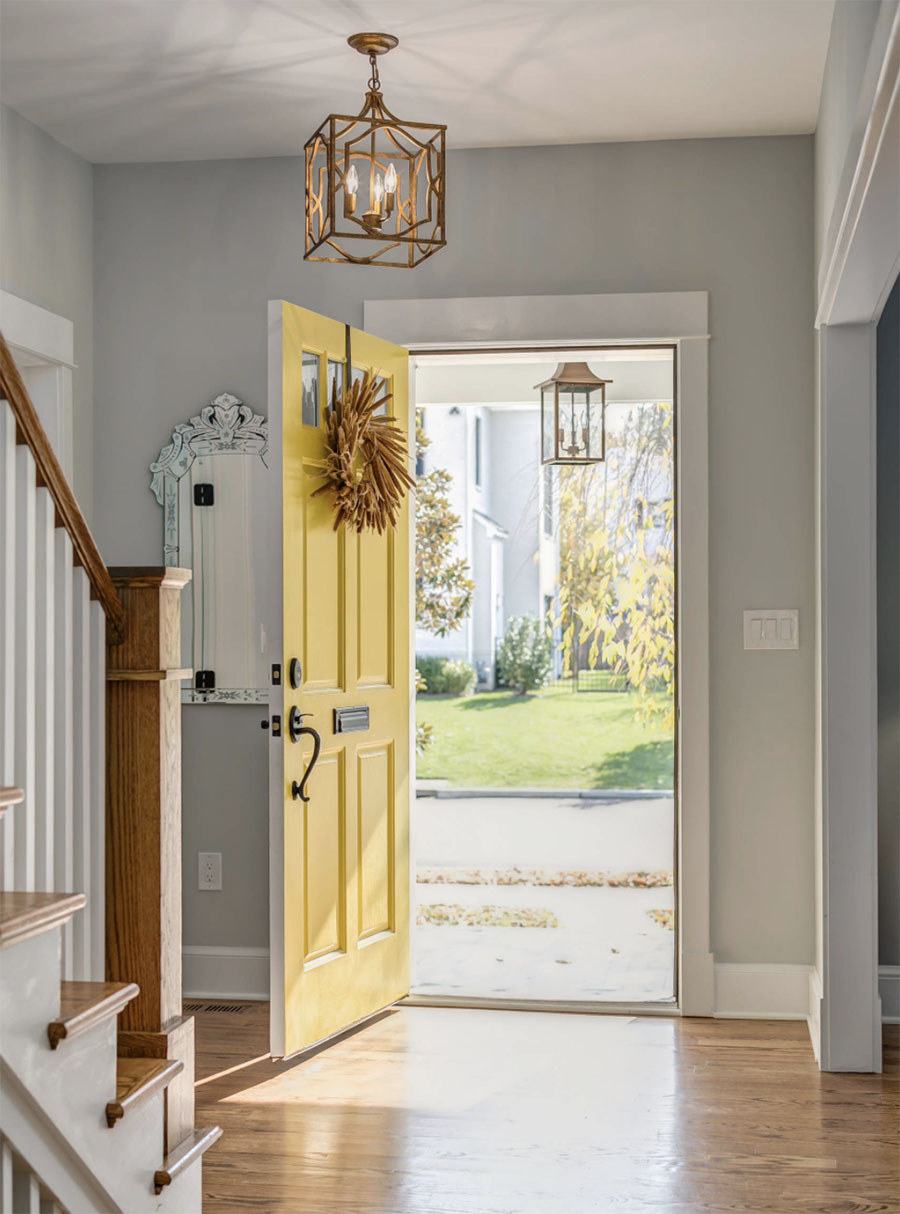 Accessorizing with the Color of the Year 2021
Splashes of color are the perfect way to brighten and freshen-up a room. Putting up a bit of playful wallpaper or painting an accent wall are both ways to add a statement color to your space. A more subtle approach to add a hint of color in your space is to use throw pillows, a blanket or an area rug.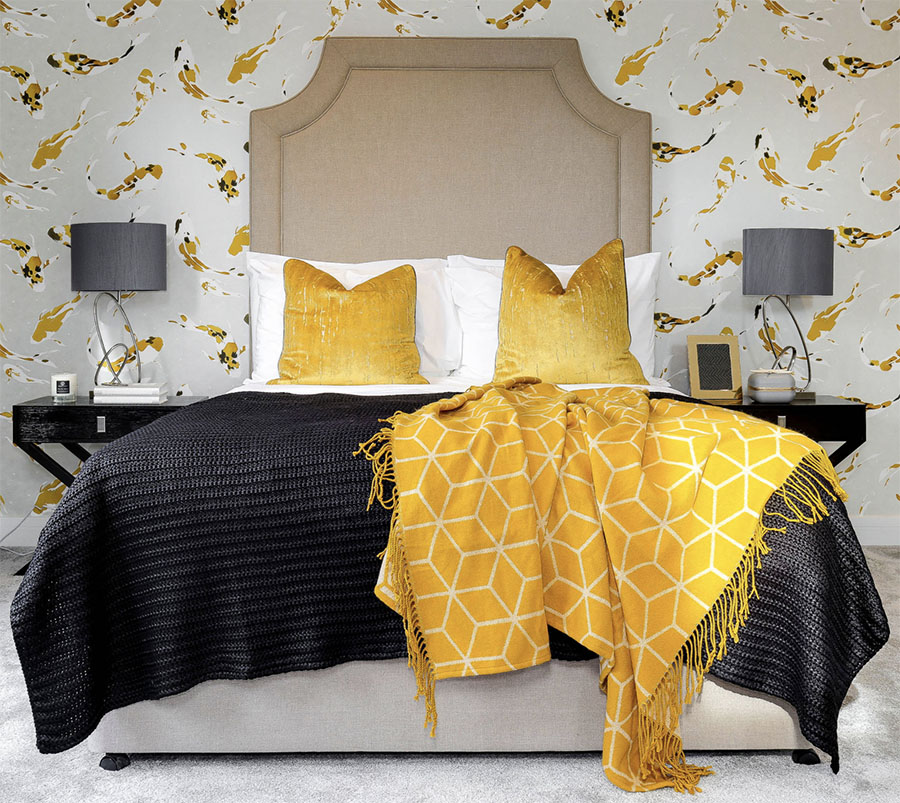 Smaller Spaces with Big Appeal
Have a smaller space that needs something extra to make it stand out? To give that space a bit of pop, consider using an accent color, such as this year's color of the year. Mixed with other neutral colors and furnishings, a playful color brings something special to a room. A closet, office or half bath are all spaces that can handle a bit more personality.
Freshen-Up with New Colors in 2021
Ready to freshen-up some spaces or try some new colors in your home this year? Our team at Aero Drapery & Blind is here to help get you started with a FREE consultation. Contact us today!