How much attention have you given your bedroom lately? Considering it is one of the most used rooms in your home, this space should be comfortable as well as functional and stylish. After all, it is where you relax, rest and rejuvenate on a daily basis. This is your sanctuary! There are many ways to transform your bedroom space into your ideal retreat. Our bedroom design tips can help!
#1 Just Add Color
A fresh coat of paint is a quick way to revitalize your room. Creating a happy and balanced mood is what the Color of the Year 2021 is all about. Whether yellow & gray are your preferred colors is not important. This year, it's all about how color makes you feel. What colors brighten your space and put on a smile on your face? To achieve unique results, select a color that elicits happiness, and then pair it with a favored neutral.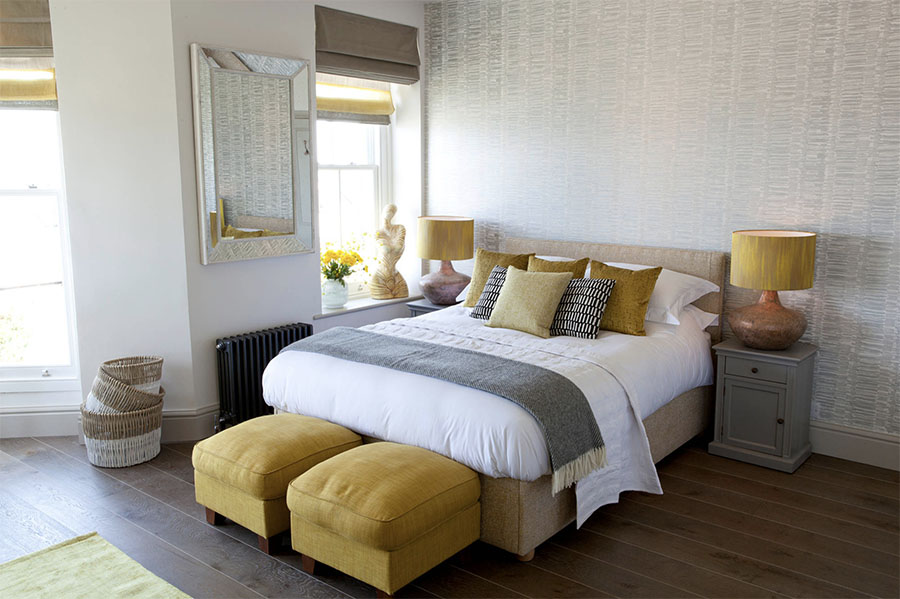 #2 Fabric Fun
Once you have selected your colors, it is time to consider fabrics! Fabrics are so versatile and are available in many different colors, textures and patterns. Mixing & matching fabrics throughout the room will customize your space to reflect your personal taste and style. You will be pleased with your unique results!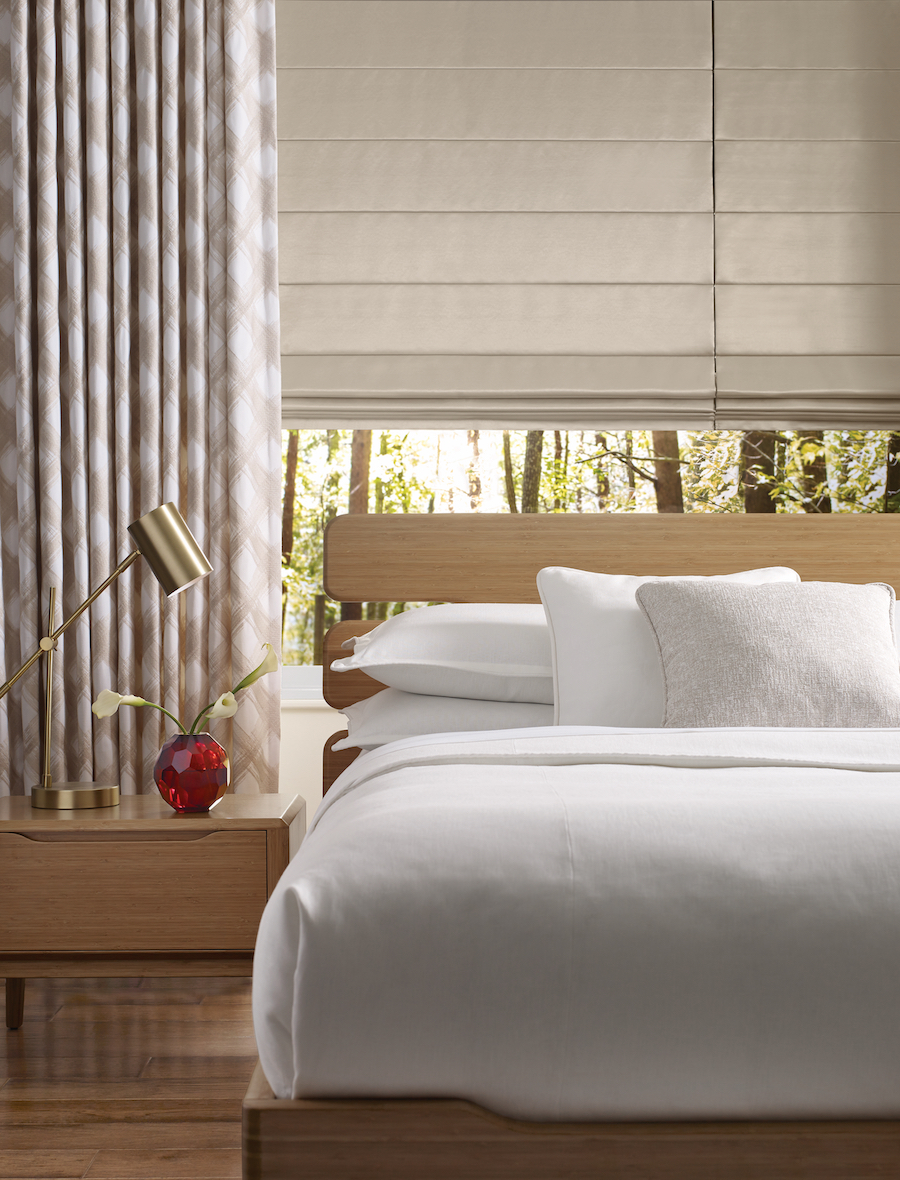 Using window treatments in your bedroom will give your room a finished look by harmonizing the colors and décor. Whether you choose fabric shades or traditional draperies, window coverings create a customized and stylish look. Bedding is another way to use fabrics. Try adding accent pillows for a splash of color that will freshen up the space.
#3 Make it Comfortable
You may be feeling a chill in the air now that we are firmly in the winter season. Is your bedroom warm and cozy, or a bit drafty and cold? Changing your bedding seasonally may be necessary to keep you toasty in winter and cool in summer. Bonus–seasonal adjustments to your soft furnishings are the perfect way to update the look and feel of your space too!

Choosing the right window coverings for your bedroom is important as well. The best window treatments will give you the perfect amount of light control and privacy while helping to regulate the temperature of your space. Drafts and breezes are easily fixed when the right shades, shutters or draperies are selected!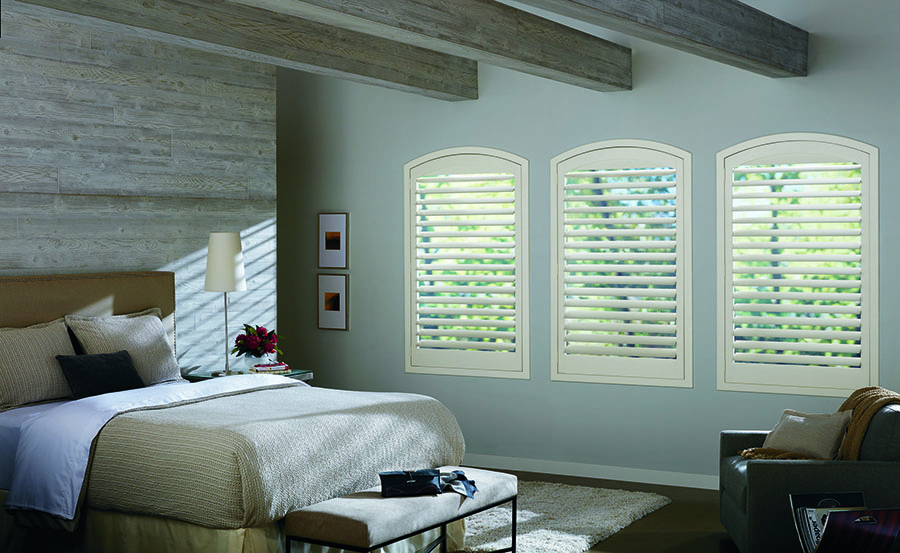 #4 Eliminate Clutter
Too much "stuff" in your space distracts from your peace & tranquility. Rooms filled with clutter have been shown to cause anxiety and agitation. Instead, intentionally decorate your bedroom with items you find beautiful and useful to create a fresh, inviting and open space. You and your family will feel more relaxed and sleep better too!
#5 Green it Up!
Our natural environment is filled with greenery. Plants are calming & relaxing as well as invigorating and refreshing. Being outside helps us re-center and breath easier. Incorporating plants in the bedroom has the same benefits. Live plants in your room will even improve the air quality of the space. We spend about a third of our lives sleeping, so it makes sense to create an environment that is clean and healthy.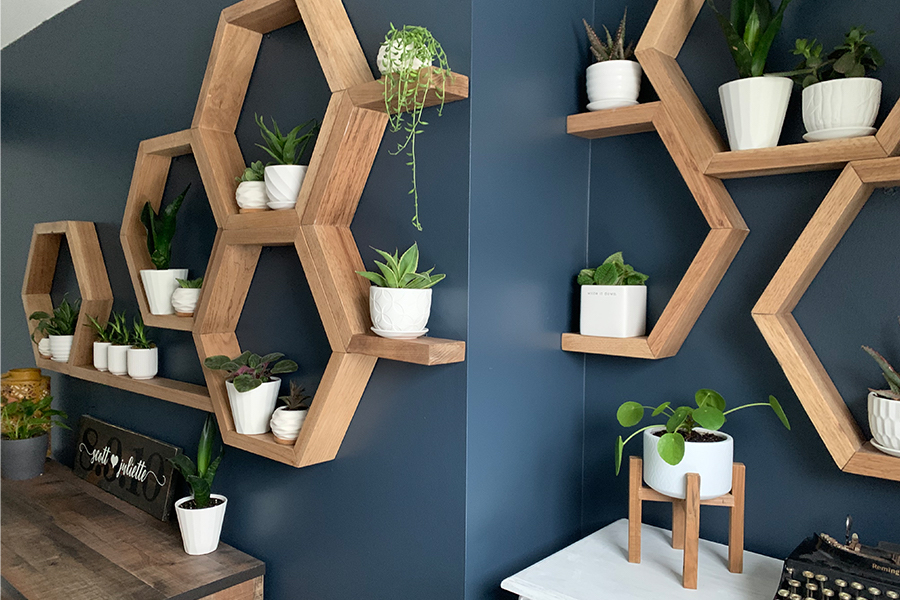 There are so many easy to grow varieties ranging in color, size and shape. You will have no problem finding something that fits your space and your taste. With so many benefits, incorporating plants in your bedroom is an obvious choice.
Experiment with Bedroom Design Tips
Have these design tips piqued your interest? We can help by talking through the solutions and style that will improve your bedroom. Our team will help you select the right window treatments and design elements to create your own unique sanctuary! Contact us for your FREE Consultation.