Every year we look forward to hearing Pantone's announcement. As we enter a new decade, our team couldn't wait to find out what shade would be shaping the future. And, the Color of the Year 2020 is finally here: Classic Blue. We're so excited to see how modern design puts this well-loved classic color into play in the coming year.
What Do You Think of the Color of the Year 2020?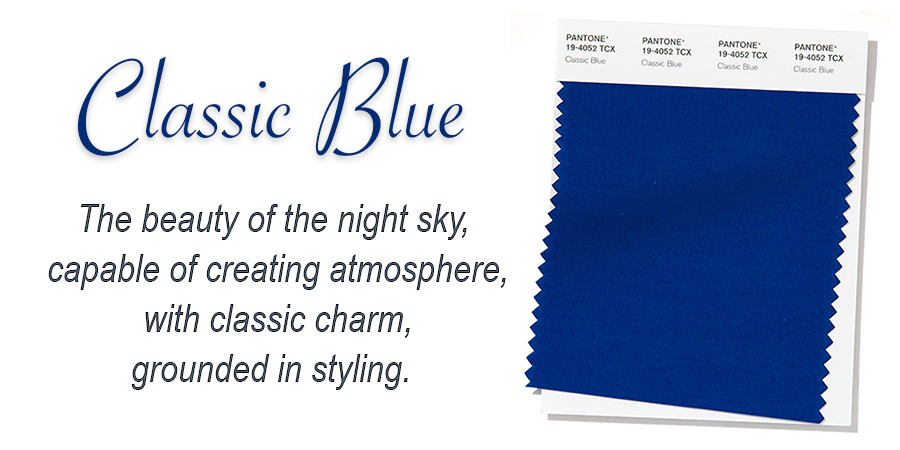 Classic Blue has incredible appeal. But many people say, "I absolutely love the color…but how do I use it in my house?" Our team is here to help answer just that. We've scrolled our way through a whole host of design ideas and picked out some of the most popular ways designers and homeowners are using blue.
Captivating Wall Styling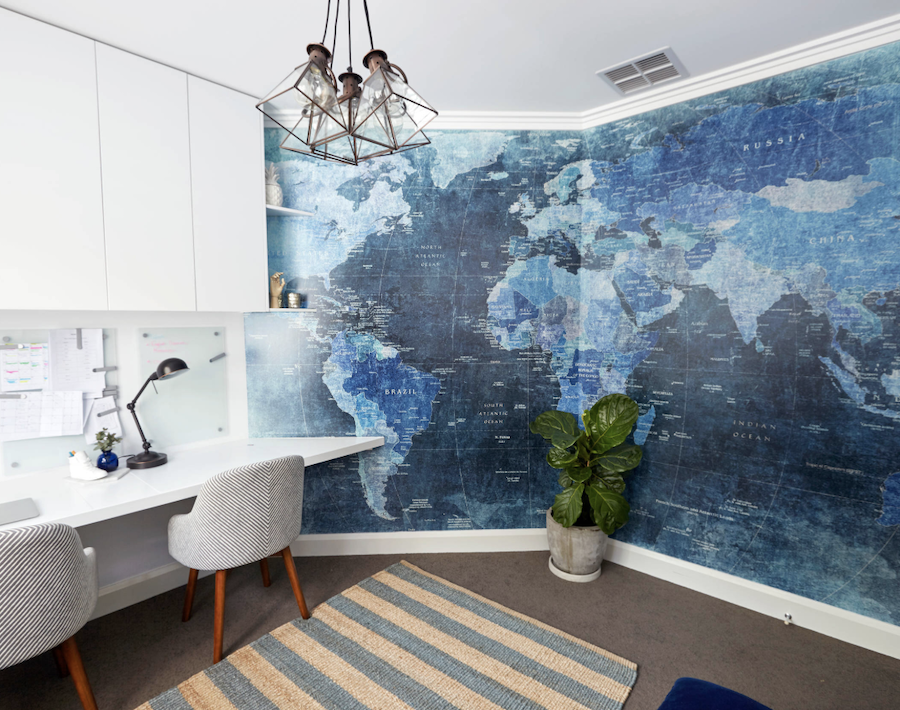 There's been a huge uptick in wall styling lately. It's sure to be on-trend for quite some time. And we're not just talking about accent walls. Shiplap, geometric statements, and wall murals are bursting onto the scene with unique designs and colors. This home office mural features a range of blue tones that both soothe and captivate.
Clean Kitchen Decor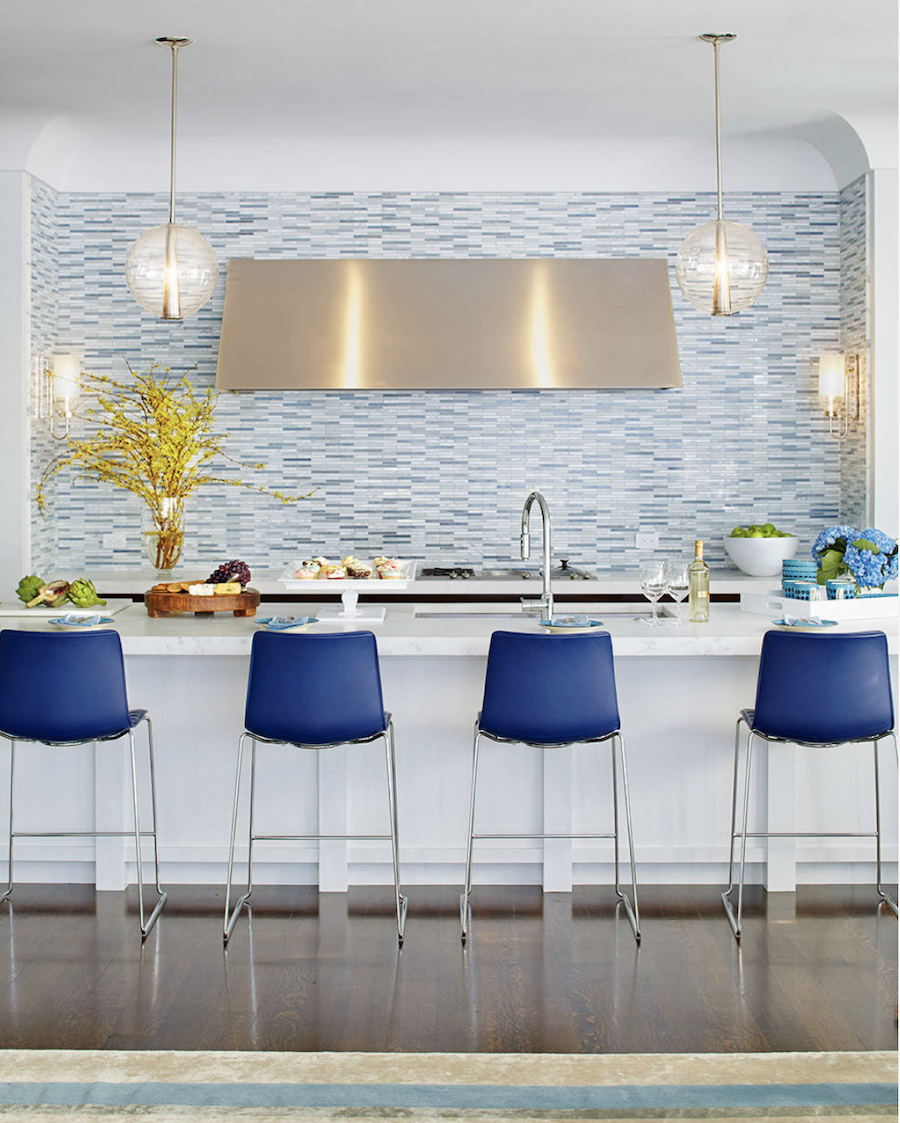 A few years back, blue found its way into the kitchen…and we're so glad it stayed. It complements common kitchen elements, like metallic shine, perfectly and contrasts beautifully with white. Now, with Pantone's Color of the Year 2020 announcement, we're expecting to see more and more fresh, clean blues showing up in kitchen spaces.
Fifth Wall Feature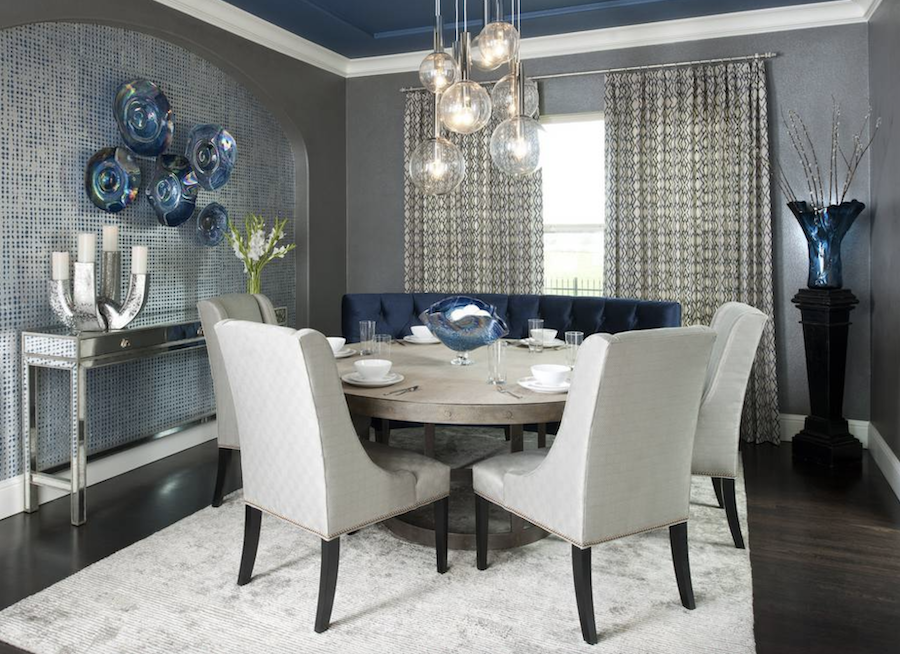 Wondering what the fifth wall is? It's the ceiling! Adding color to the ceiling is an ideal way to bring in your favorite hue without having it overwhelm the room. In this dining space, the blue ceiling ties in the accents throughout the area while also adding sophistication, elegance, and charm.
Tranquil Bedroom Bliss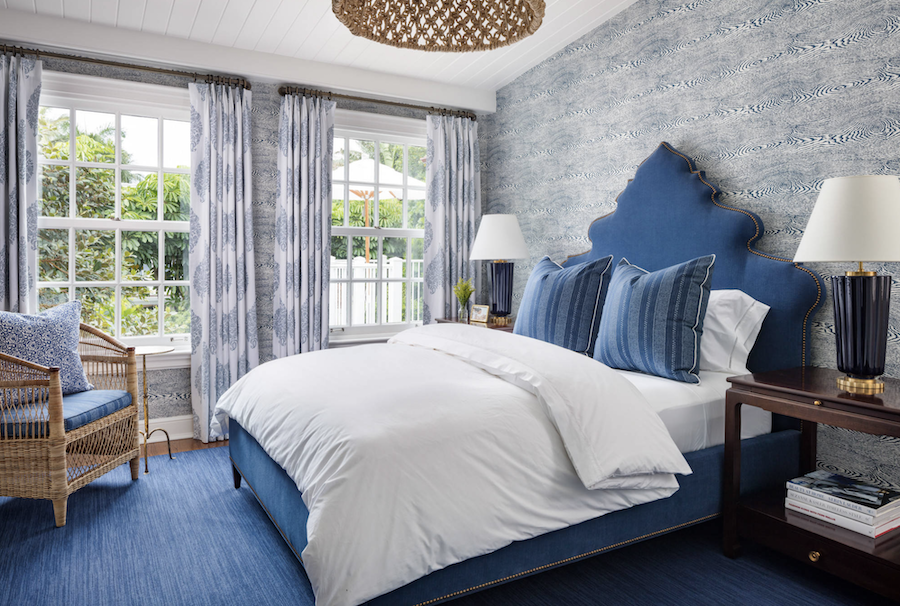 Known for its ability to calm and soothe, blue has always been a bedroom favorite. It's the perfect color to surround yourself with at the end of a long day. This space plays with the Color of the Year 2020 in its upholstered headboard, textured wallpaper, and perfectly mixed patterns.
And Window Treatments, Of Course!
There's no better way to bring color into your home while also adding incredible styling and loads of function than with the right window treatments. Want to frame your windows with colors and patterns? Try draperies. Need a range of light control options? Roman and roller shades can offer the light-filtering and room-darkening you deserve.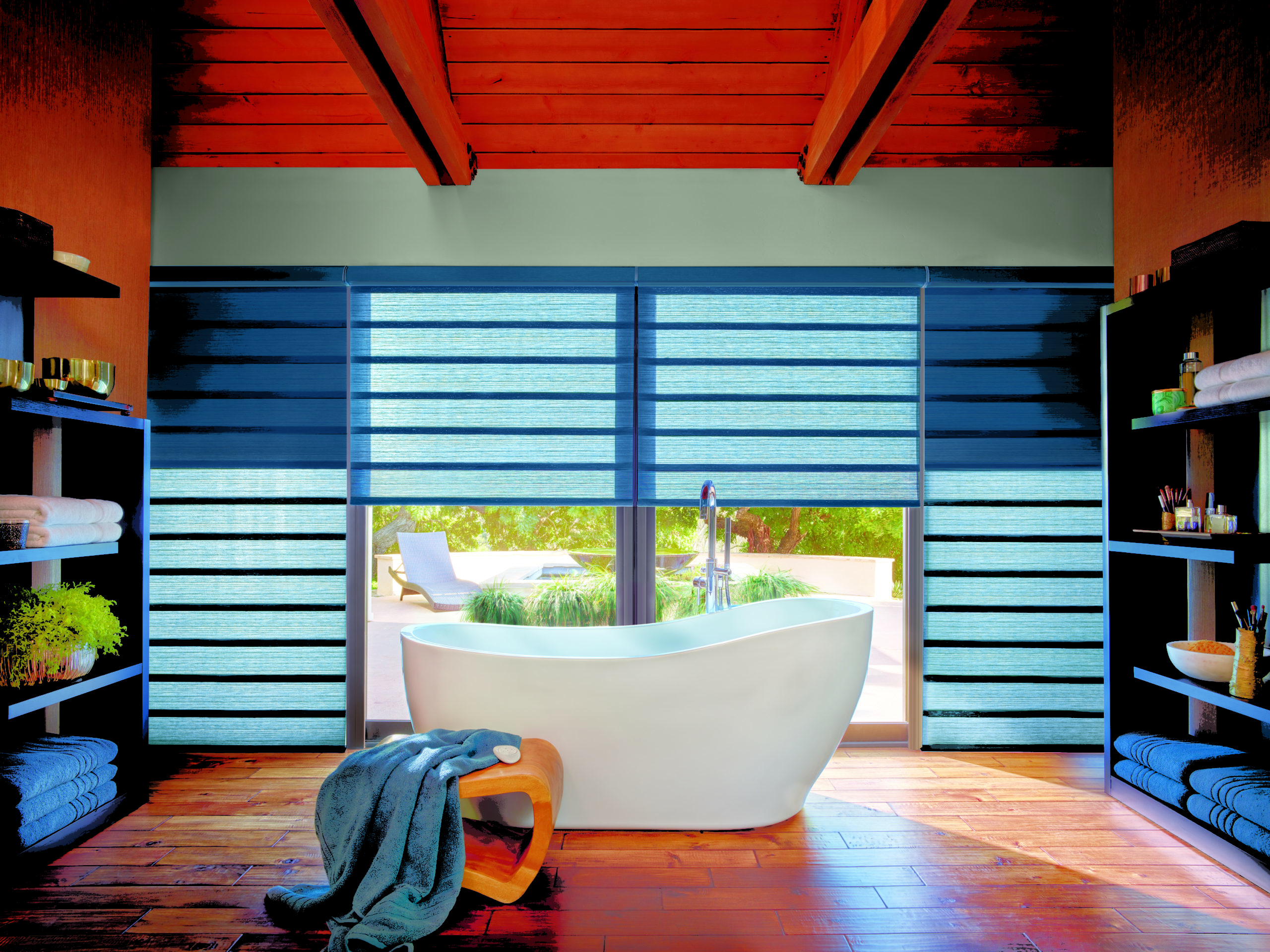 Whether you're looking to infuse Pantone's Color of the Year 2020 throughout your spaces or outfit your windows for much-needed function, we're here for you. Our team at Aero Drapery & Blind would love to help you bring colors, products, and styles you love into your home design. Make an appointment for a FREE, shop-at-home consultation today!