Fall brings cooler temps, colorful leaves, and…Child Safety Awareness. Chances are your little ones are learning about fire safety this month. And, we like to make sure that parents AND grandparents know about the dangers of having blind cords in their homes. You might not realize the serious threat that cords from window coverings pose to children–especially if you haven't purchased blinds or shades in quite some time.
So, What's the Problem?
To adults, cords that hang next to the window don't look like a big deal. But, step inside the imagination of a child, and you'll soon realize how something so seemingly harmless can put your child at risk. Those cords easily turn into leashes, lassos, necklaces, handcuffs…anything your kids can dream up. Unfortunately, playtime fun can quickly turn into tangles that tighten–resulting in injuries and even fatalities.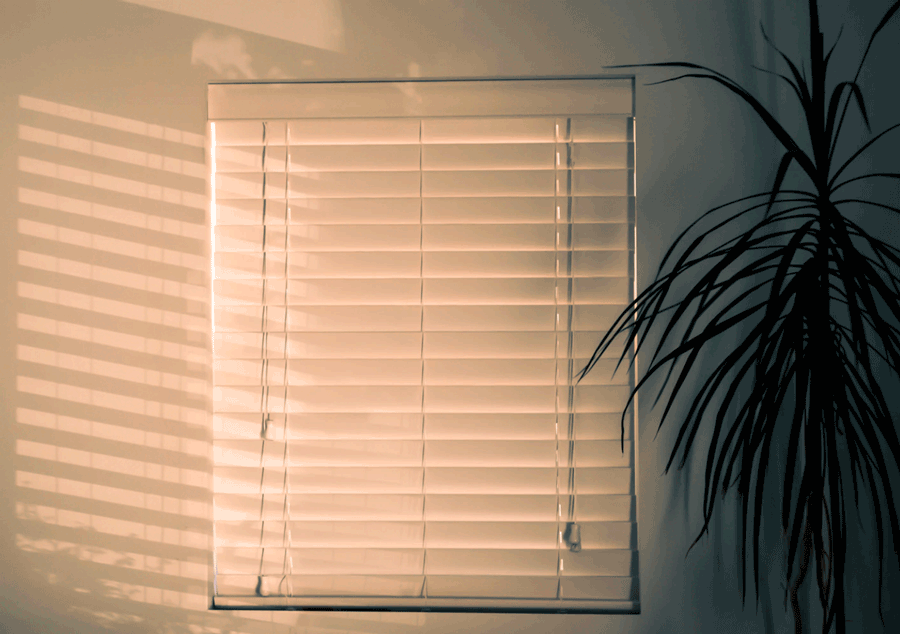 Did you know that the US government Consumer Product Safety Commission deems window coverings with dangling cords a deadly hazard? As of December 2018, they created a safety standard for blinds and shades to help families find products that will protect their little ones.
Child Safety: What's Available?
It's good to know that Hunter Douglas put child safety on the top of its priority list years ago. That means there are lots of window covering options for your home that don't have dangerous cords. Take a look…
Cordless Options
When it comes to window coverings, the best way to ensure child safety is to eliminate cords altogether.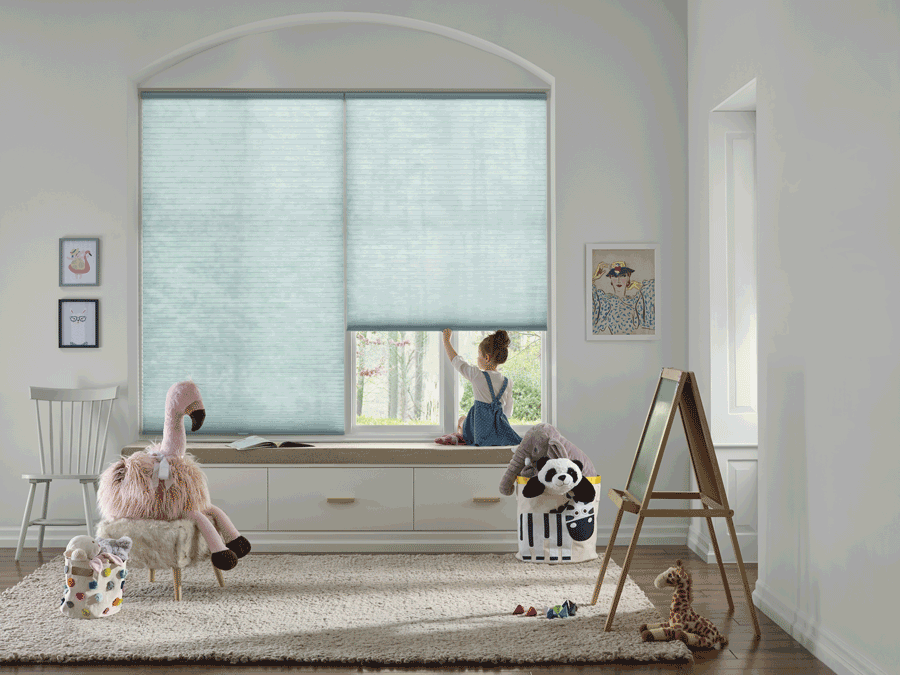 Our LiteRise lifting system operates with a simple push or pull of the bottom rail. No cords needed.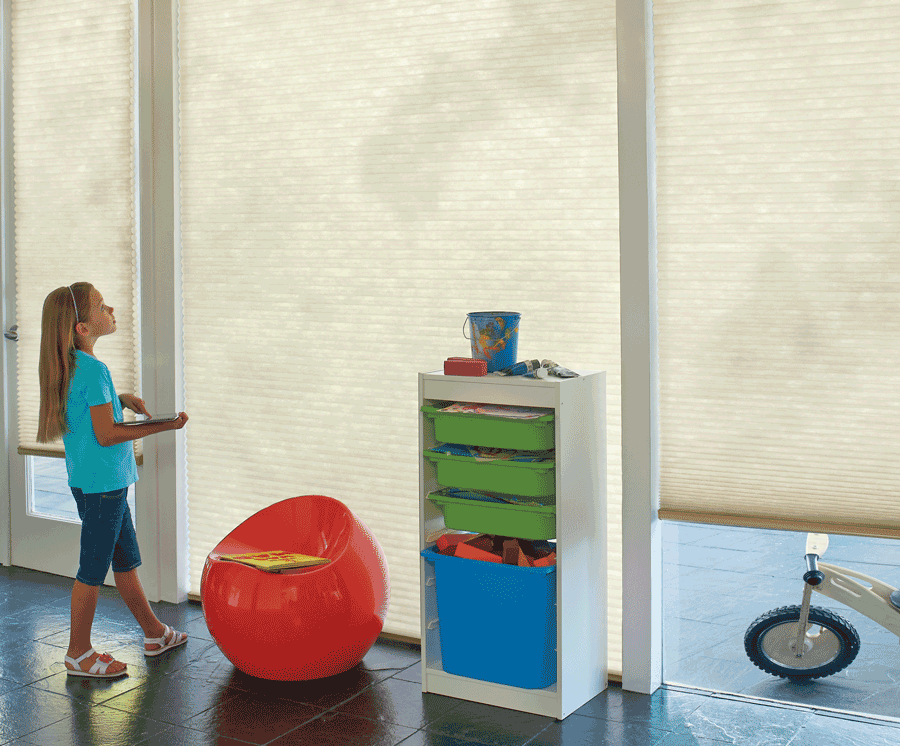 Motorized shades move without cords at the touch of a button. Bringing the utmost safety and convenience, they are truly a family favorite!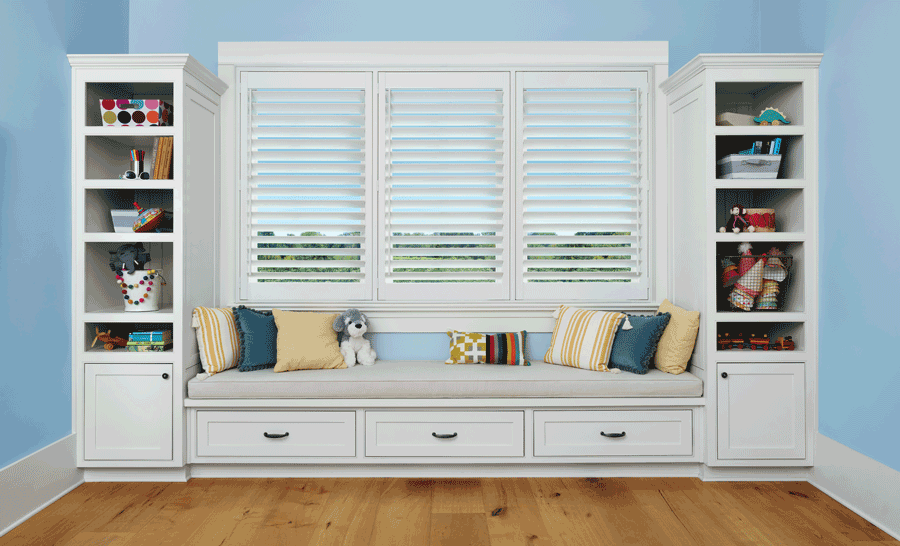 Cordless by design, plantation shutters are another safe option. Their long-lasting durability makes them ideal for homes with rambunctious rascals. And because they are framed right into your window, open windows are no longer a concern either. Shutters prevent children from falling through.
Cord-Safe Choices
Child safety can still be your top priority–even with challenging layouts. What do you do when windows are behind furniture? Sometimes, you simply need a cord. And that's why we have cord-safe choices too. Here's what that means: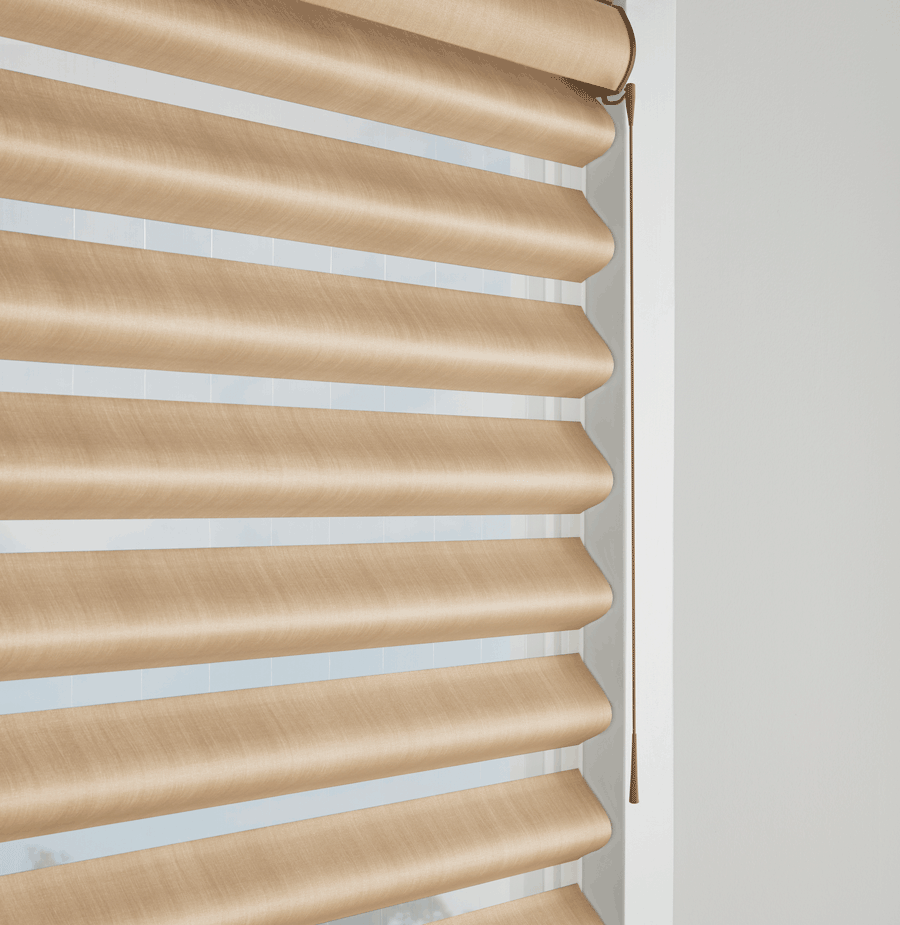 Our SoftTouch lifting system is relatively new. It features a lightweight wand right at the window for individual motorized control. Tap the wand up or tug down gently to raise and lower your blinds. That's it! And, if little hands pull the wand too hard, it disengages from its magnetic connection.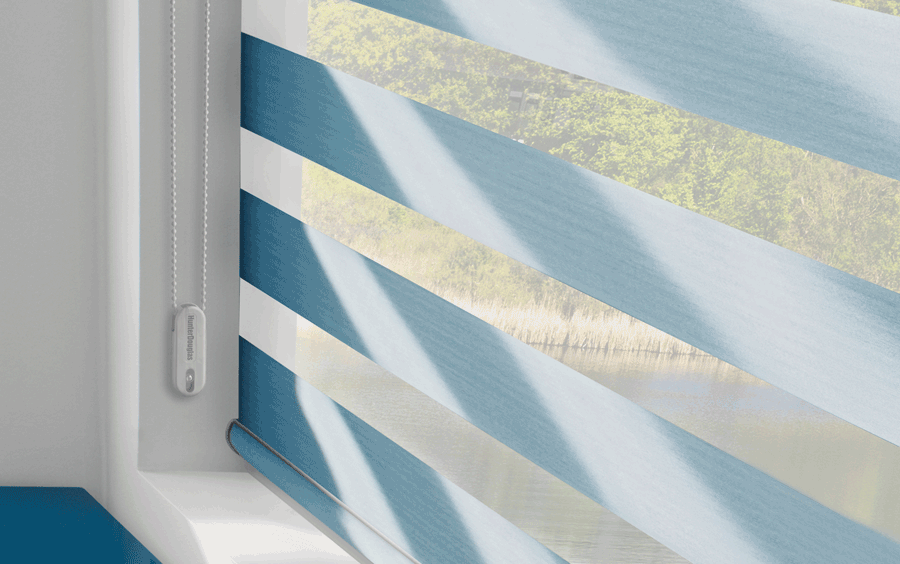 Continuous cord loops are fastened in place at the window frame with a cord tensioner. They provide the ease of cord function without the dangling danger.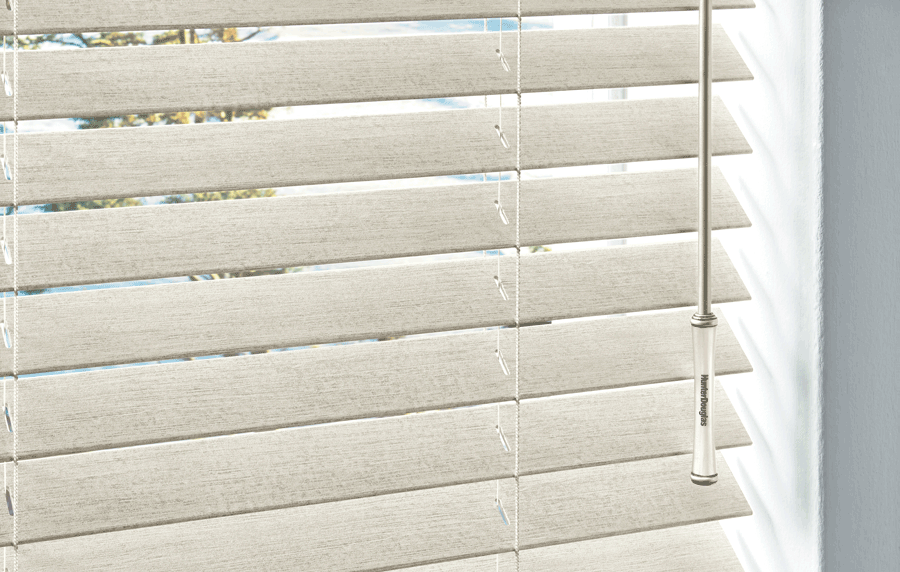 UltraGlide offers a retractable cord that always stays out of harm's way. Whether you're pulling to open or close your shades, the cord continuously retracts to remain short.
We're Here to Help!
Are you unsure of which option will work best for child safety in your home? Do you feel a bit overwhelmed with all this information? Don't worry! Our team at Aero Drapery & Blind is here to help. We would love to personally show you all the child-safe options we listed above. Visit one of our showrooms to experience all of the operating systems on full-size displays. Then, invite us into your Minneapolis-St Paul area home so we can help you determine which system will provide the most function at your windows. Contact us for your FREE, shop-at-home appointment.