The changing of the seasons is upon us again. While we witness the breathtaking display of  leaves outside, the blustery & chilly weather encourages many families to spend more time indoors. Children begin to look for fun, creative ways to spend their boundless energy.  Could the cords in your home be the next playtime accessory?  This may be the perfect time to learn how to childproof your window coverings!
Cords are Tempting Play Accessories
We all know too well how children use everyday items in imaginative ways as part of their playtime. Cords are no different. They easily can become an accessory such as hair extensions, a scarf or maybe even a rope for the horse.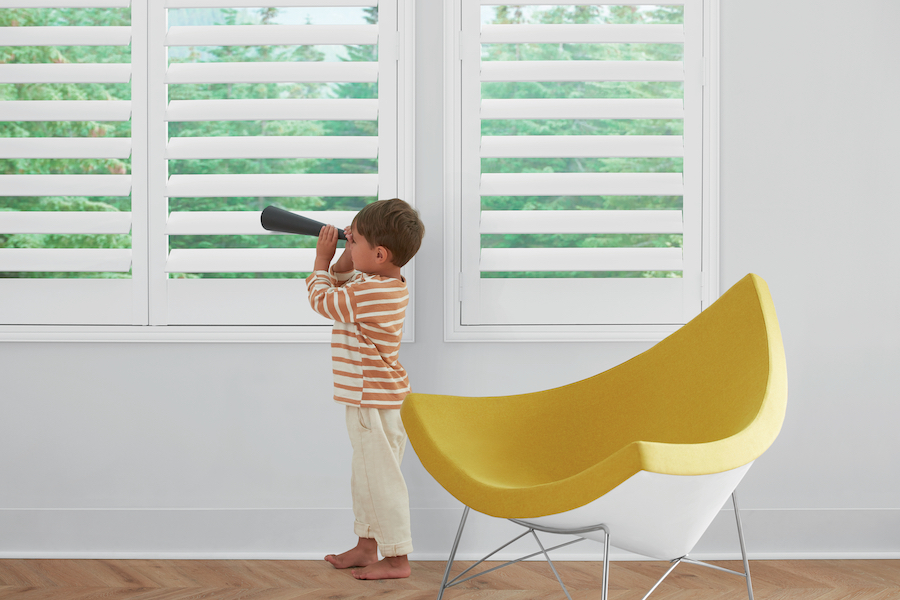 Concerned about the safety of your window covering cords? Please read on because we have some solutions for you as you learn how to childproof your home!
A Child Safe Cord is a Reality!
There are options for cords that are safe for children and function exactly as intended. One option is the Continuous Cord Loop which attaches to the window frame using a cord tensioner.  Once in place, the cord no longer swings or dangles. This tight cord is no longer as interesting to a curious child.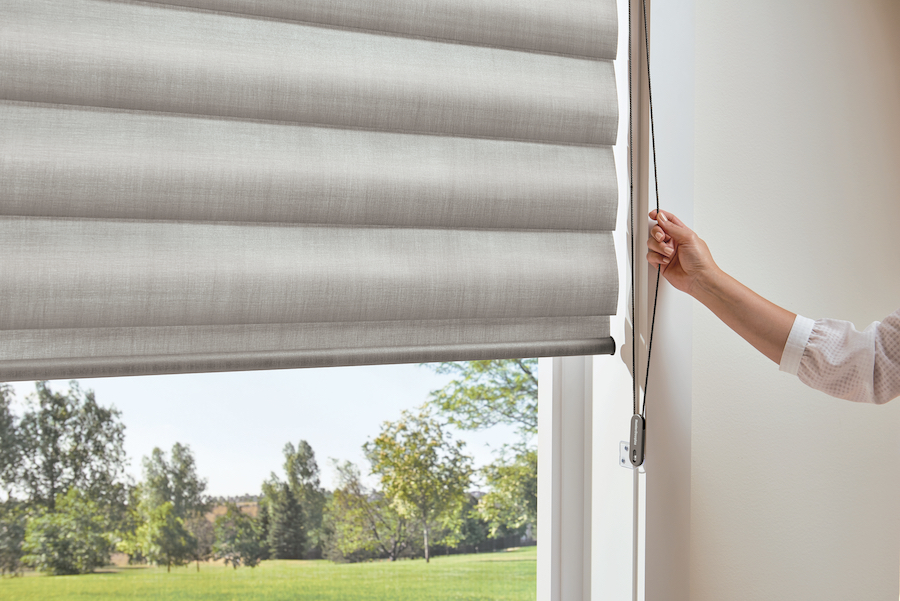 Another option is the UltraGlide which has a shortened pull-cord. Pull slightly in one direction or another to adjust the shade. Once the shade is in place, the cord retracts back to its shortened length.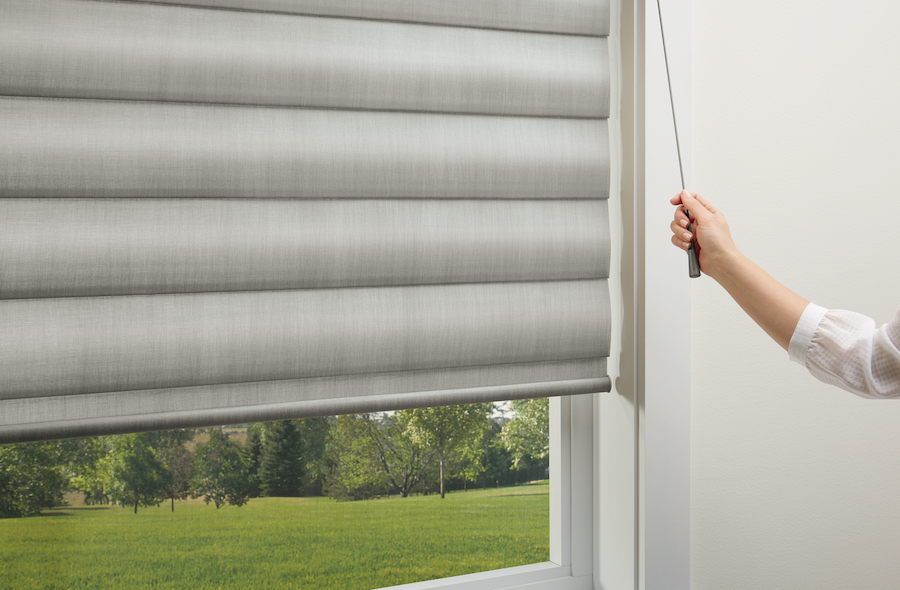 Wand to the Rescue?
SoftTouch is a battery powered wand controlled system. With a single pull or push on the wand, the shade will lower or raise to the desired position. A favorite shade position can be set for an individual window.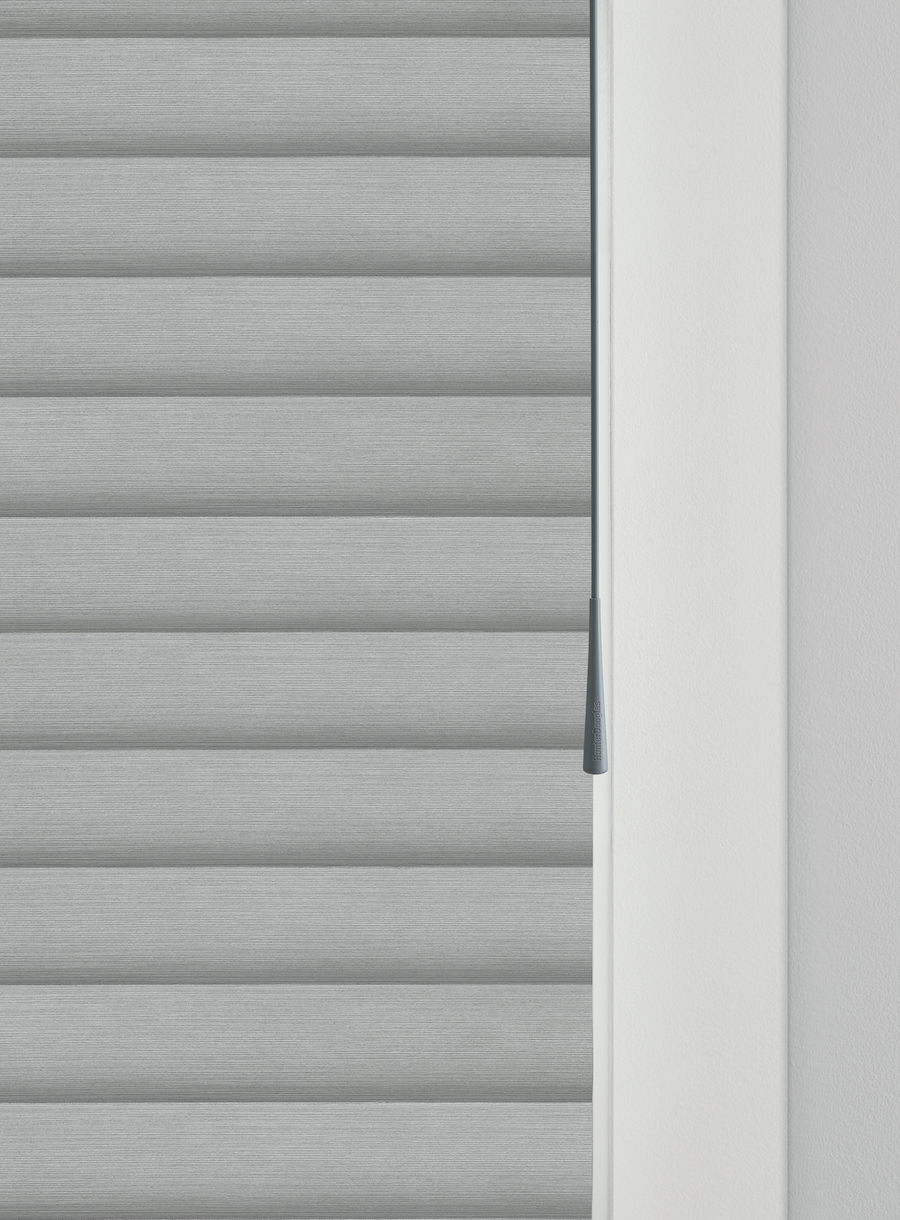 While your children may want to explore this system, a wonderful safety feature is that if the wand is yanked on too hard, it will dislodge from its magnetic connector with no harm to the wand, the window treatment or, most importantly, a child. 


Maybe Cordless is the Solution?
Cordless window coverings remove all dangers of cords while providing all the benefits of innovative features. With no cords for little hands to find, these are some of the safest systems for homes with children.  LiteRise is an easy to use spring tension system. Simply push up or pull down on the bottom of the shade for effortless opening and closing. The shade will stay put where you place it.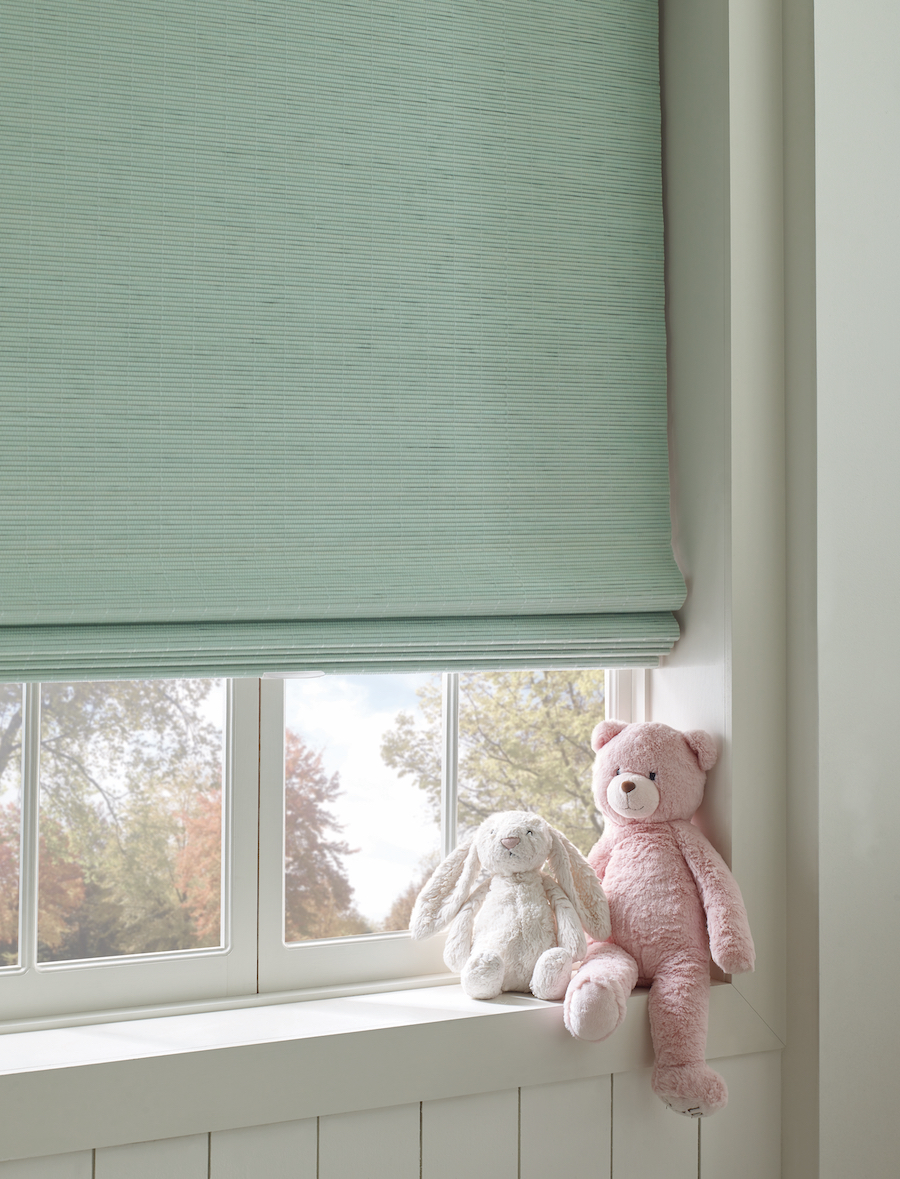 PowerView® Automation provides the latest innovations for blinds and shades. This system uses smart technology to sync to your location. Shades can be adjusted through voice activation or scheduled on your phone. This system is available in many colors, fabrics and design options.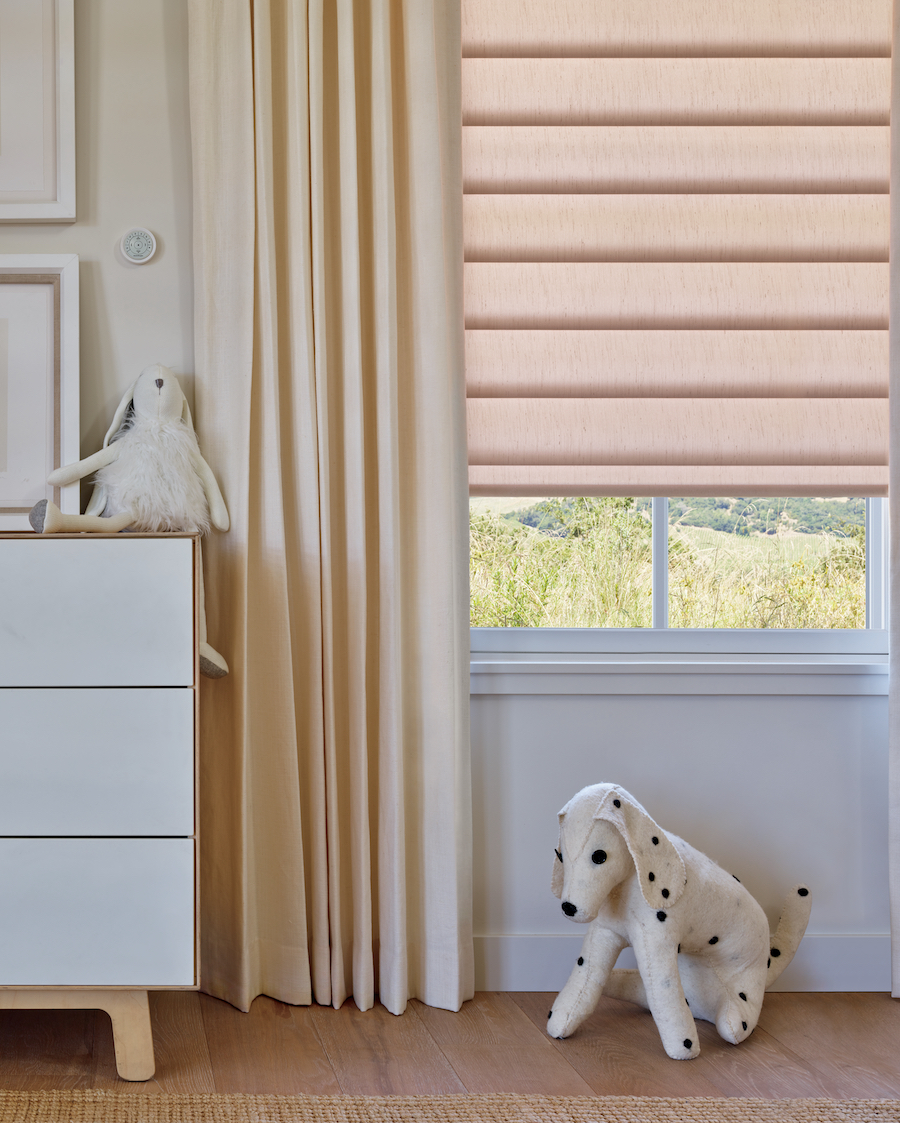 It's Time to Schedule a Childproofing Consultation
Are you ready to make your home safer for the children in your life?  Aero Drapery & Blind specialists are here to help you understand how to childproof your home and find a solution that best works for your family & situation. We will guide you through the choices to help you upgrade your home with safety, convenience and many other benefits. Please contact us today for your free consultation.