Children are one of the greatest rewards in the world. The journey you experience–from bringing  little ones home from the hospital, to celebrating their 2nd birthday–is one that many people describe as  incomparable. However, with the love and light they bring to your life, also comes the curiosity and mischief. As a result, constructing a child-proofing list becomes a main priority. From securing the garbage lids to covering every outlet, you find yourself checking boxes left and right. But one thing parents often neglect to put on their child-proofing lists are child safe blinds. Here are a few reasons worth adding them to the list…
Why You Need Child Safe Blinds…
Out of sight out of mind, right? Wrong. Children can turn anything into a toy and it only takes seconds for an accident to happen. Their imagination gets the best of them, and before you know it, harmless blind cords become vines in a forbidden jungle, jump ropes, and necklaces. Child safe blinds can be cordless so children are safe while playing their favorite games. Modern design also keeps child safe cords in a single position to prevent tangling or slack…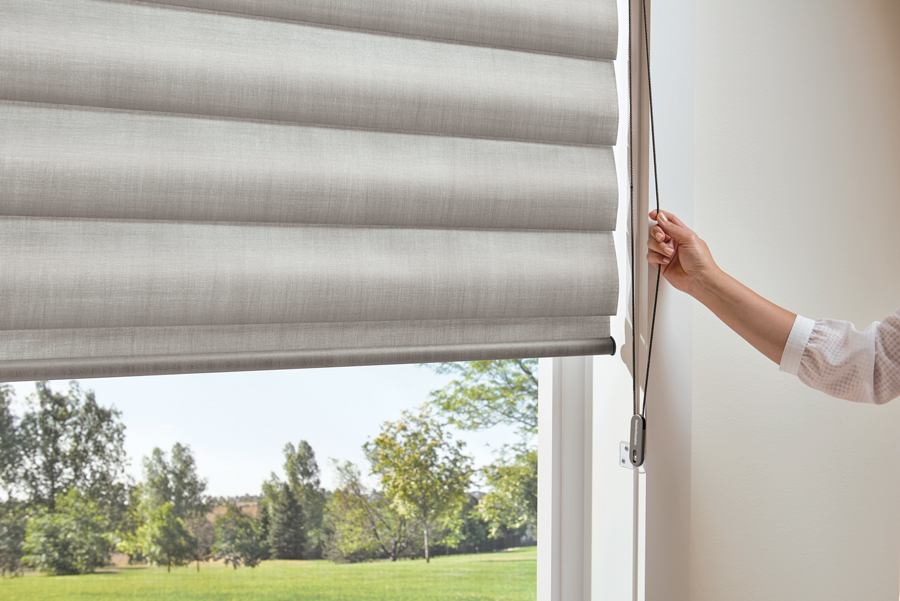 Cordless is a great choice if you have children, or if children visit your home. But, in the case where you need a cord, you can have one! Innovations from Hunter Douglas make cords safe–like this continuous cord loop that bolts the cord to the inside of the window frame. It stays in place, but adjustments are simple.
That Wouldn't Happen to Me.
The phrase that so many are quick to say. Let's face it, oftentimes children are unpredictable–and so are accidents. Why take the risk? The most harmful features of the home are the ones deemed hard to reach, and cords are considered one of those. However, fatal accidents have occurred from such small strings. It COULD happen to you. You can prevent it by being proactive, switching to child safe blinds, and assuring it doesn't.

A recent trip to the Post Office proved: Even the best behaved children can be tempted by those dangling cords. In the end, it was mom that got tangled up. This was supervised. It quickly goes to show how out of control something so simple can become.
What Could Happen Without Them?
Two children are seen in the emergency room each day in this country due to blind cord injuries. The reality of parents having eyes on their children at every second of the day is simply unachievable. The phone rings, a friend stops by, your child gets dropped after practice…these are simply a few of the times in which parents are distracted momentarily. All are periods of time where something terrible could happen. Why not take appropriate measures? Child safe blinds are both a simple and effective way to keep children safe. The peace of mind parents receive is just an added bonus.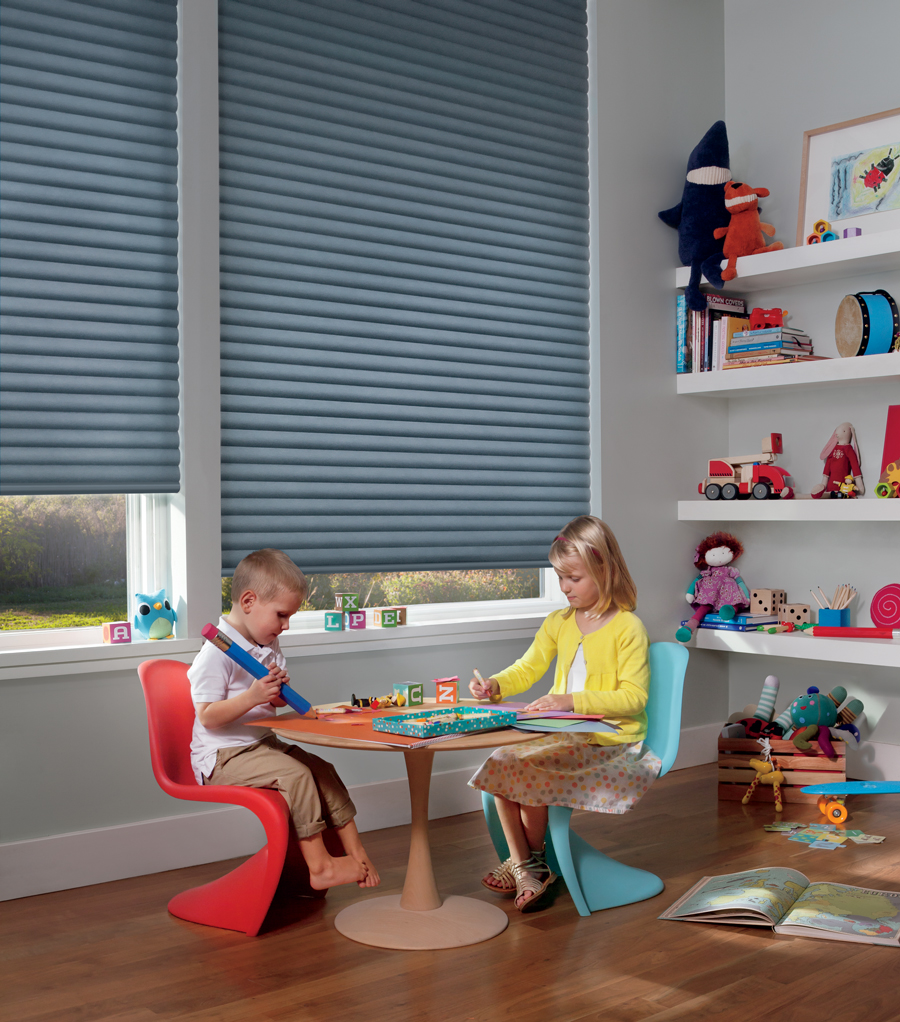 What Choices Do I Have for Child Safe Blinds?
Now that you have all the information, you're probably thinking, what are my next steps? What are my options? Here's where we can help! With a new awareness for safe home appliances through social media, cordless window coverings are a must. ​Our Hunter Douglas LiteRise option is a cordless proprietary system that holds blinds and shades in any position that you prefer. Simply pull your window covering down to lower and push up to raise.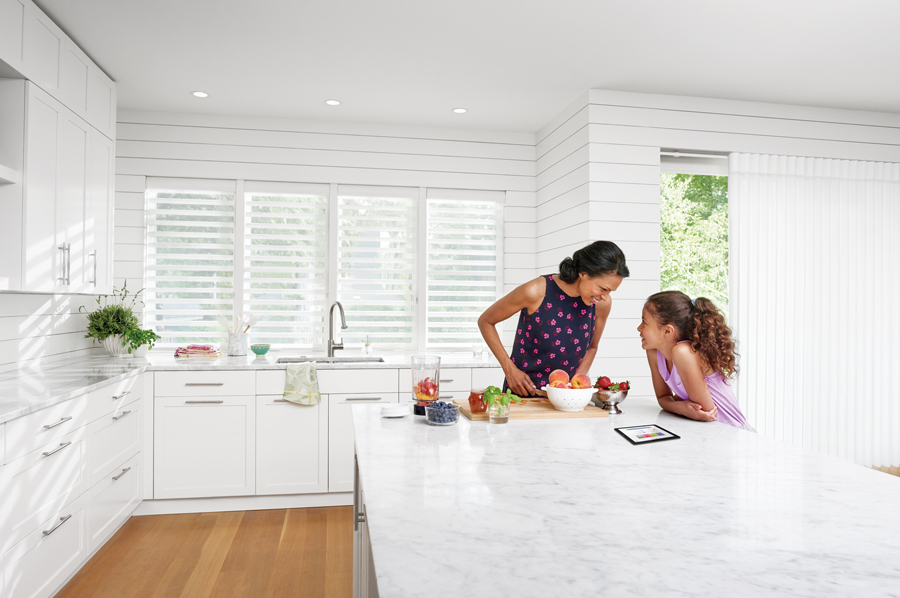 There's also another cordless design offered with motorization for ultimate convenience and safety. If you just simply need a cord, we have that too. We offer an operating system without loose or looped pull cords that are tucked away and elevated to be out of reach of the little ones. Our team at Aero Drapery Blinds would be more than happy to help choose the perfect solution for you and your family. Contact us today!