It's the simplicity and convenience of smart home features that has revolutionized the way we interact with our homes. Today, tech features are intuitive, they know what you need before you do. Smart Shade technology is on the cutting edge of transforming your home into a living being with its 'set it and forget' it functionality. Let's explore how you can incorporate smart features into your home by adding the most current window treatments…
Mornings: Just Right
It's the weekend-but no one told the kids! They are up and ready to go at 6am. Sound familiar?  Room darkening shades will put this problem to rest, literally! Keep the shades closed until you're ready to begin your Saturday and when the time comes to let in the sunshine, have smart shades scheduled to open. Better yet, tap the PowerView® app from your phone to adjust the top down shades in the bathroom to optimize daylight but keep the space private. Now you're up, dressed and ready to go! Head to the kitchen where your windows have anticipated your arrival and you can expect a sunny atmosphere to enjoy your morning coffee.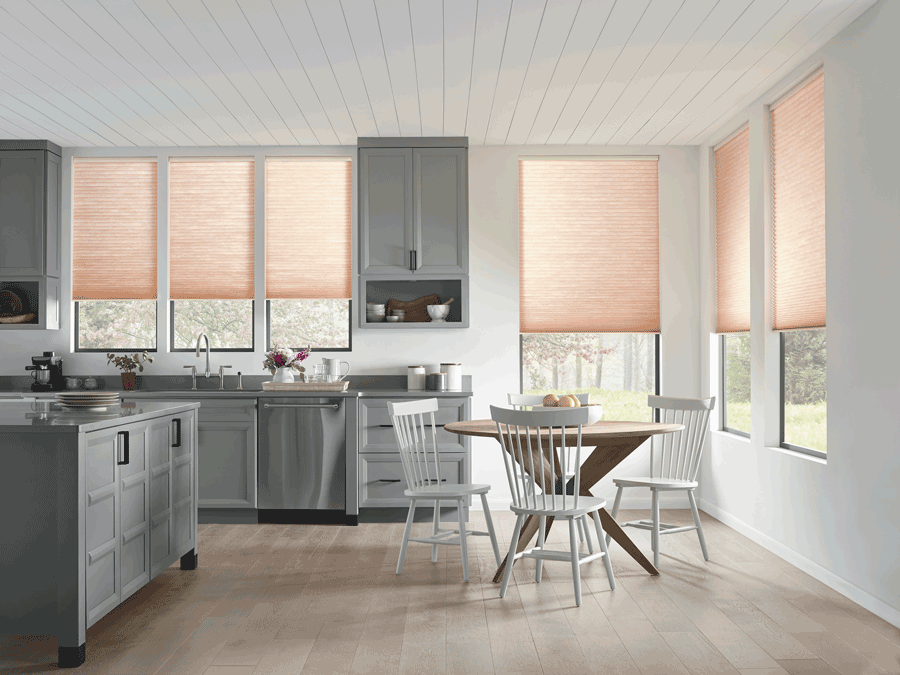 Daytime: Perfect Balance
You lock your home before you leave to protect your belongings right? Why not protect the interior of your home such as furnishings and wood finishings just the same? By automatically scheduling your shades to close up during daylight hours, the sun can't penetrate and damage household items. But don't forget your pup, she's lonely and could use a bit of sunshine throughout the day to cheer her up. So, set shades to open up and give Fido a warm sunny spot and a view to enjoy her afternoon. Your lifestyle, your schedule.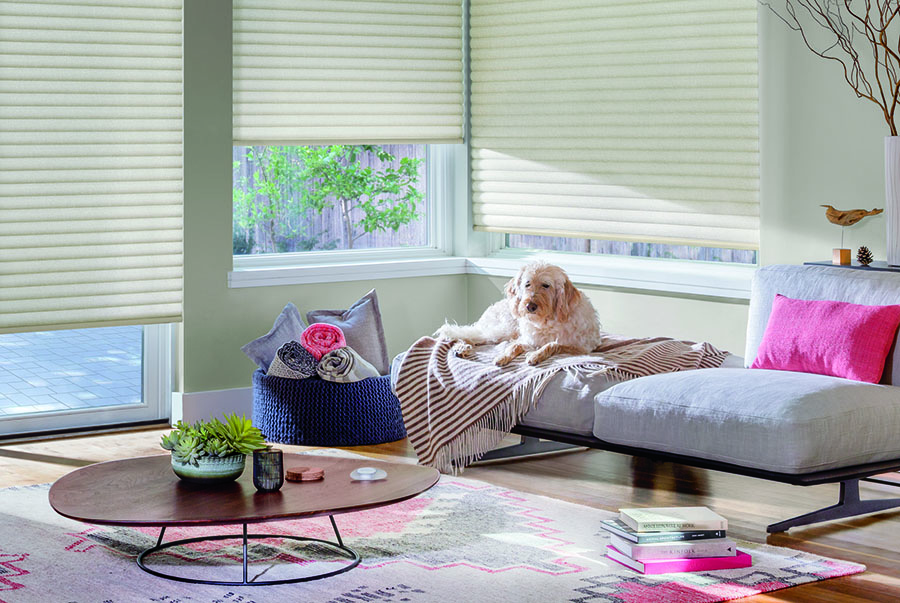 Time Spent at Home
When working from home there can be so many distractions. It's difficult to accomplish tasks when the atmosphere isn't cooperating-kids, pets, Amazon deliveries… By automating your home, you can determine when it's time to work and when it's time to play. Set your blinds to "work mode" Monday-Friday. Your home office can be fit with window shades known to filter light and remove glare but still allow for a clear view of the backyard. When your workday is done, set the shades to automatically rise up as an indication you are finished for the day and ready for family.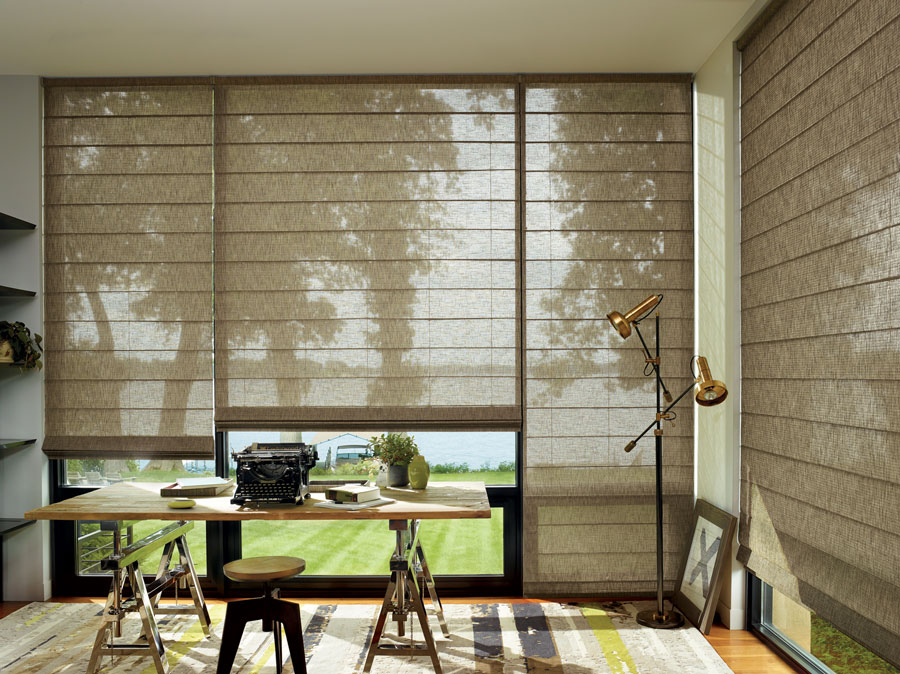 An Enjoyable Evening
You've been gone all day and when you return your home feels buttoned up and stuffy. Let's change that. Set your shades to intuitively open just as you pull in the driveway to provide a softly lit 'welcome home' experience. Automating your home makes family life simpler by anticipating needs ahead of time so you can fully enjoy time with the people you love. With a simple voice command smart shades are already closing to remove glare and add privacy for a family dinner. At night, no need to draw the blinds in the kid's rooms-it's been done. The options are endless and can be customized according to your family's unique circumstances.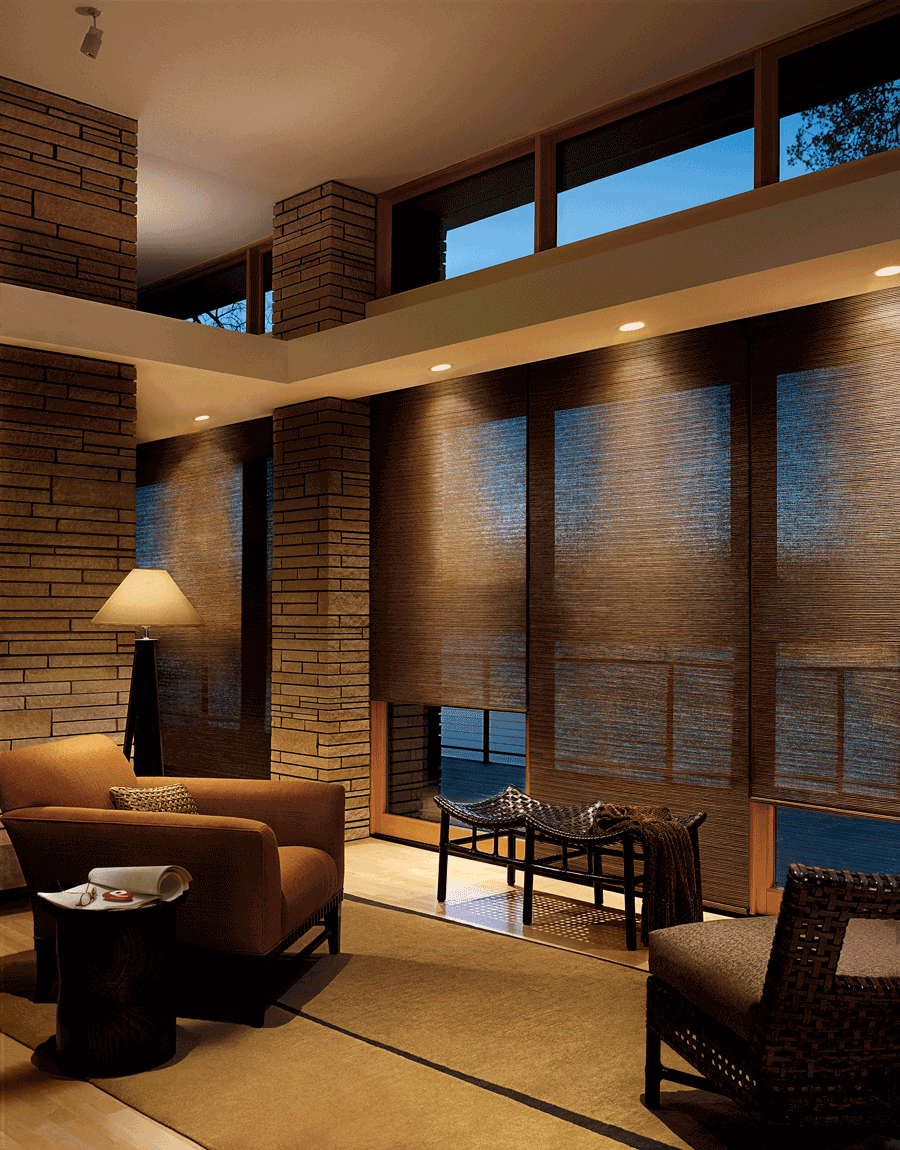 Automating Your Home: The Time is Now 
Anything is possible when automating your home. Smart shades bring ease and simplicity to your life at the sound of your voice, touch of your finger or a set schedule. If you can imagine a home that anticipates your needs and flows in unison with your family, call us. Together we can design a plan that will transform your home, add beauty and function while making the most of smart home technology. Contact the experts at Aero Drapery & Blinds today for a FREE consultation.