Your specialty shaped windows are probably one of the most unique features in your home. They influence your overall environment, from the look and feel, to how light enters your space. But, do you wonder what are the best ways to use them to suit your home design and atmosphere? We've got all the answers–including the best arched window treatments, based on both your style preferences and operational requirements.
Modern Farmhouse Meets Plantation Shutters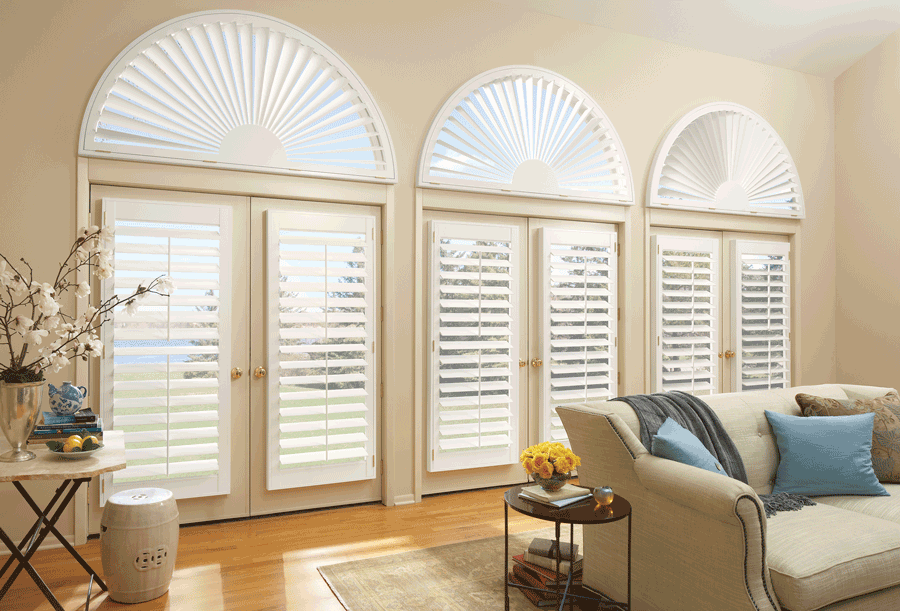 Plantation Shutters are a common design choice for classic farmhouse decor. Did you know this also extends to your specialty windows? Plantation shutters fit seamlessly as arched window treatments, without overwhelming their unique characteristics. Not only do they provide light control, but an additional layer of insulation to keep your home at a comfortable temp year-round.
Traditional & Cozy With Wood Blinds
For those who prefer a more traditional vibe, Hunter Douglas' custom wood blinds are the way to go. Enjoy a beautiful and classic design in your home with the wood grain finish or paint color of your choice. For full coverage, add them to arched windows with harsh lighting,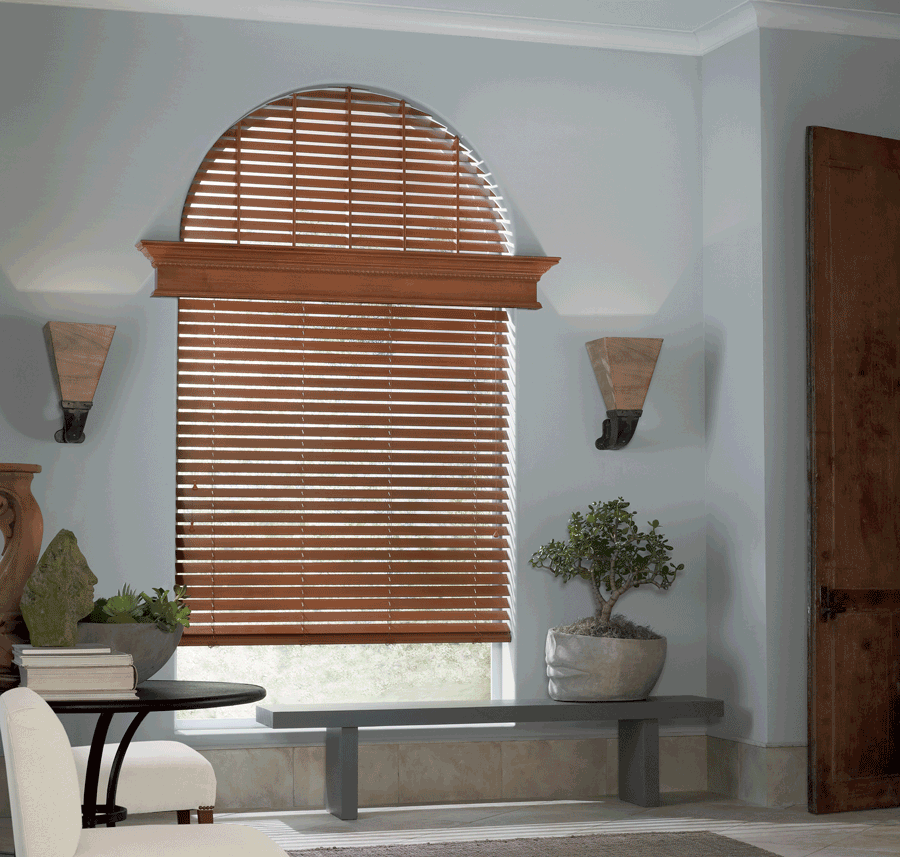 or use them as a top down feature, allowing natural light to enter while maintaining your privacy. Either way, customize your window blinds to fit your needs!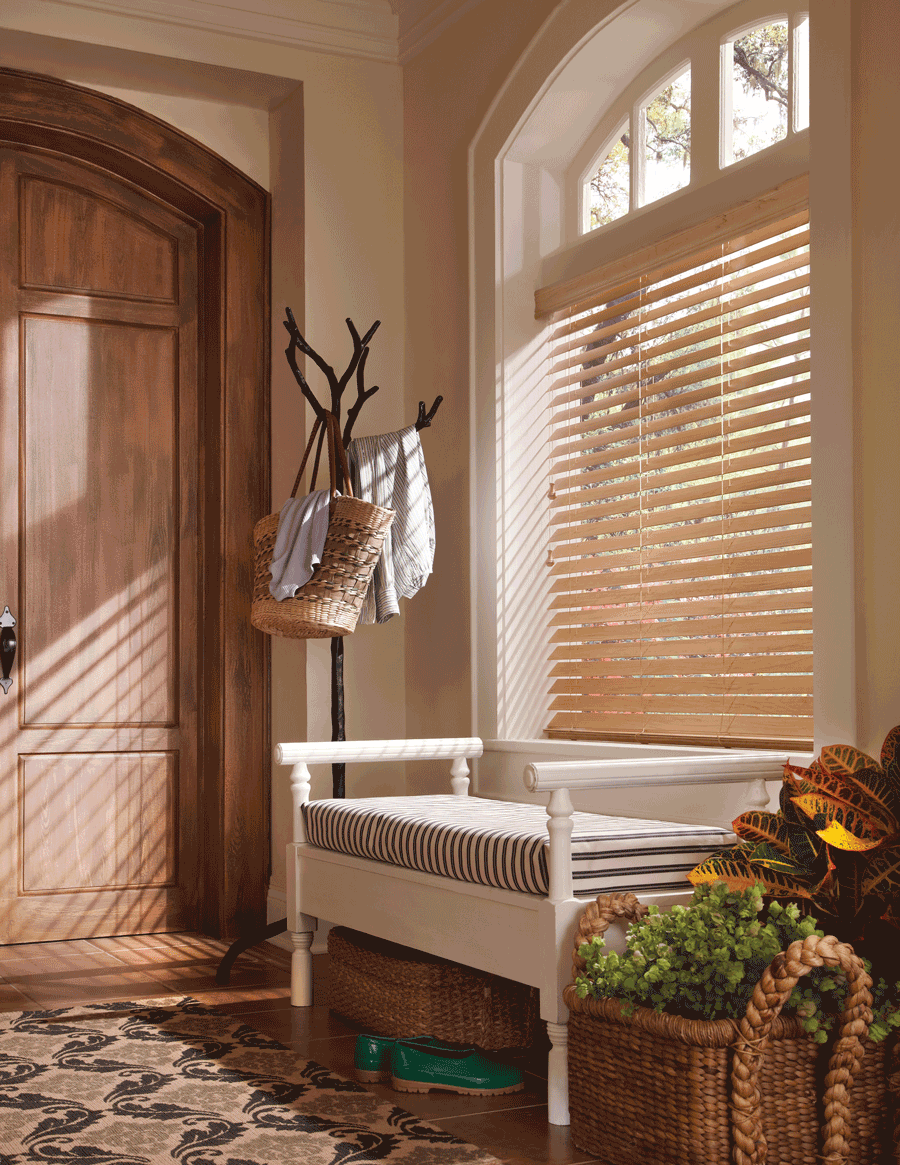 Stylish Shades to Complete Your Transitional Design
If you desire more freedom in your design choices, but still favor a modern, contemporary theme, Hunter Douglas offers various arched window treatments in window shades. Choose options that customize your specialty shaped windows, desired functionality, and more.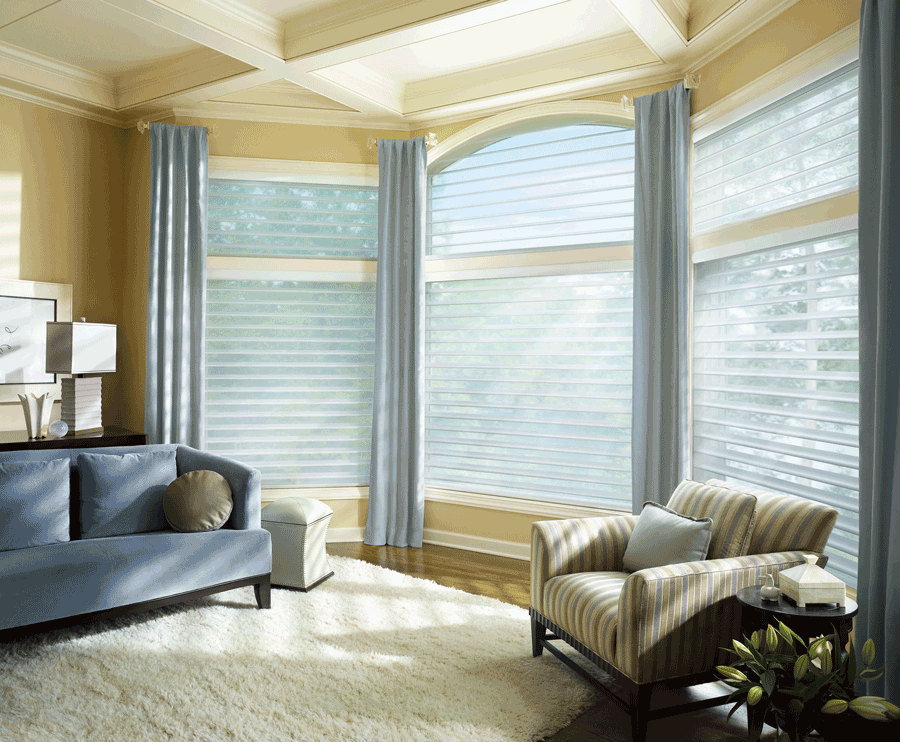 These Silhouette® window shades come in a range of color, and are measured to fit effortlessly in all window types. It's where design meets function!
Choose The Style & Function You Want
The days when window covering options were limited are long gone and now, customization is key to creating a unique and comfortable home that you enjoy. Let our team at Aero Drapery and Blind help you find the right balance with blinds, shades or shutters, to create the perfect arched window treatments and complete the design of your home. Stop by one of our showrooms, or call and book a free consultation today!