You've seen how eye-catching contrasting design can be. What about the contrast of light + dark? With the dual feature of Two In One Shades, you get the best of both worlds–and everywhere in between! 
Sheers with Light Blocking
Sheer coverings are a popular choice for filtering light that results in a soft glow, protected from UV rays and harsh glare. But, what about those times when the light just needs to be blocked? Two In One Shades is the way of the future! On one headrail, you get light filtering and light blocking–adjustable according to your home and lifestyle. It's an incredibly wide range of control…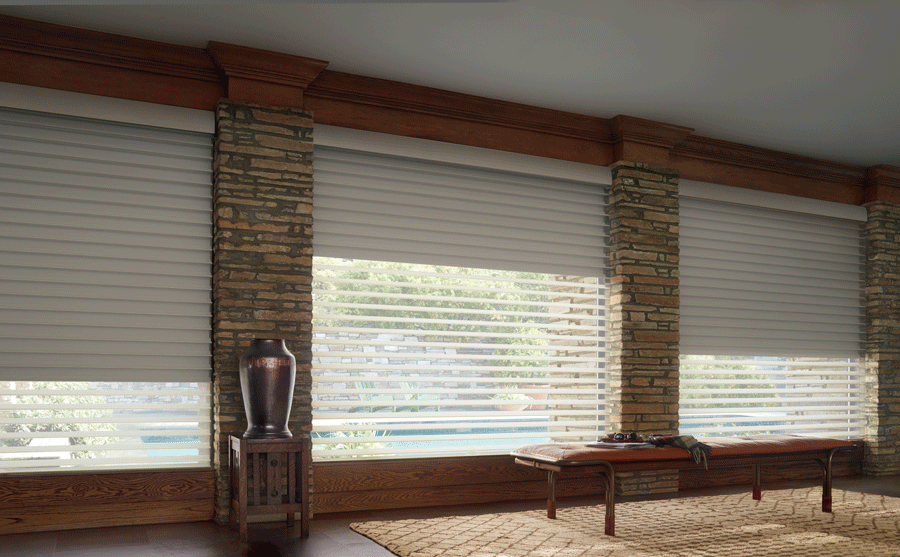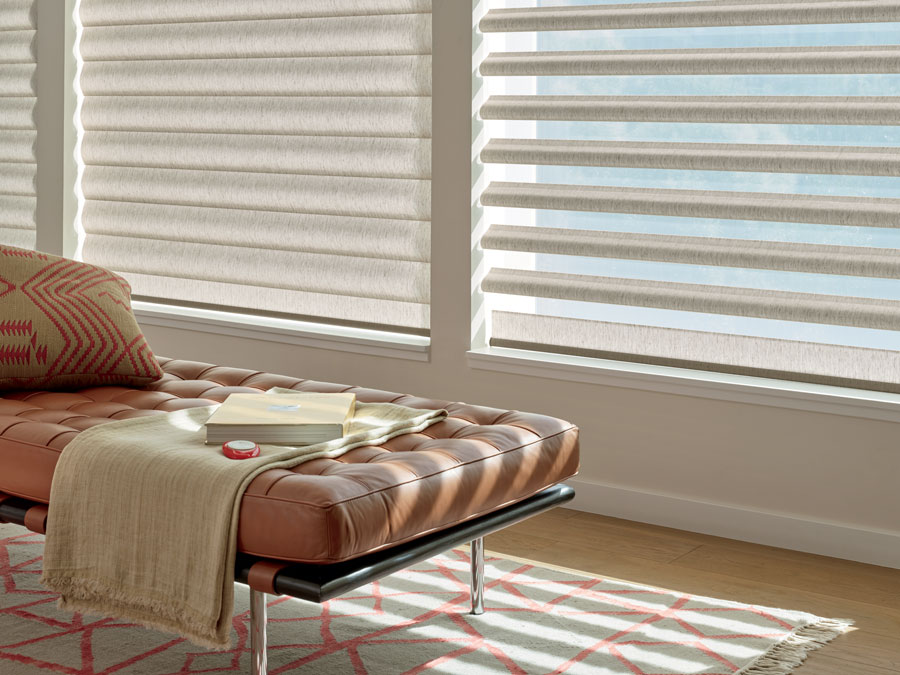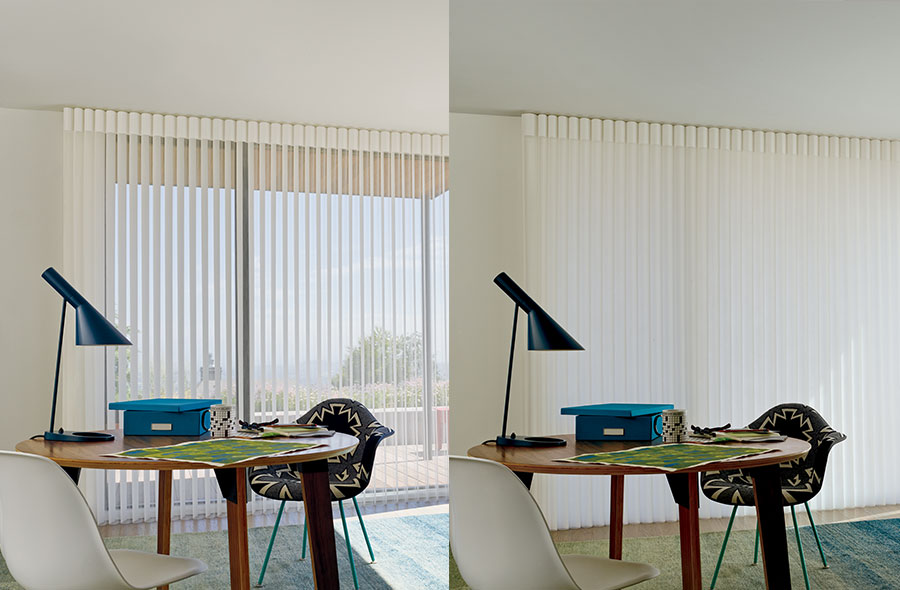 Energy Savings with Natural Light
We get it–you want the natural light. It's mood-enhancing, productivity increasing & energy up-lifting. But, too much of a good thing can also be too much. When the heat of the sun starts interfering with your comfort, you need solutions. With today's innovations, however, you no longer have to settle for blocking out the light when you need to block out the heat.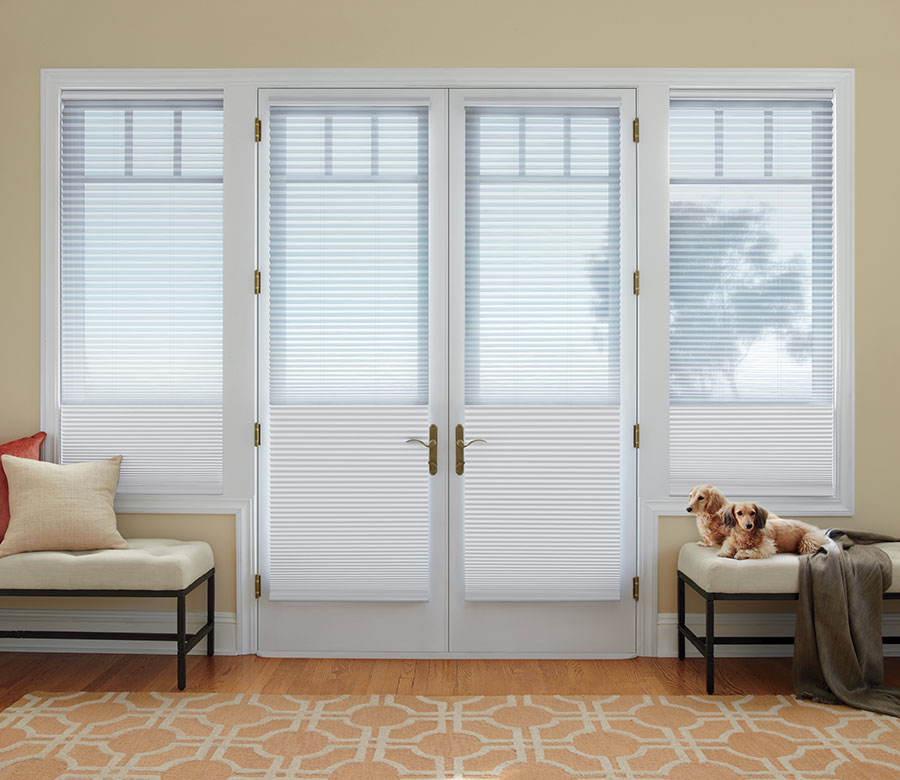 The cellular pockets of our honeycombs are a game-changer. Duettes have a dual feature, which allows more light filtering in one position and more light blocking in another, all while controlling the interior temps. And, the newest member of the honeycomb club is our woven woods. Enjoy the beautiful style of wovens, with a secondary cellular shade behind, for use when the heat and light is just too much.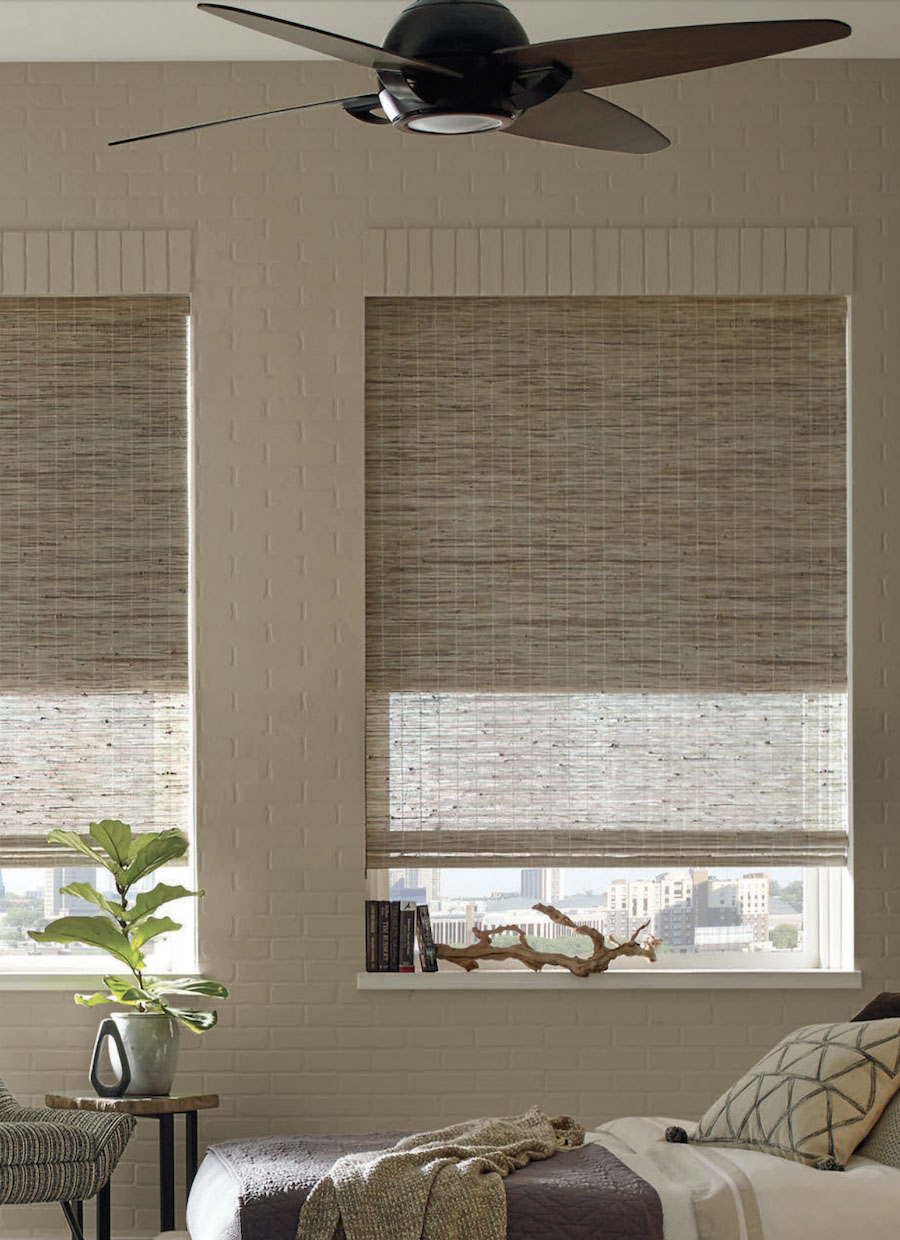 Romans & Rollers: The Newest Looks
The classic styles of romans and rollers will always be favorites. But, there's even more reason to love them now. With the dual feature of a secondary blackout shade, you no longer have to worry about the atmosphere of your home being right. It can always be perfect! Two In One Shades ensures that no matter the position of your window treatments, the light and style will always be "just right."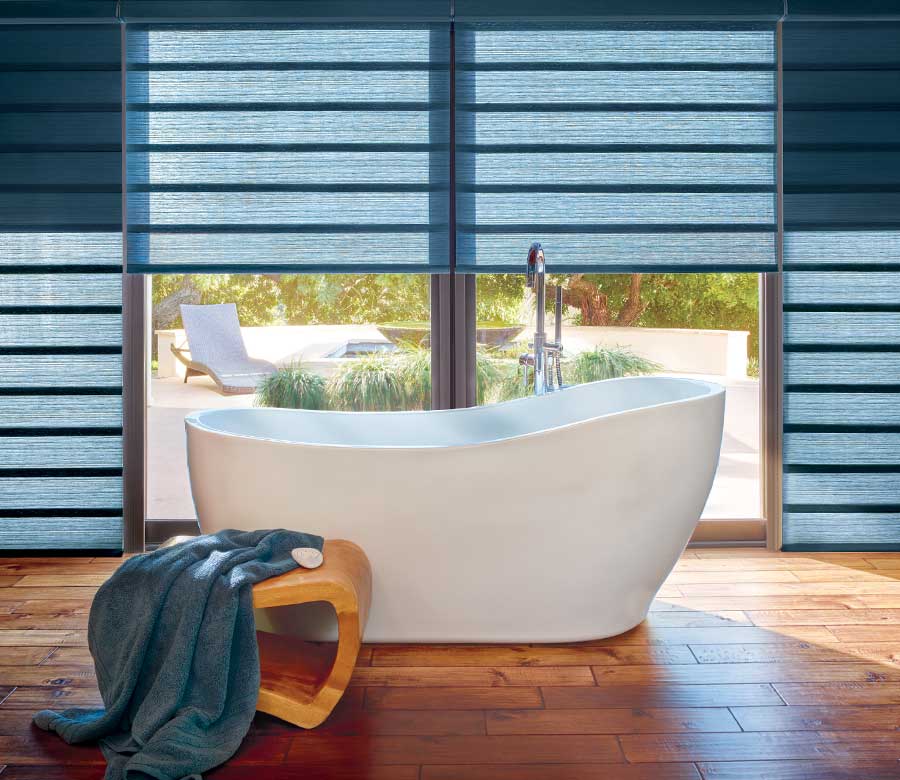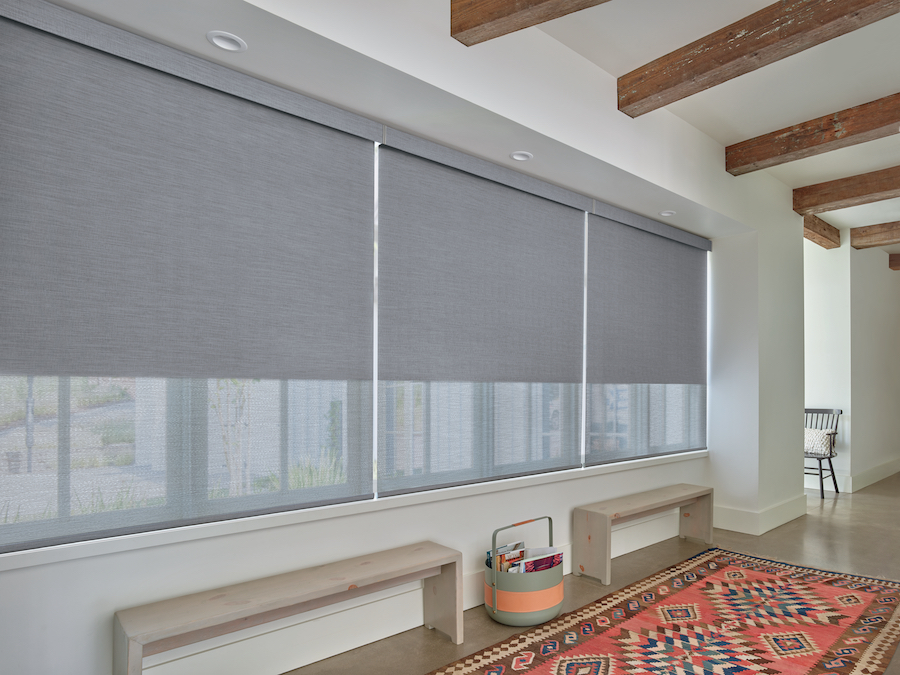 One of our favorite innovations in window coverings is the introduction of the Designer Banded collection. These layered treatments rotate two layers of fabrics: one solid, one sheer. In an instant, you can go from soft filtered light to room darkening. Simply genius!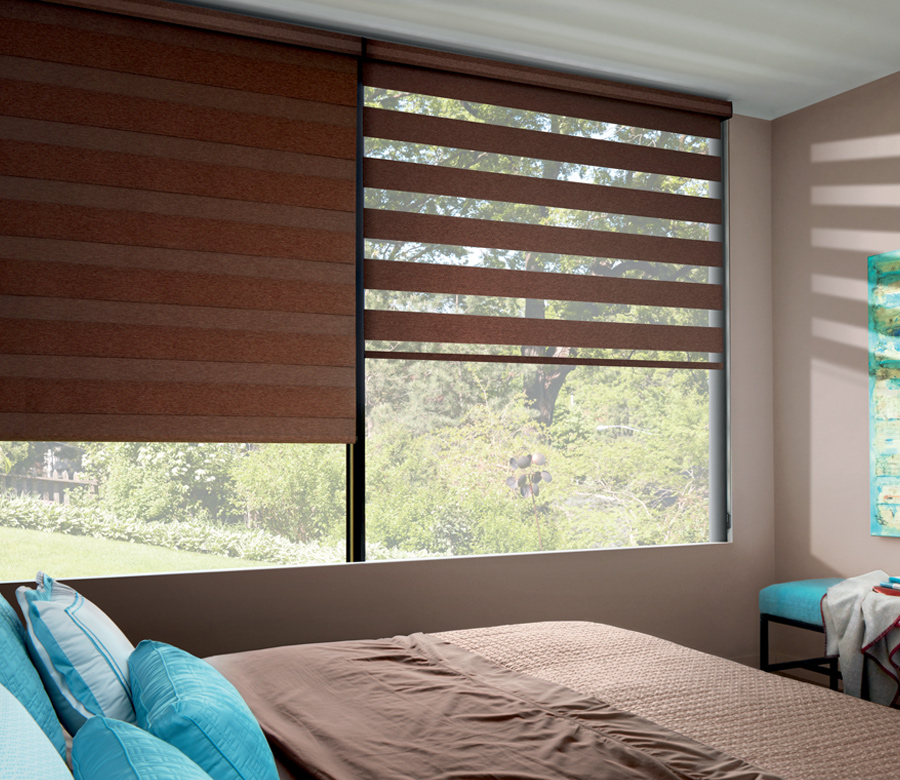 Two In One Shades: Have Your Light & Block It, Too!
We love offering you features that upgrade the look and feel of your home. Two In One Shades are at the top of our list. Are they at the top of yours? Let's sit down together to chat about how window treatments can enhance the atmosphere, style and function of your home. Contact our team, at Aero Drapery & Blind, for your FREE consultation.