As the seasons change, you most likely find yourself dealing with the same issues this time of year. Daylight savings with its brighter mornings and earlier nights disrupting your sleep schedule, exhausting glares blocking your autumn view, and of course, the feeling of a drafty home even with the heat blasting. How can you truly enjoy fall with these annual problems simply because of your windows? Here are few ways to combat all of fall's most notorious window issues.
Time to Enjoy The View
Autumn can be the most beautiful time of year. With its bright leaves offering the most alluring color pallet, to its golden sunsets that make you want to cozy up next to a warm fire. It's a season with so much to offer. However, without the proper window coverings, it can be quite frustrating to reap its benefits.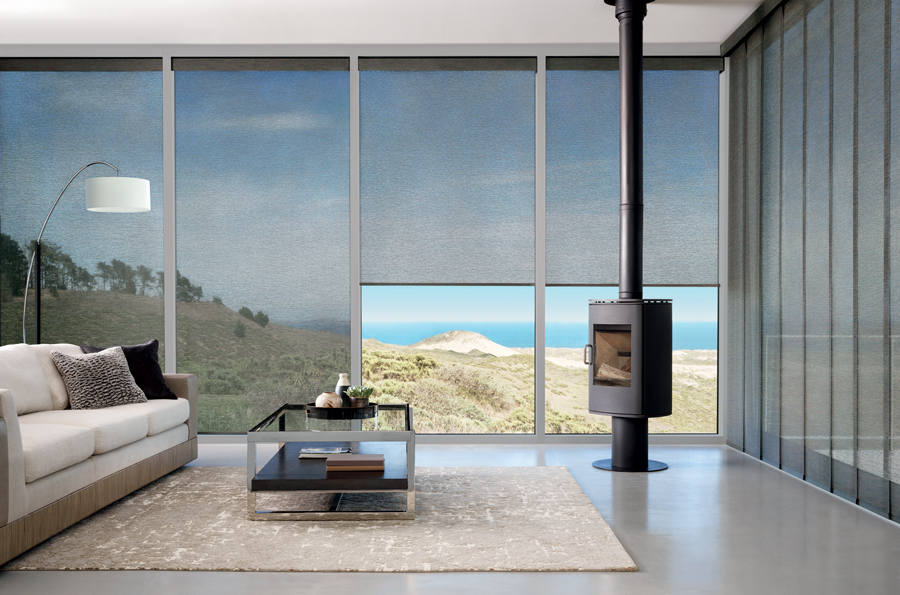 Window issues of glaring light happen whether the sun is shining or not, that's why it's important to get the right window covering so you get the best of both worlds. The Designer Roller Shades, featured above, offer a dynamic solution. You're able to take in the beautiful autumn view while reducing the glare. Enjoy fall's warm natural lighting without having to squint? Sounds to good to me!
Get The Full 8 Hours
With an emphasis on the benefits of sleep flooding the media in recent years, getting a full night's sleep has become a common priority among us all. Why should we let autumn and our aggravating window issues get in the way of that?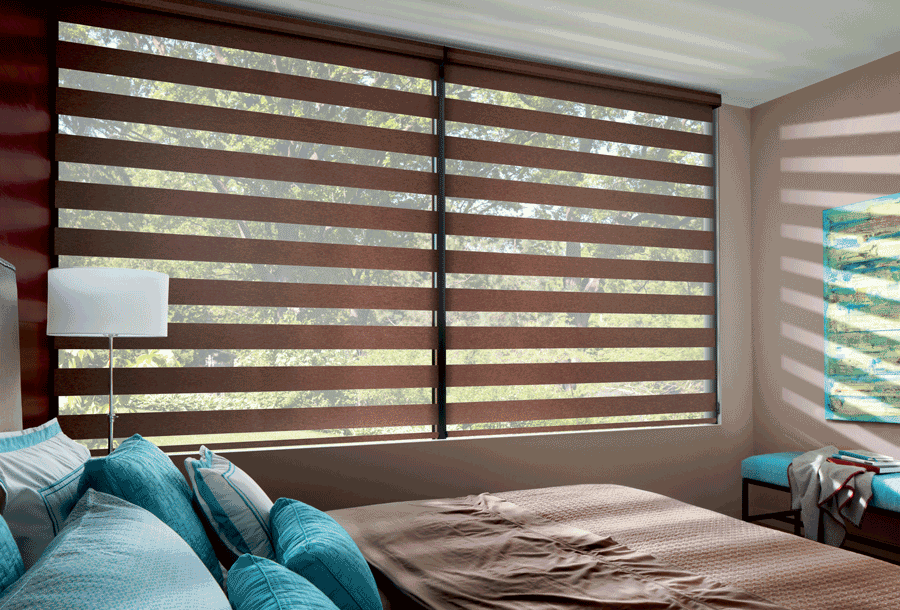 Proper window coverings not only improve the quality of your sleep, but allow you to sleep for longer. Who doesn't want quality, undisturbed sleep? These Designer Banded Shades block out the light and glare by simply shifting the position of the fabric panels. You can switch from filtered light and a landscape view in evening, to an ultra dark position for your mandatory Sunday naps. It's controlling your environment made easy.
Control Both Function & Style
Creating the perfect style for your home is something we all look forward to and is quite rewarding once we view the finished project. However, the perfect style shouldn't end with your window coverings. Choose window coverings with the right style AND the right function.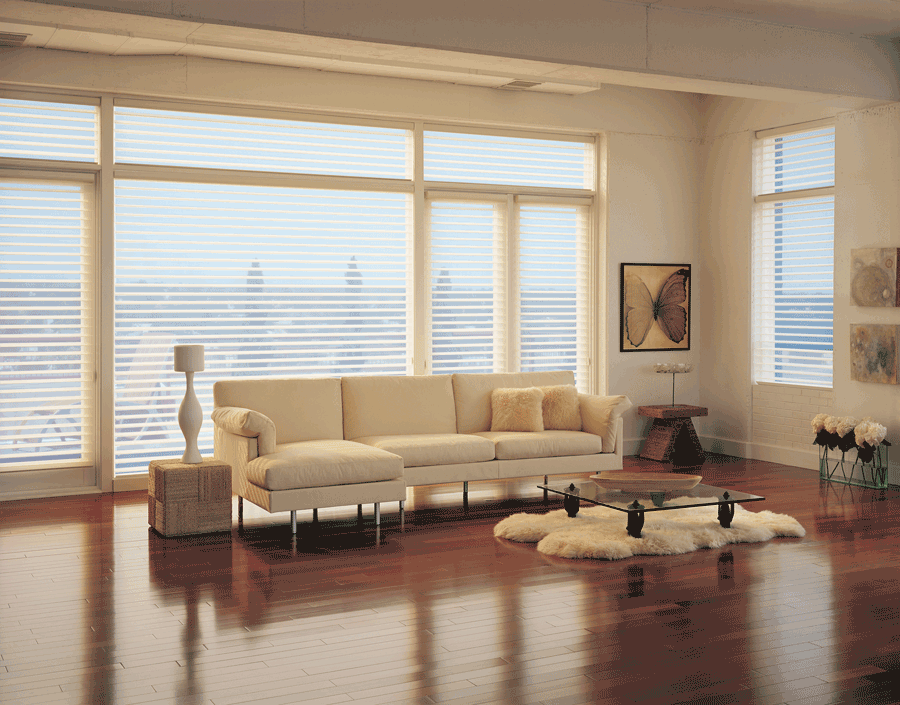 With PowerView motorization you can solve all of your window issues in a customized way while adding the beautiful finishing touches to your home. Maintain your privacy while letting in natural light with these sheer Silhouette shades. Enjoy customization designed to improve your lifestyle.
Answers for Your Window Issues!
At Aero Drapery and Blind, we have all the solutions to your annual window issues. Our designers will visit your home for a complimentary consultation, listen to your concerns, assess your windows, and recommend the best options based on your style and functionality. Contact our team today!