The minimalist design concept is refreshing the look of homes everywhere. Are you ready to embrace the idea? Let's get rid of some stuff together with the help of our friends over at Houzz. Their review of a new book on the topic will act as our guide to make the changes we need. As always, we begin with window treatments…
Cordless
We shouldn't have dangling cords hanging around in the first place, it creates a hazard for kids and pets alike. Remove those long messy cords from your home and replace them with a cordless option. You'll be amazed at how this simple update will move you toward a clean and simple look.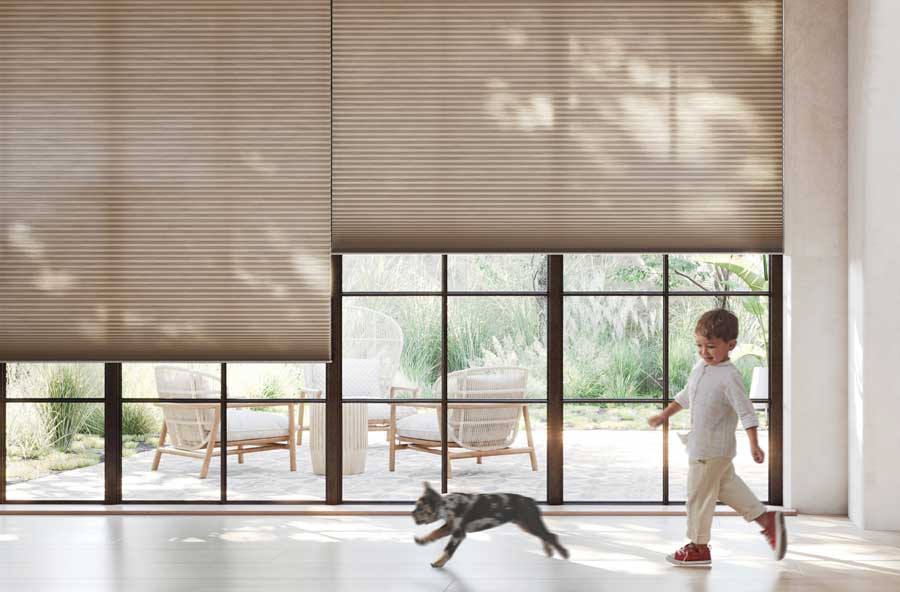 Blending
If we could only leave our windows completely bare, right? That would be the ultimate minimalist design decision. But, for privacy, as well as protection from excessive sunshine and UV rays, we need to cover our windows at times. To achieve a unified look, choose coverings that blend well with the wall color–your drapes or shades will add continuity while they protect. We also offer window film, so if your heart is set on the bare window look, we can help!
Rolling
All is well in the minimalist design world when your window coverings are down and in place, but the minute they are raised, the vibe changes instantly. All that fabric overlapping and stacking at the top of the window is suffocating to a true minimalist. The solution lies in the operating system. In order to hide all that fabric, choose rolling window shades with a headrail.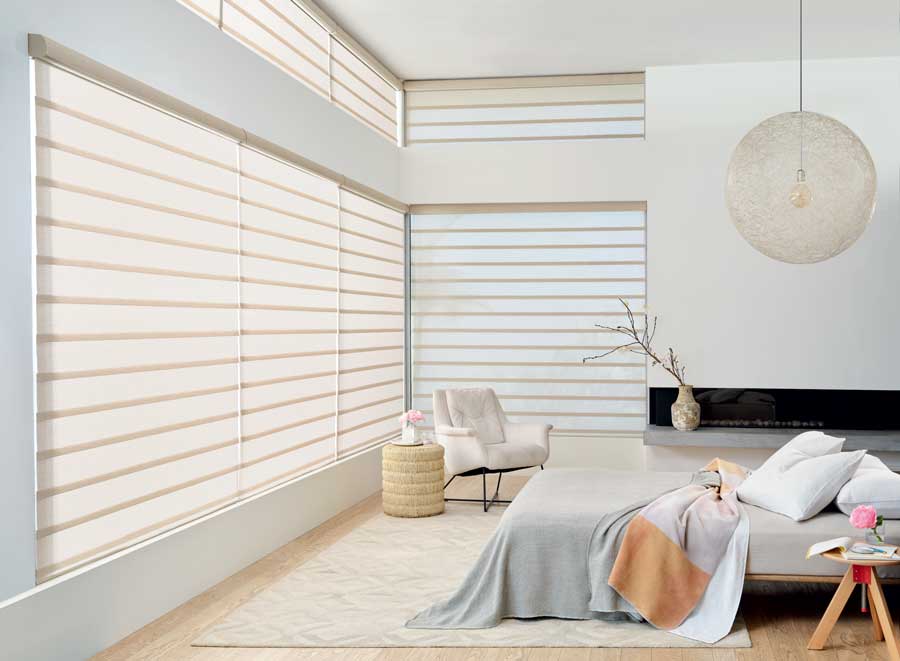 Of course, we have a large selection of roller shades to choose from. Many styles, from roman shades to cellular shades, now come in a roller design. When shades roll up, they disappear into the headrail and out of sight. Ok, now you can breathe again!
Low Profile
No more gaudy window treatments. Today's trends enhance architectural elements by revealing your home's sleek form. Don't stop at the shades, your headrail can be customized to reflect this minimalist design concept too with a squared off version that complements a modern look. 
In the end, you're not alone in finding the best coverings for your windows. Our specialists can help you discover the right fit for a minimalist appearance. We have many collections to choose from with the features and added benefits you need for your home. 
Motorization
In addition, a simple way to add value to your minimalist design investment is with motorized window treatments. A custom operating system can take you from "functional windows" that protect your comfort and privacy back to "designer windows" in an instant. Employ your remote, phone app or voice control to adjust your coverings in real time, or set them on a schedule for a completely personal experience.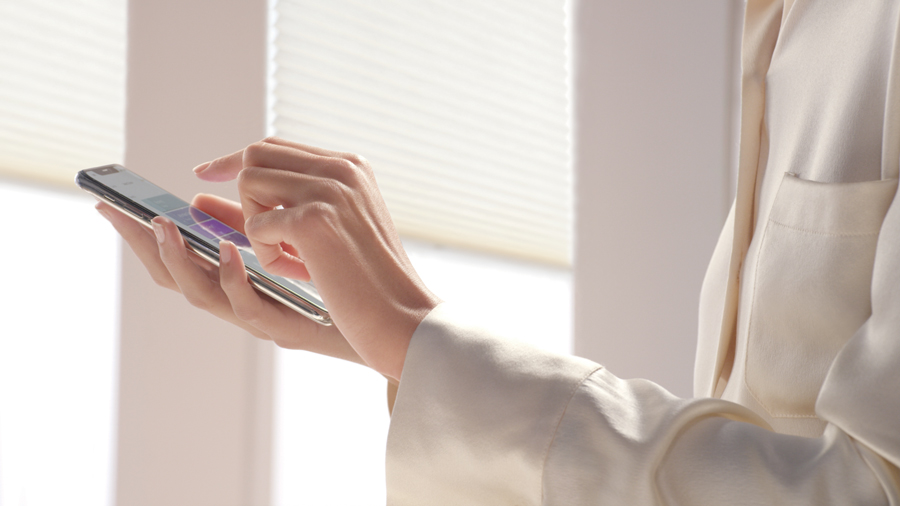 Minimalist Design Take Over
Yes, the time has come to evaluate your needs and embrace minimalist design. Begin with the window coverings in your home. Our specialist would love to discuss options and introduce more contemporary collections that will fulfill all your household needs. Stop into one of our showrooms, and see what we have. Or, schedule a FREE  in-home design consultation. Get in touch with us soon to schedule.