Would you love to layer window treatments in your home? Does taking on a new statement seem overwhelming? Our team at Aero Drapery & Blind is eager and ready to help you through the entire process. Spring is the perfect time to switch up your window treatments to add a range of light control, with tremendous style for your home.
1: Function is First
Every room in your home has its own purpose. In each room, you'll most likely need different things from your windows. This is why we say function is first. It's important to assess what each room needs.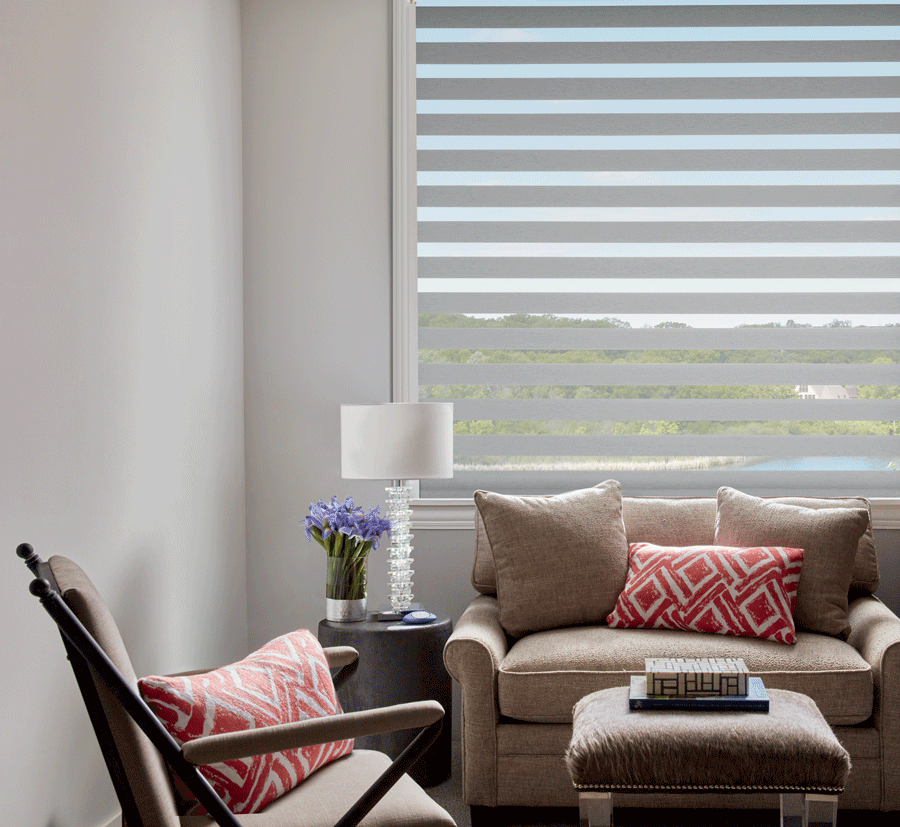 With a range of control, including light control, privacy, glare reduction, and more, you'll want to evaluate the individual needs ot each space! The "Base Shade" is where you'll gain most of your functionality from. Maybe you're looking into blackout shades for the bedrooms, but you want something light filtering and glare reducing in your living room. You can have individual atmospheres where you need them!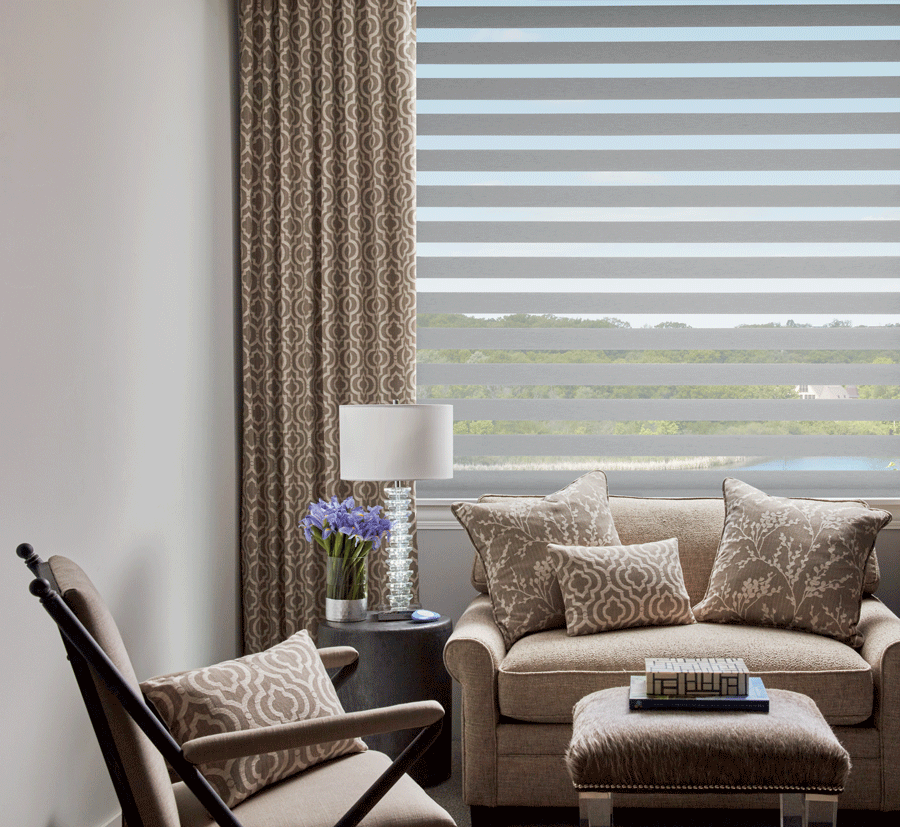 Next, choosing the type of side drapery panels will also reflect the function. With stationary panels, they are there to frame the window in style. In general, these panels do not move, but they may assist in sheltering small light gaps, depending on your base window coverings. Full draperies are what you'll need when you want another functional layer of window coverings. These full panels are made to meet together in the middle for additional coverage and control.
2: Select The Perfect Fabric
We've talked functionality. Now, let's get to the style. This is where you'll have some fun picking out the best fabric to fit your personality, aesthetic, and style.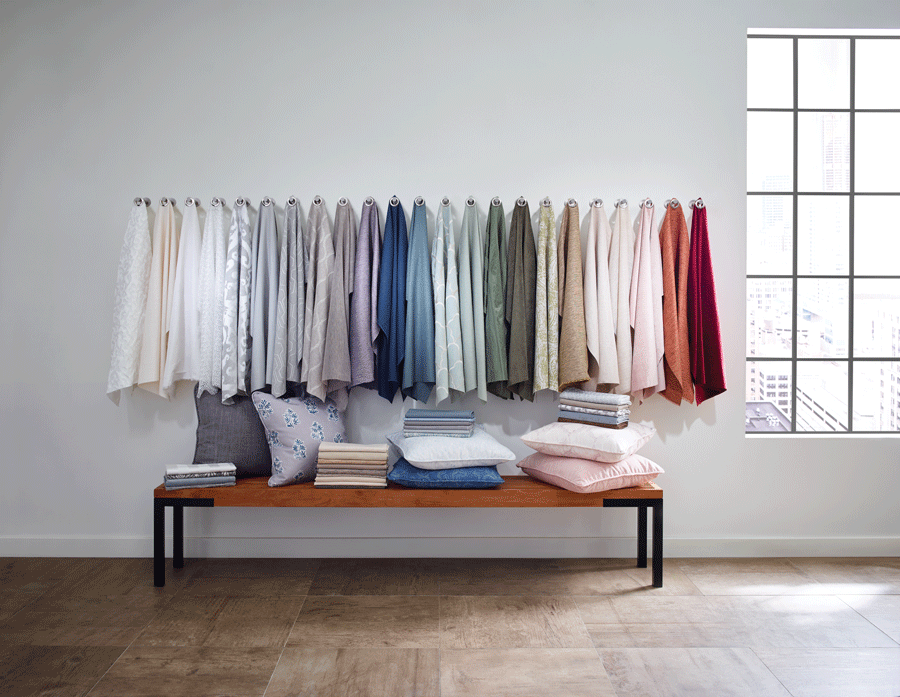 This step can be a bit daunting with all the different options. This is why we've come up with some questions to ask yourself to lead you in the right direction: 
What type of atmosphere do I want for this room? 
Am I drawn more toward solid colors or patterns?
What is my color preference? Bold? Neutral? Or somewhere in between?

 
3: The Finishing Touches
Now, it's time to choose your hardware. You can go with a bold look, turning your drapery rod into an accent piece by picking gold or matte black. Or, if you'd like to stick with subtle, finishes that match the existing look in your home will blend in more.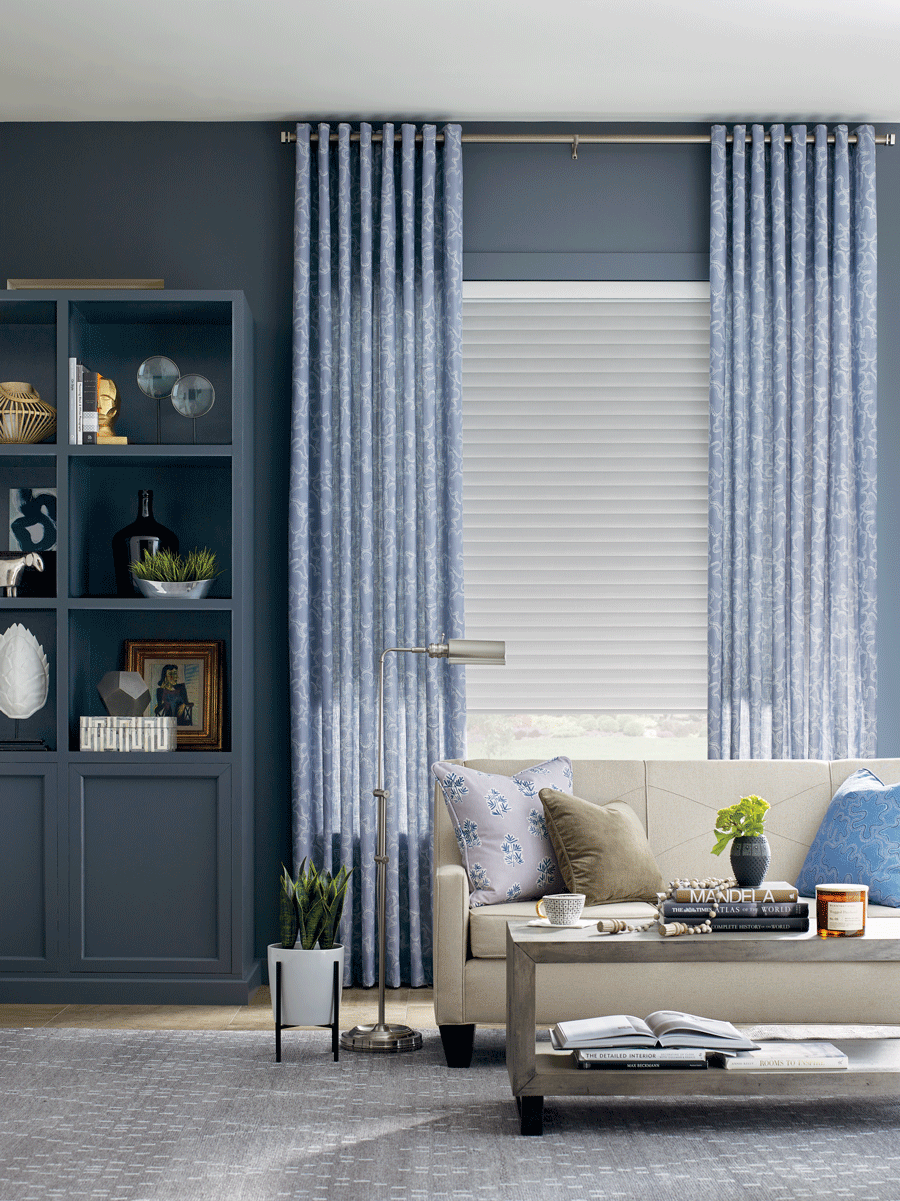 For the top, we have three main options of header styles. For a more traditional, sometimes casual, look, there's rod pocket drapes. Leaning more toward a formal feeling for your space? Grommets are perfect. They help to complete the look by matching metal grommets to the metal of the rod. Pinch pleat is a contemporary way to add personality to your drapes. This is where the fabric is gathered and then attached with drapery rings to the rod. This style can be formal or casual, depending on the fabrics you choose.
4: Don't Forget the Length
The length of your draperies will help to complete the overall look once everything is together. There are two main lengths that are popular today. One length allows the drapery to stop right at the floor. The other creates a "puddling," as the fabric drop down onto the floor with break in the fabric. And, when it comes to length, always consider having the drapery rod installed 12-18 inches above the window, adding height to the overall look of the room.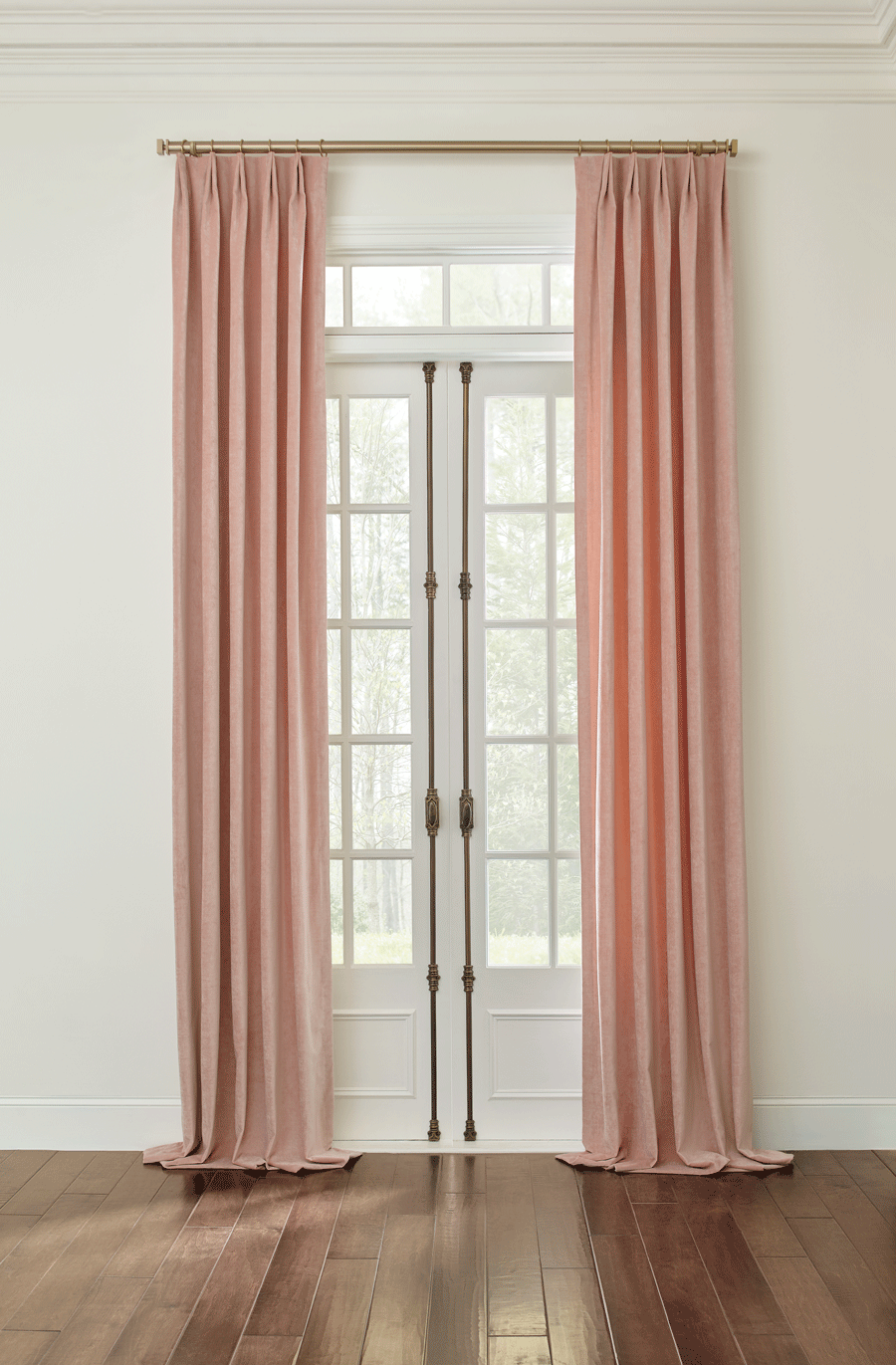 Layer Window Treatments in Your Home!
Our team at Aero Drapery & Blind is anxious to help you get started with this process! It's an exciting and dynamic look to layer window treatments in your home. Let us walk with you, each step of the way, for the best results! Contact us today to set up your FREE consultation.