When thinking about window coverings, many people assume that their primary function is to conceal what's inside. However, window coverings can serve multiple purposes for a space. For instance, they can be used to highlight a beautiful view while also helping you control the amount of sunlight that enters a room. If you're on the hunt for new window coverings for your home, but you've got a view you want to highlight, we've compiled a list of the top 5 best window shades for you!  
#1 Silhouette
The Silhouette takes the number one spot on our list. It is one of the best options for enhancing your home's appeal. This unique shade features floating vanes that effortlessly take harsh light and soften it while maintaining a clear view-through, thus, giving your space a more natural look. An added bonus to silhouette shades is that customizations are available to ensure that your view remains crisp. The ClearView® option greatly softens light while sharpening what you see. The new Halo™ feature allows you to adjust the vanes down or up to create a more customized lighting effect. These features are timeless, making this one of the best window shades for your home.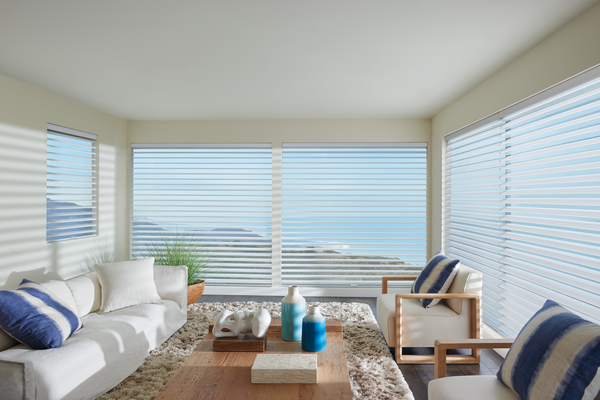 #2 Pirouette 
Don't be fooled. While the Pirouette is second on our list, it still has much to offer! If you are looking for a bold and modern look, you may have just found it. These shades feature an innovative dual shade design that provides greater control over the lighting of your home. Pirouette Shades are a similar appearance to roman shades when closed. But, they have a unique rolling open appearance that can lie neatly in the headrail. When in the lowered position, the fabric vanes fold in place, revealing the sheer backing, showing off the view, as soft light starts to enter. This significantly helps highlight the view outside your home. A great thing to note is that they can be customized to fit windows of any size!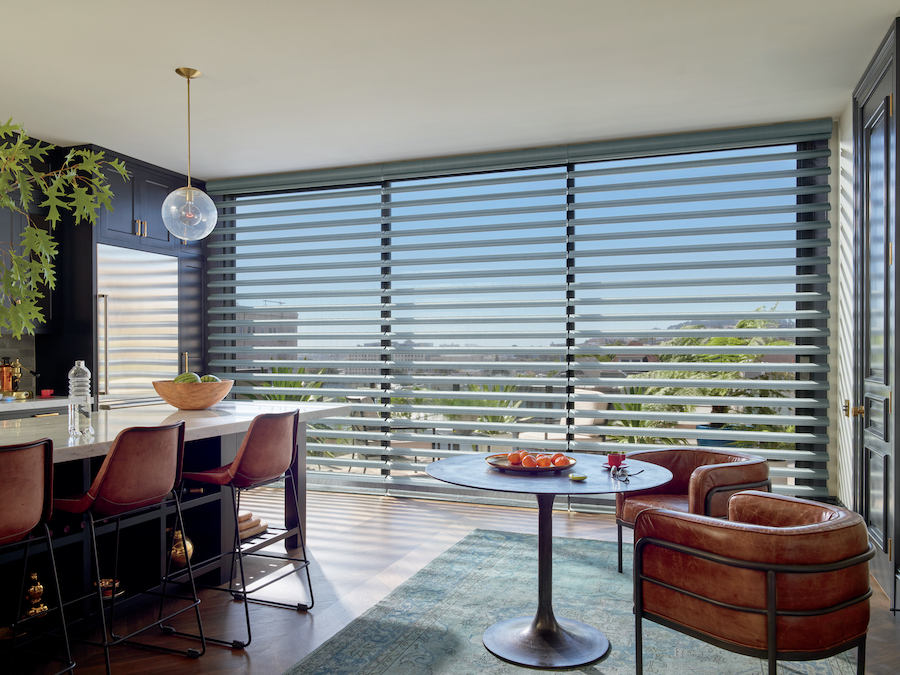 #3 Luminette Privacy Sheers
Now, you may be wondering how sheer drapery made our list of the top 5 best window shades. Luminette Privacy Sheers actually function just like window shades, even though they look like draperies. If you are looking to block out light, simply rotate the interior vanes. This closes everything off. This design is a great solution for homeowners that want the option of both natural light and privacy. If you're looking for the best of both worlds when it comes to window coverings, look no further.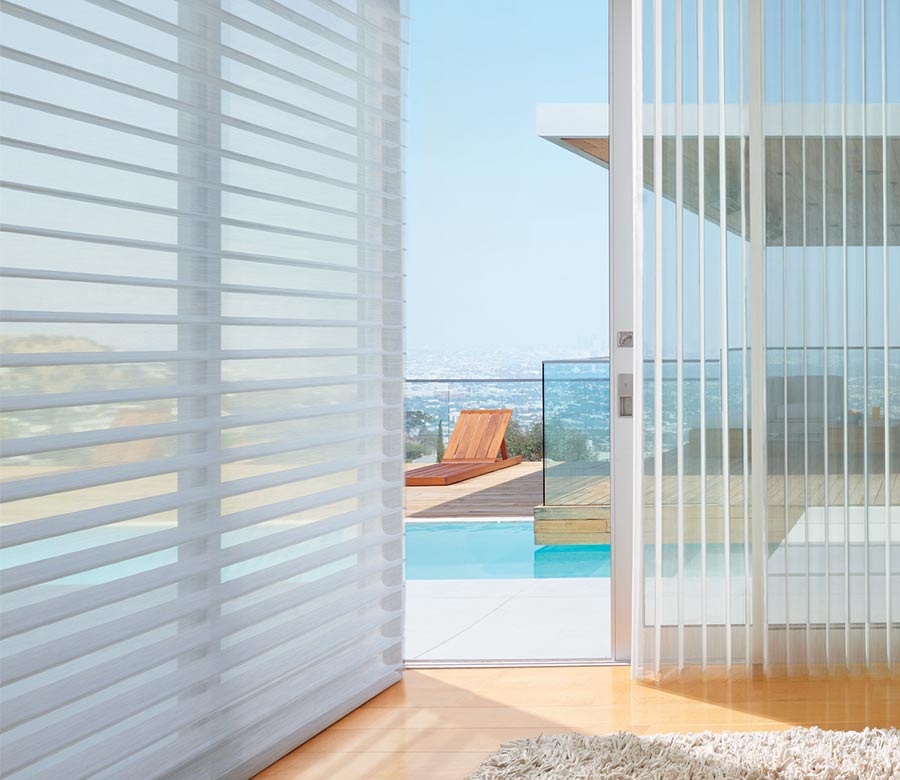 #4 Screen Shades
If you're looking to accentuate the view while also being able to control the light & glare, screen shades may be the best option for you. These shades have modern features, a variety of hardware and different colors that help take the look of your space to the next level. Not only do they optimize the sunlight but you can also enjoy the view outside while maintaining your privacy.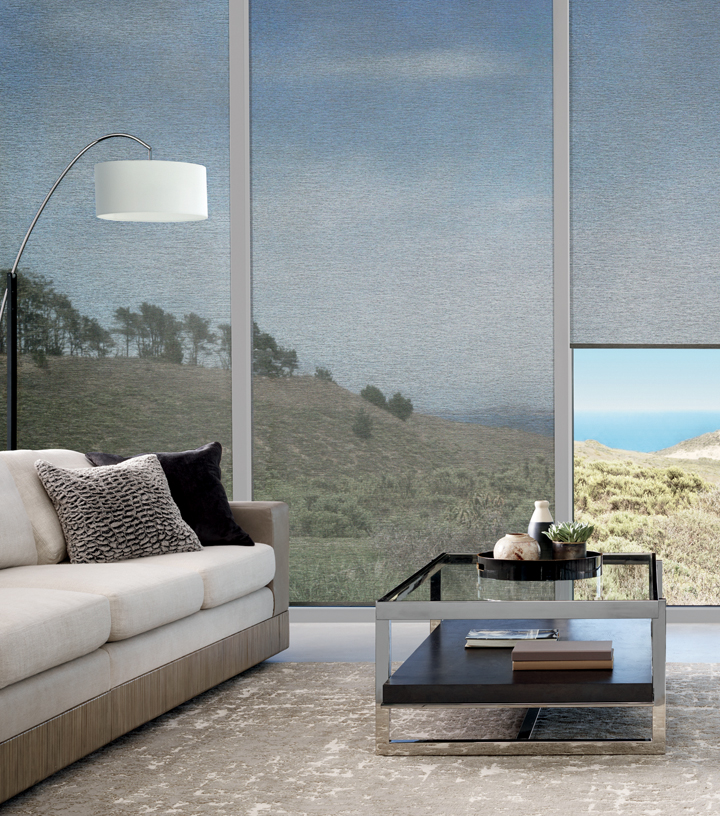 #5 Designer Banded Shades
Designer Banded Shades have earned a spot on our list of the top 5 best window shades. They feature alternating sheer and solid fabrics, in two layers, that can be rotated to control the amount of view-through and light in your space. A great feature of these shades is that you can go from soft light to room darkening at a moment's notice. If you are looking to establish a more customized look, you can choose the resulting look, such as the uniform look of vertical stripes or a bolder pattern, like geometric shapes. Designer Banded Shades are modern and chic. They are perfect for homeowners who are looking to elevate their view.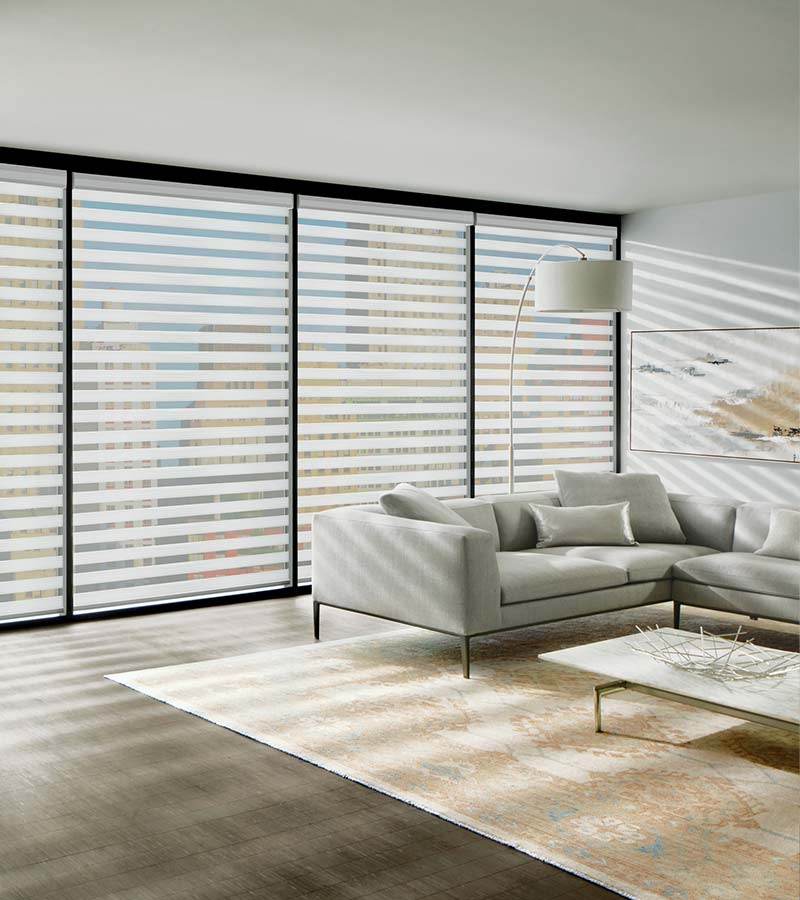 What's Your Pick?
If you are looking to have more control of the light & privacy, but you want to show off your view, one of these collections in our top 5 may be exactly what you are looking for. At Aero Drapery & Blind, our expert designers are ready to work one-on-one with you. Whether you are wanting to meet in the showroom or from the comfort of your own home, contact our team to schedule a FREE consultation today.