Fulfilled. Relaxed. At Peace. Are these the words that describe your feelings about your home? If not, we'd love to help inspire you to create these feelings. A simple way to start is with the fabrics. The patterns, textures and colors of the fabrics you bring into your home play a role in making a style statement and creating the atmosphere. We'd like to introduce you to Seema Krish, the newest collaboration with the Hunter Douglas Design Studio. Let's explore these new fabrics together…
The Inspiration of Seema Krish
Her gift is being able to curate fabrics that embrace a feeling, a memory, an emotion. Through her travels around the world and time spent in nature, Seema Krish captures the unspoken. She wants her fabrics to transport you–to surround you in beauty and inspiration.
Partnering with Hunter Douglas, Seema has curated seven fabric styles–all with various colors available for you to create the perfect look in your home. The Design Studio fabrics can be used for draperies, roman shades, roller shades–and fabrics by the yard for custom home accents.
Ocean "Waves"
We'd dare say–there's no place on the earth more capable of a relaxing, peaceful atmosphere than the Ocean. The "Waves" fabric collection invites the repetitive patterning, much like the water that continually rolls up on the shore. One aspect that we love about this fabric is how the patterning comes through–even subtle though it is–creating visual interest for the space.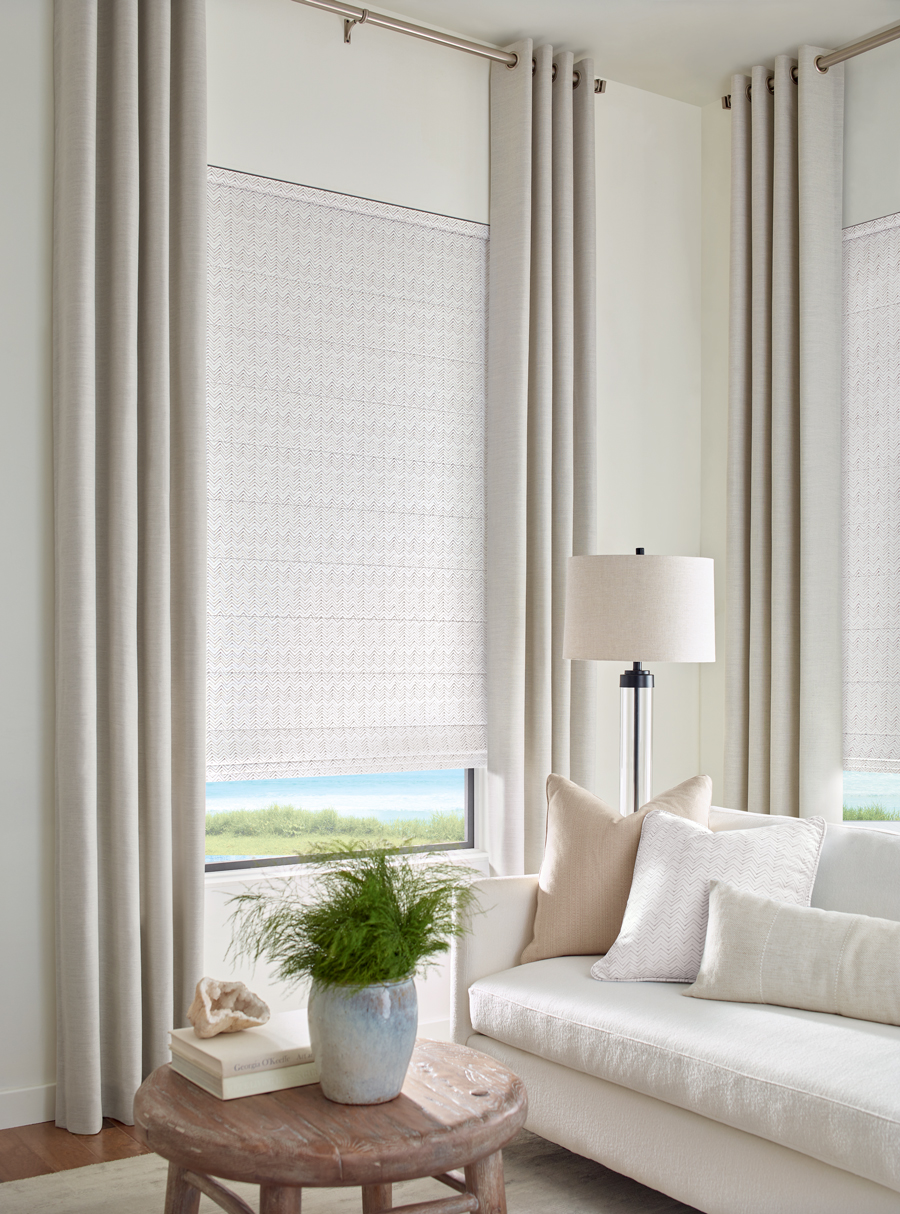 Narrow "Straits"
Water is such an inspiring force. The sounds, the movement…soothing and powerful at the same time. The narrow channels of water, streaming through channels, is another capture for this fabric collection. The "Straits" styling illuminates color, with striping on a neutral backdrop. Using ikat dyeing methods, Seema Krish invites channels of water to heighten the look of your space.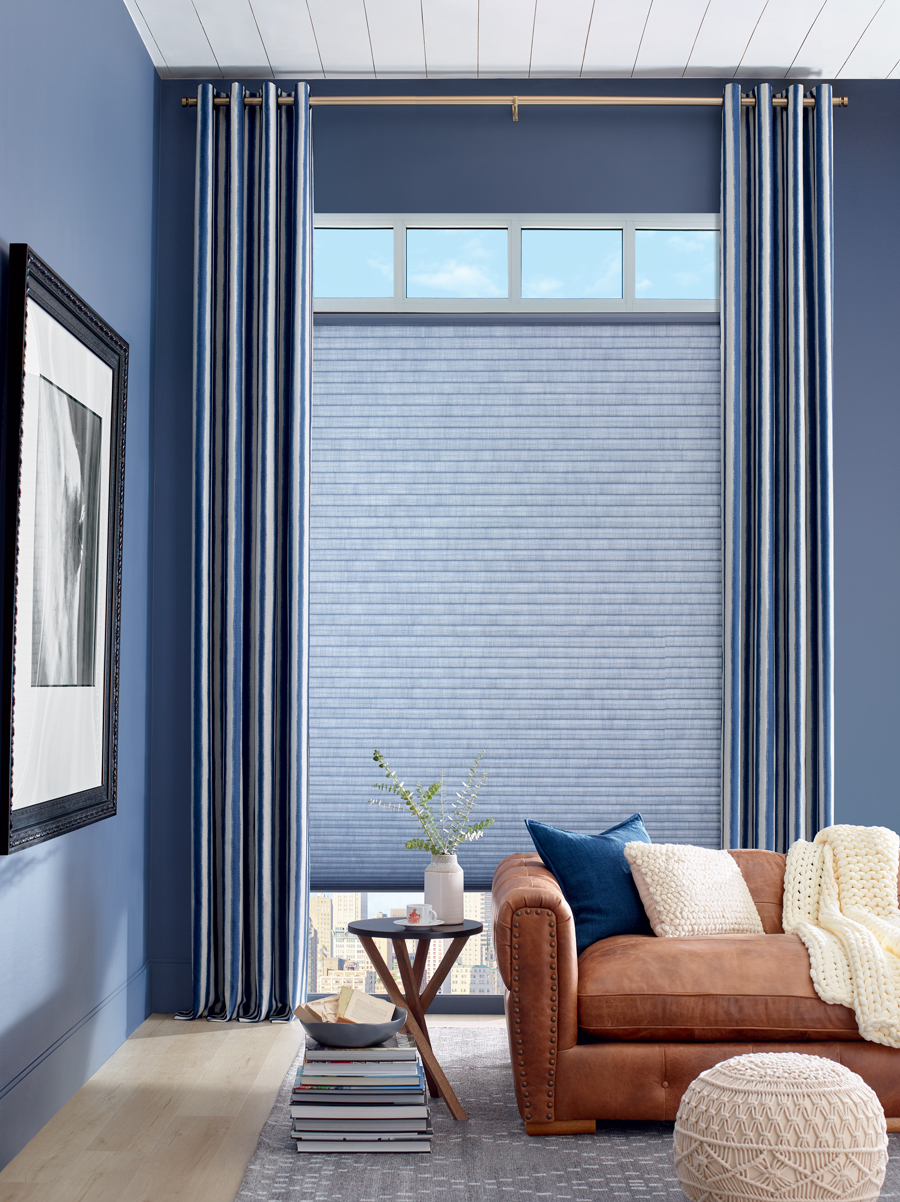 Peaceful "Woodlands"
The soft, quiet atmosphere in the woods comes to life with the falling leaves of the "Woodlands" fabrics. The veining of leaves comes through in the texture of embroidery. Bring the gentle, relaxing surroundings of nature into your home with your favorite color from this collection.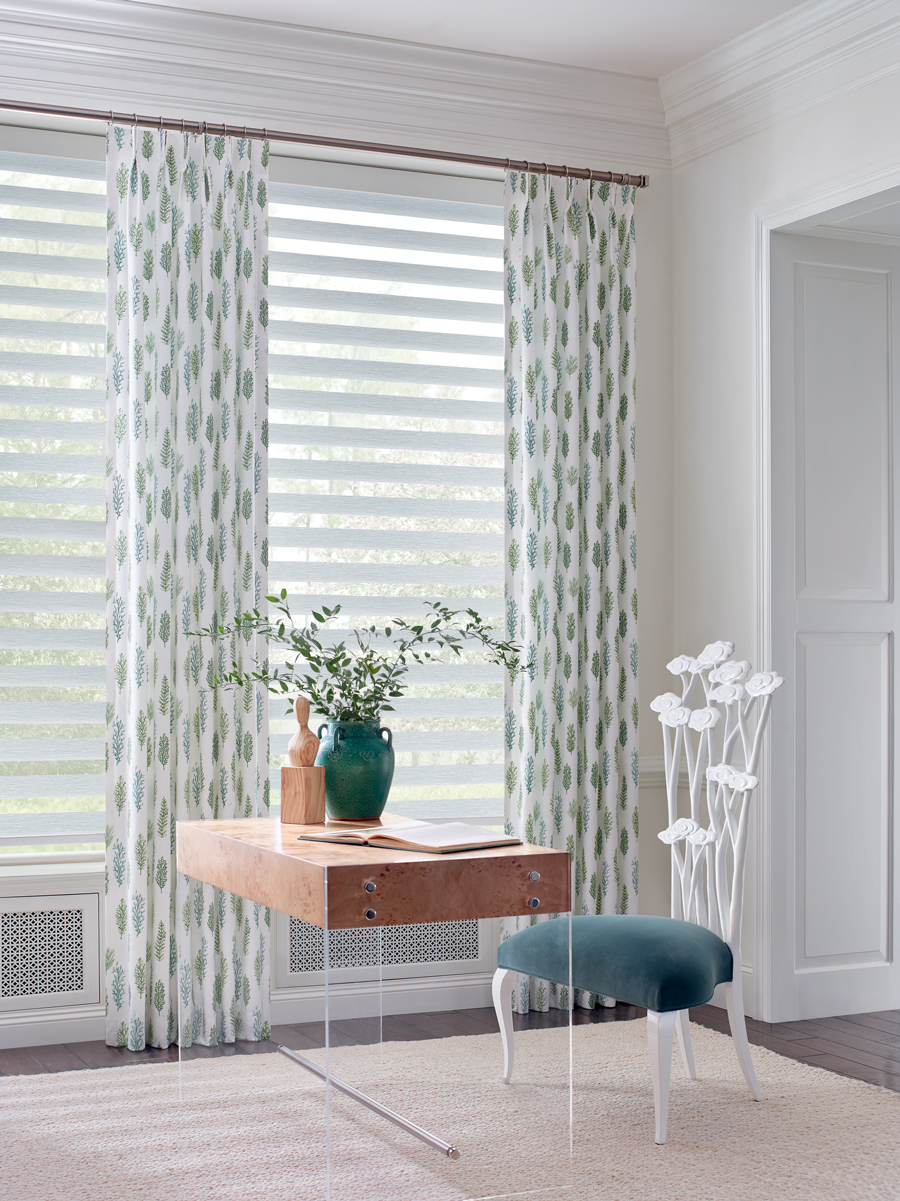 Geometric "Floret"
The colors of springtime bloom–creating a vibrant backdrop in our lives. This "Floret" collection plays upon that idea. Meadows, full of flowers, showcase statement-making appeal. Seema Krish designed this collection with geometric charm–an abstract take on the beauty of spring and summer for contemporary style.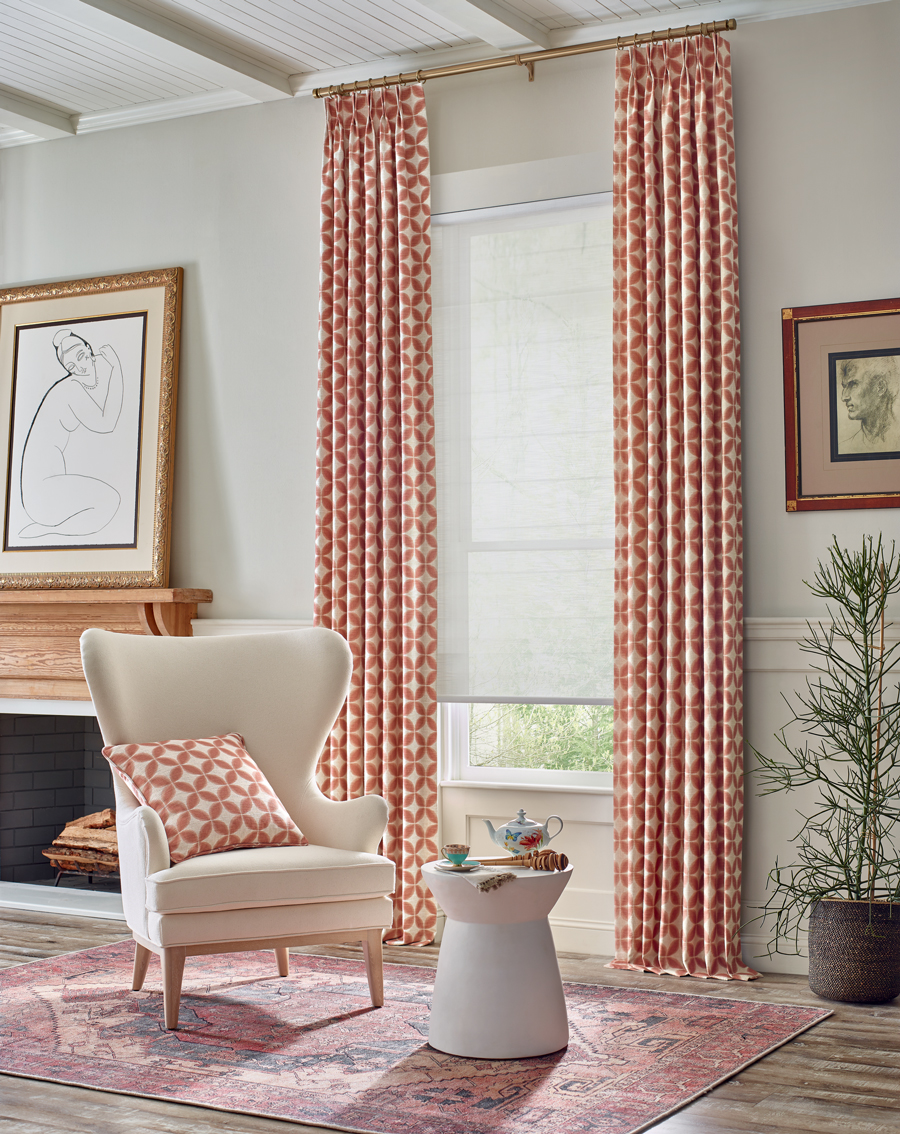 Did You Find Your Favorite?
There are hundreds of fabrics to see in the Design Studio. We're pleased to be adding more. From soft and subtle, to bold and beautiful, there's certainly something for everyone. Come visit one of our showrooms to see and feel the fabrics up close. Or, schedule a FREE in-home consultation with us, and we'll come right to you with inspiration, advice, fabric swatches and photos! Get in touch with our team from Aero Drapery & Blind today!